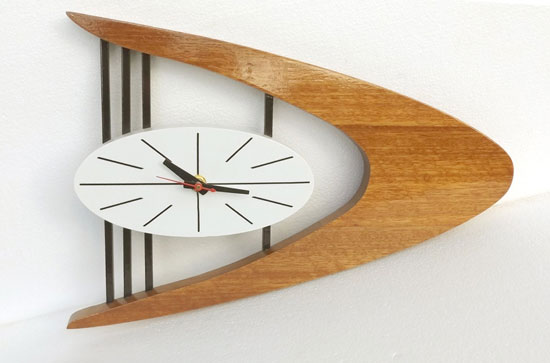 No, this isn't vintage, it's a new piece. Specifically a Boomerang wall clock by TNT Designs.
But it does look every bit an original midcentury modern piece, which is pretty much the point. The 'boomerang' part is made in mahogany, while the clock face is made of solid cherry, which has been painted white and the bars a black African ebony. All of which comes together quite spectacularly.
Each one is handcrafted in the US and features a high quality continuous sweep Quartz movement. If this is the finishing touch you need for your home, the Boomerang wall clock retail for £143.44 and does ship worldwide.
Find out more at the TNT Designs Etsy website