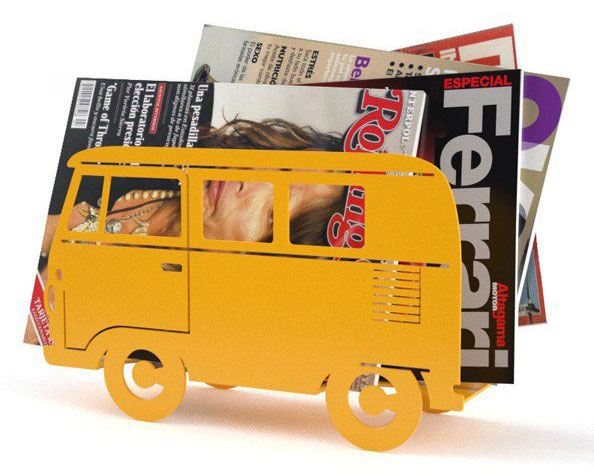 Yes, we do feature a lot of things related to the VW Campervan, but that's because they always tend to be popular. Hopefully this Balvi Campervan Magazine Rack will follow the trend.
Take your pick from various colours, each one inspired by the classic VW van and each one designed to hold your magazines. it really is that simple/ Perfect for adding a quirky touch to a room and perfect for fans of the van.
Made of metal and available online, it might make a good last minute gift for someone at £19.
Find out more at the Red Candy website