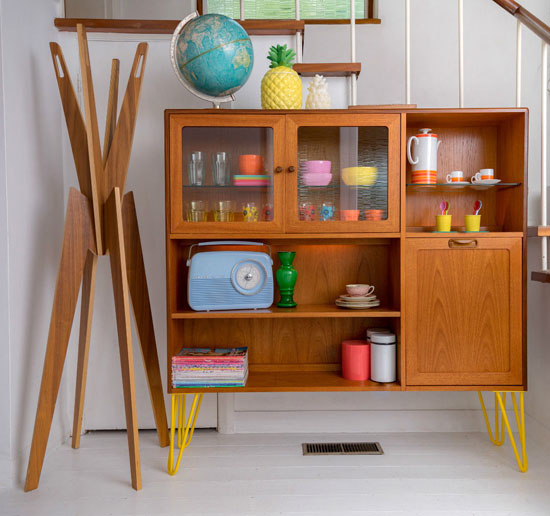 Really do like this. Not least because this G-Plan cabinet with hairpin legs on eBay has been given a bit of a makeover.
The listing points out that this one has been sold, but others are available on a made to order basis. That means you can choose the finish yourself in terms of those legs – different heights or different colours. Whatever you choose, it will be ready for delivery within five days.
As for the original unit, that probably dates back to the 1960s and is a dropdown cocktail cabinet with working lights and removable shelves for different storage options. It has also been treated with Danish oil to bring out the best of the wood.
Overall, it looks impressive and it a very practical piece of retro furniture. If you want one in your home, the price is £425.
Find out more at the eBay website