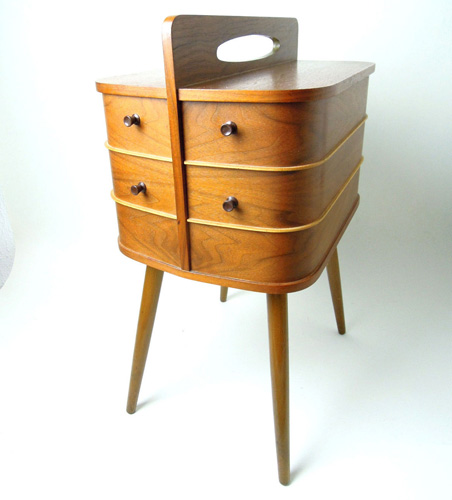 Yes, we have featured similar designs before. But at £1.20 right now, this midcentury-style sewing box on eBay is well worth a mention.
According to the seller, this is an original 1950s sewing box, constructed from a mix of wood and plywood and finished with an oak laminate.
It has a wonderful midcentury look and a practical use too, especially if you do like sewing or crafting. Plenty of space for your essentials, courtesy of the two middle drawers that open to the side and a further two compartments below.
The box is described as being in 'fair condition' with 'a few age related marks' as you might expect. As we said, £1.20 right now and so sign of a reserve.
Find out more at the eBay website