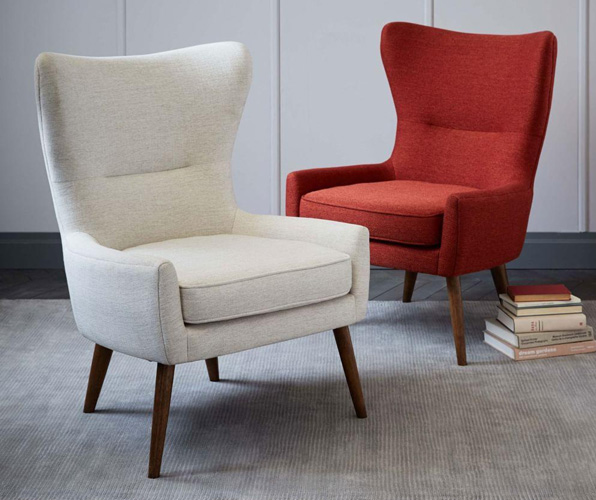 Once again West Elm comes up trumps when it comes to seating, this time with the Erik Chair.
It's a simple and stylish piece inspired by midcentury Scandinavian design. The design doesn't veer too far away from the classic 'wing back' design, gaining bonus points for keeping everything so straightforward. The high back, the curves and the tapered legs are pretty much all you need.
Confusingly the retailer shows two colours, but it looks like only the 'wheat' colour is available right now, with that fabric described as a twill upholstery.
If you want it, the chair retails for £699.
Find out more at the West Elm website