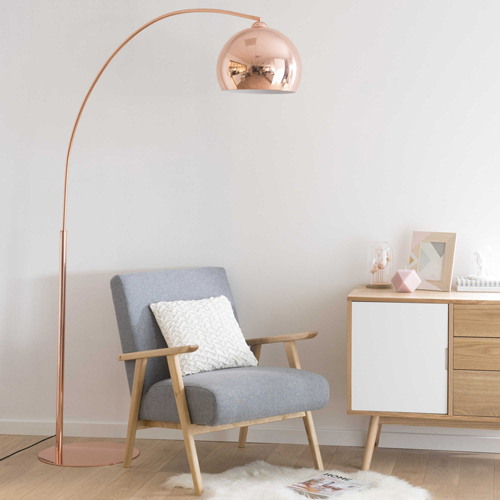 If you want a vintage look and a fairly affordable price tag, look no further than this Sphere floor lamp at Maisons Du Monde.
The vibe is definitely 1960s, with hints of past designs in this all-new design, but with one foot very much in the present with that fashionable copper-plated finish.
It's also quite a dominant piece too, with the size at 195cm, which is well over 5ft tall. Great for reading, general light and adding some retro style into your living room. If you want one, the lamp sells for £139.90.
Find out more at the Maisons Du Monde website