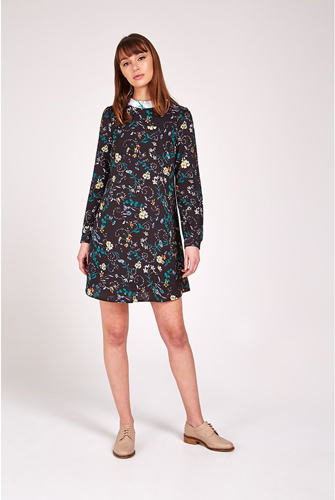 More than a touch of the swinging sixties about this Louche Hansa floral dress at Joy.
Floral by name and certainly by nature, with light yellow and teal blue flowers on a black backdrop for this particular cloth, with a contrasting white collar.
As for the style, you are looking at long sleeve and a length that's just above the knee, with versatility that means this will do just fine for work or play.
Sizes are 8 through to 14 and the price is £55.
Find out more at the Joy website