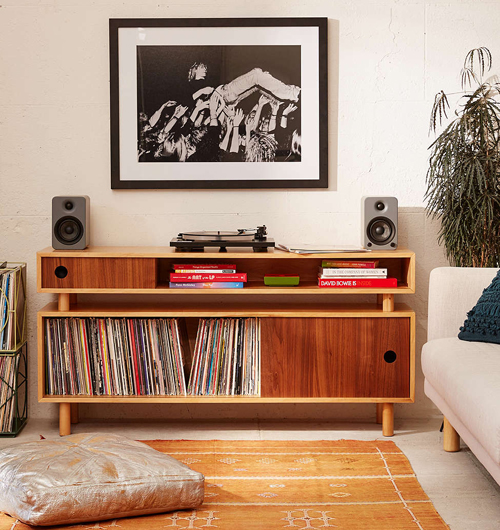 If you need somewhere for a record player and vinyl, look no further than this Hamilton media console at Urban Outfitters.
Perfect for a retro or midcentury-inspired interior, it offers versatility, but definitely has shelves able to store a sizeable amount of vinyl, as well as a more narrow shelf above and a good amount of working surface too.
Each of the shelves has a sliding panel and it looks like there are cable holes too, should you want to use it for holding more devices. Might work as a TV shelf with room for consoles and boxes too.
Downside? Well, it's a big one. No sign of this (as yet) at the UK store. But if you are in the catchment of the US version of Urban Outfitters, this is available for $629.
Find out more at the Urban Outfitters website