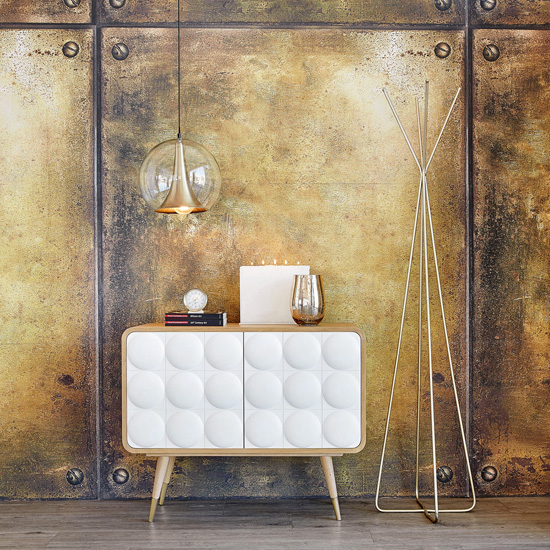 If the 1960s is your era, you might well fancy either the Monroe sideboard and dresser from Maisons Du Monde in your living room.
Both have the look of that era, which comes from that wonderful what frontage with circular design on the cupboard doors. That's the standout feature here. Of course, there's also the curved wood finish elsewhere, the tapered legs that support both units and the storage options.
The sideboard has shelves behind the two doors and the dresser has some shelving too, as well as the drawers in the middle. Surface space too, naturally.
Both are available online, with the sideboard selling for £459 and the dresser yours for £919.
Find out more at the Maisons Du Monde website