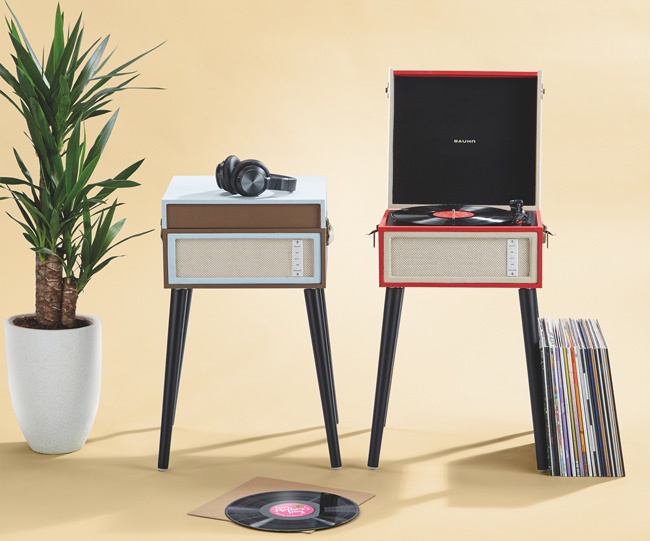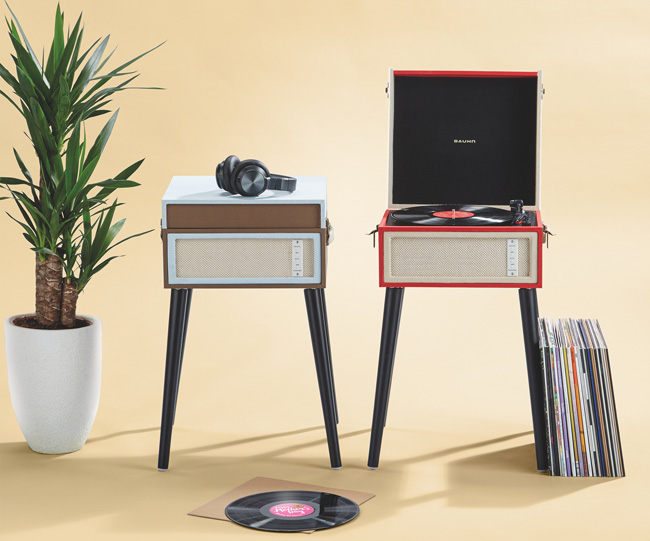 We have featured the real thing via eBay and modern-era copies too. But nothing as cheap as the Bauhn Dansette-style record player with legs at Aldi.
Yes, that's right, budget supermarket Aldi is selling Dansette-style record players with legs. This player, from Bauhn, is available in two colour options, both of which have the 'look', that's for sure.
They also play back vinyl at three speeds (33, 45 and 78rpm), with the player working via mains or a rechargeable battery. it also has those Aux In and line out, stereo speakers and the option of recording from LP to USB stick or SD card.
Of course, this isn't going to be the best player out there for playing vinyl. I don't think anyone is pretending that. But at just £59.99 it is ridiculously cheap.
Note that these Aldi deals get snapped up quickly, so if you want one, act quickly or make sure you are at your local store when they land, which looks like next week.
Find out more at the Aldi website
Note that Aldi no longer have these, but you can buy them on eBay.