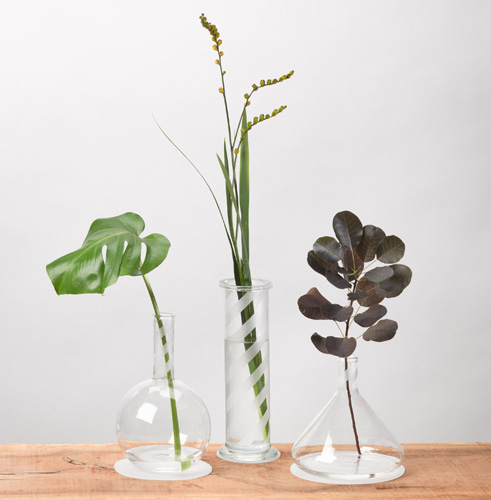 The man behind the Factory Records and Hacienda branding has teamed up with the Manchester Museum of Science and Industry to create the MSI + Peter Saville glass flask range.
It's essentially a rework of the classic laboratory flask for the home. Three designs to choose from, each adaptable for a variety of uses, from storing wine to holding flowers or simply just to show off.
Hacienda regulars right just spot the striped image used on the glassware too, which is obviously a nod to the design of the legendary Manchester nightspot.
Each one is produced and etched in the North of England and comes complete with a natural silicone base-mat and stopper. All are available for £99 online.
Find out more at the Science Museum Shop website