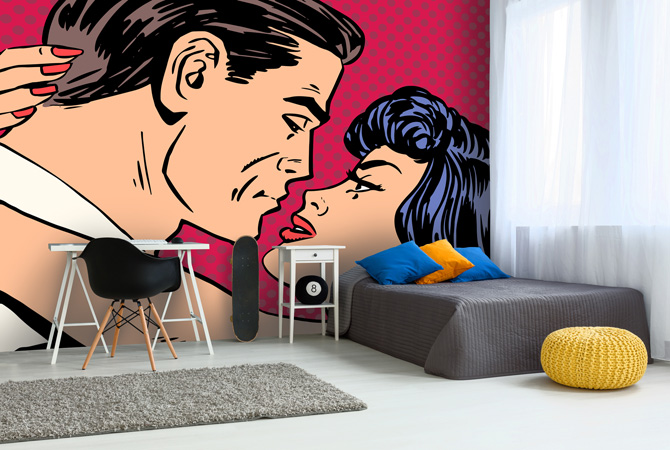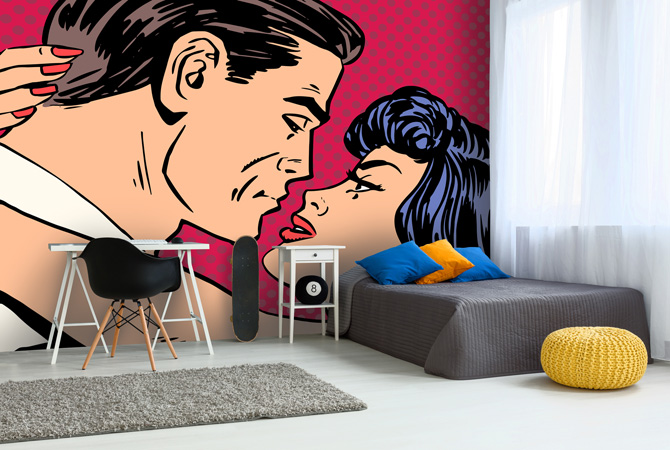 How about this for impact? Even better, these Roy Lichtenstein-inspired pop art murals at Wall Sauce fit pretty much any wall.
That's because the murals are all made to measure. So just stick in the size you need (height and width) and you can get one to fit the space. Just as long as it's a traditional space you are dealing with.
Plenty of options to choose from in terms of designs too, all of which look to be inspired by the work of Lichtenstein, although there is no hint at these being original works. Still pretty stunning regardless.
As for price, that's a tough one as it is entirely dependent on the size of mural you request. Basically, head to the site, pop in your wall measurements and you'll get an approximate price for the artwork in question.
Find out more at the Wall Sauce website