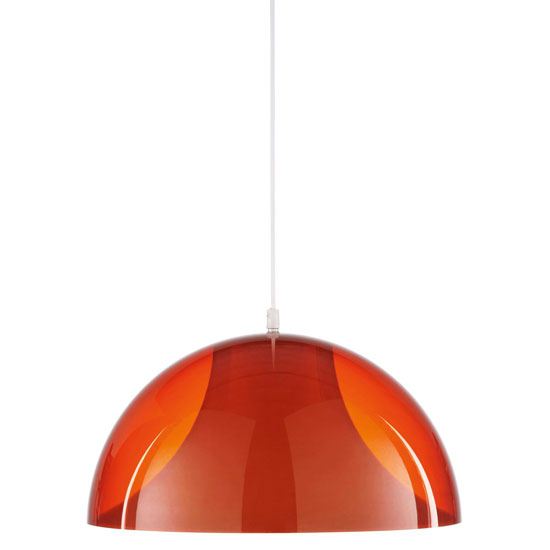 This Pop space age pendant light at Maisons Du Monde reminds us of a vintage classic.
That light is the Luigi Colani UFO light which has similar circular shading and an equally space age look. This one is more subtle in the shading (tinting rather than shading I'd say), but very much in the same style. If you want a late '60s or 1970s look for the living room, it's worth checking out.
£87.89 if you want one.