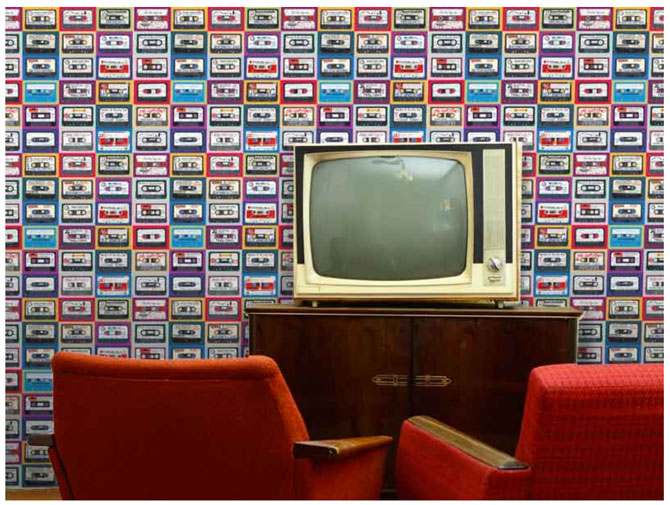 Feeling nostalgic for the humble tape? You probably need this Cassette Wallpaper by Horace Panter Art on your wall.
This is wallpaper created from the cassette art of The Specials' bass player. Although that title is probably doing the man a disservice, as he's a noted artist in his own right too. In that capacity, he has created this design, which is based on those 'blank tape' compilations we all made before the digital world intervened.
The paper can be applied using wallpaper paste and has a vinyl finish, so can be wiped clean.
A roll is 10m long and 52cm wide, but doesn't come cheap. You are looking at £295 for a roll, which is exclusive to the Horace Panter Art website.
Oh yes, do check out the Horace Panter record box we featured recently too.