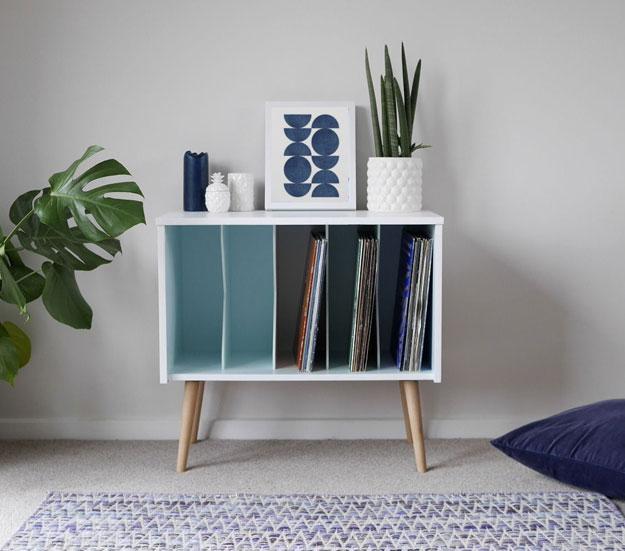 Really do like what someone has done with this midcentury-style record storage unit on eBay.
It is described as 'genuinely vintage' and probably dates from the 1960s. But the unit probably didn't quite look like this. This piece has been painted in white with a light blue interior and the legs have been stripped, sanded and finished with soft wax.
The end result is strong, with the upcycling definitely adding new life to it. We can certainly imagine this sitting in our home. If you can too, the storage unit is up for £245.
Find out more at the eBay website