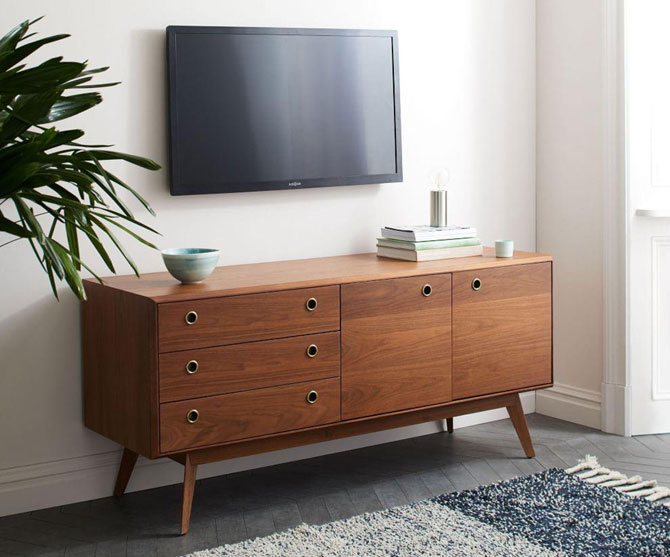 Could pass as a sideboard, but officially this is the Arlo Media Console at West Elm.
That's because this is designed to hold and store your media kit and your general media. So 'roomy' cabinets and drawers for storage and space for cables to access at the back.
As a bonus, you also get a strong midcentury look, detailed with those angled legs and the metal-rimmed recessed drawer pulls.
New in and priced at £899.
Find out more at the West Elm website