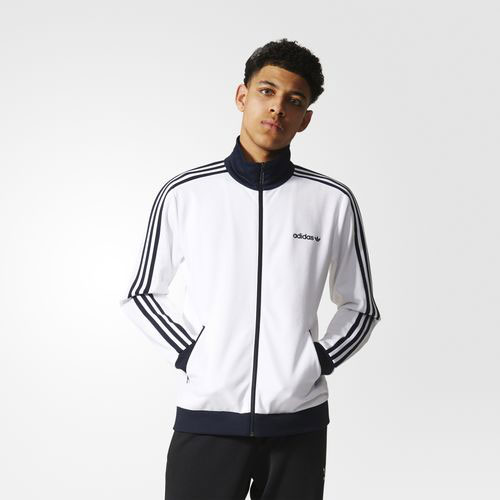 Fancy a sportswear classic? The Adidas Beckenbauer tracktop is back on the shelves in four colours.
The top, part of a tracksuit dating back to 1967, is of course inspired by and named after footballing legend Franz Beckenbauer. I suspect he's still got a wardrobe full of them.
So can you as this reissue is in four colours, all of which are pictured here. Same classic silhouette with a slim fit and 'stand-up' collar, as well as the three stripes on the sleeves and the logo on the chest.
£59.95 is the price.
Find out more at the Adidas website