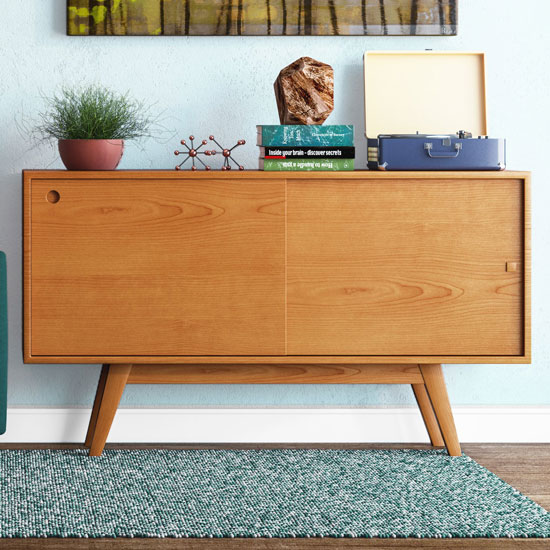 Just noticed this Miacasa Passion For furniture range at Wayfair, which is both extensive and definitely retro.
It's also rather stylish too, especially if you have a thing for midcentury modern design, angled legs and splashes of colour. The first thing we fell for was the vintage-style two-door sideboard above, but after some more digging we also spotted the coffee table below, as well as the TV stand, the writing desk, the bookcase, the three-door sideboard and other designs not pictured here, such as the mini chest of drawers, another bookcase, a six-drawer sideboard and one further colourful sideboard.
You can check out everything on the Wayfair website right now and in terms of pricing, everything starts from around £200, going up to around £500 for the bigger items.
Find out more at the Wayfair website