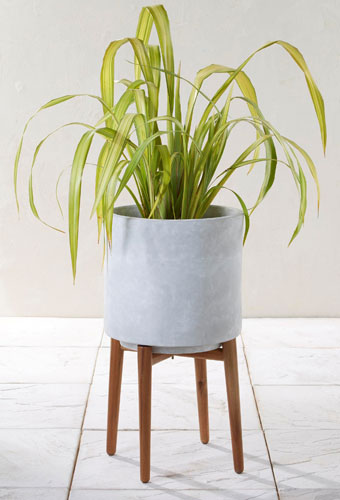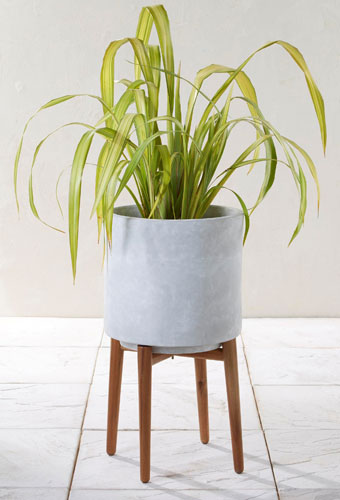 Similar designs have been on this site, but these are concrete planters at Next.
Much cheaper than the midcentury-inspired planters at West Elm as well as those at La Redoute, but really it's all about the finish.
The wooden frame is much the same across all those designs, but there is more colour in the pots for the previous two finds. However, if you like the idea of the more brutalist concrete finish for these, then they are worth checking out.
Two sizes to choose from, essentially tall or wide, with both priced at £55 each.
Find out more at the Next website