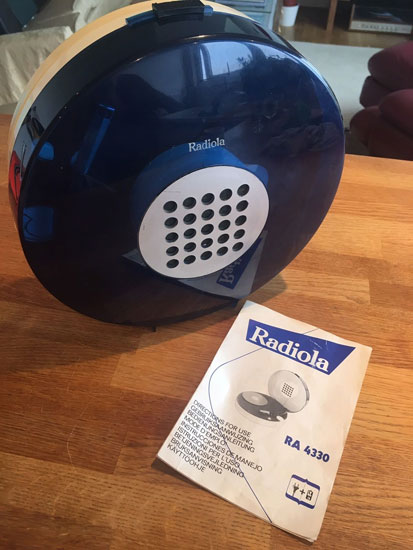 This is perhaps best known as a Philips design, but the one here is a 1970s Patrice Dupont-designed Radiola UFO record player.
Different brand name, same iconic design. This is one of the most famous designs of the space age era and of course, featured in the must-have manual of that area, L´Utopie Du Tout Plastique. Everyone with an interest in 20th century plastic design needs a copy of that.
The 'UFO' shape is the obvious selling point here, as is the condition of this blue and white player, which is described as both 'wonderful' and 'fully working'. Looks like the instruction manual is still there too.
£175 is the current price, with no bids so far.
Find out more at the eBay website