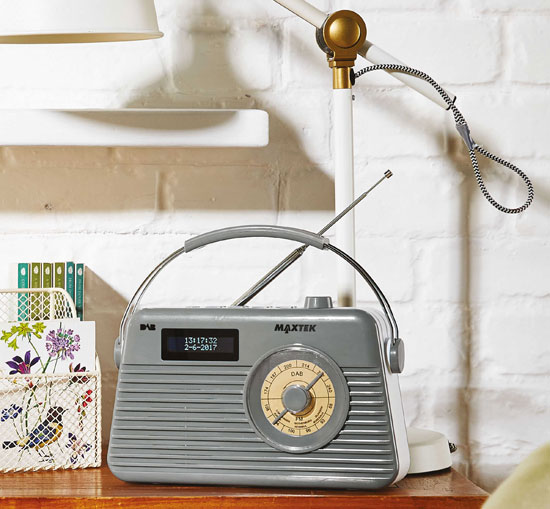 Aldi strikes again, this time with the Maxtek DAB radio.
Yes, a retro DAB for a modest price from Aldi in a choice of three colours (cream, black or grey), with battery or mains power, 20 presets, an LCD display plus FM reception alongside the DAB. All of that packed into a casing that could be from the 1950s. Well, apart from the LCD screen, obviously.
Want one? £34.99 is the price online or instore.
Find out more at the Aldi website