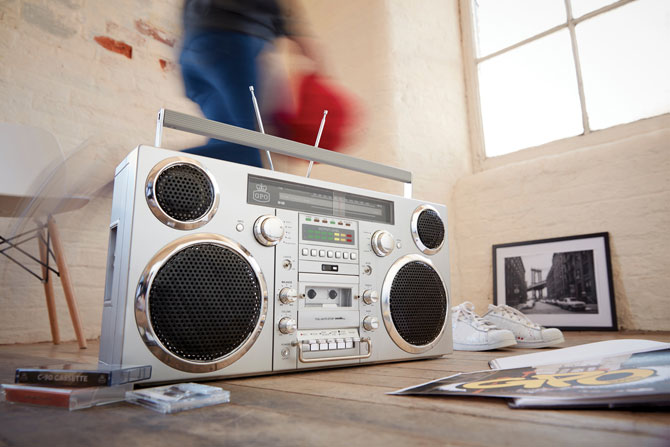 GPO Retro has started making a cassette range, which includes this Brooklyn boombox.
The entire range is interesting if you miss the cassette, including various sizes of cassette players and even cassette tapes themselves. But it's the Brooklyn that has caught our eye.
Based around the classic 1980s boom box, but with some contemporary updates, it has the vintage 'look' along with two 40-watt speakers plus volume, balance, bass and treble controls, Bluetooth connectivity, a rechargeable battery, a top-loading CD function, cassette playback, DAB and FM radio, USB and 1980s-inspired back light & analogue VU indicators.
It's available from October, priced at £250.
Find out more at the Urban Outfitters website