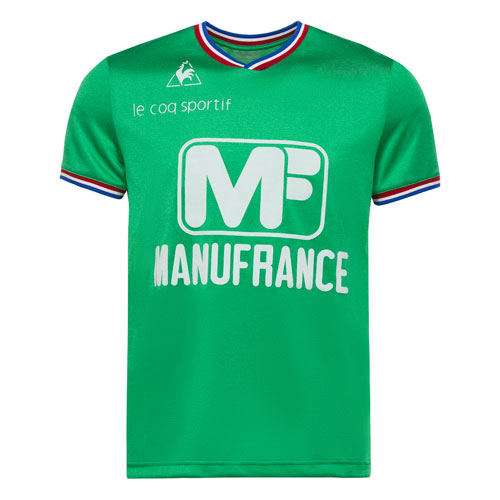 One of the most 'hip' names in French football has reproduced two classics. Yes, the 1970s and 1980s St Etienne football shirts have remade by Le Coq Sportif.
They look impressive too and if you love your 'footie' from that period, you might want to pick one or both up. The shirt above (and also below) is the shirt worn when the team reached the final of the European Cup in 1976, with this recreation faithful right down to the flocked sponsor logo of the day.
Below that is the shirt worn during the period 1979 to 1981, the year the team became French champions for the 10th time. It is made of striped jersey material with ribbed cuffs and the famous 'Super Tele' logo flocked on the front. The old club patch and maker's logo there too.
Both are available now, priced from £65.
Find out more at the Le Coq Sportif website