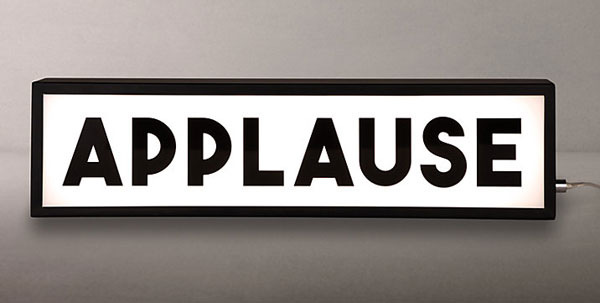 A nod to TV shows of the past with the Applause Light box table lamp at John Lewis.
Yes, this lamp / light is based on the TV studio lights of days gone by, the one that (of course) prompted the audience to put their hands together for the act in question.
The design is a perspex light box with 'Applause' in black, matching the frame of the same colour. It has an integrated LED bulb, mains power and a price tag of £75.
Find out more at the John Lewis website