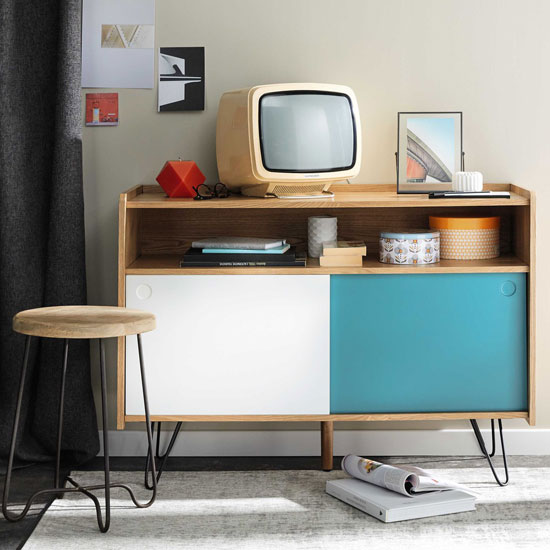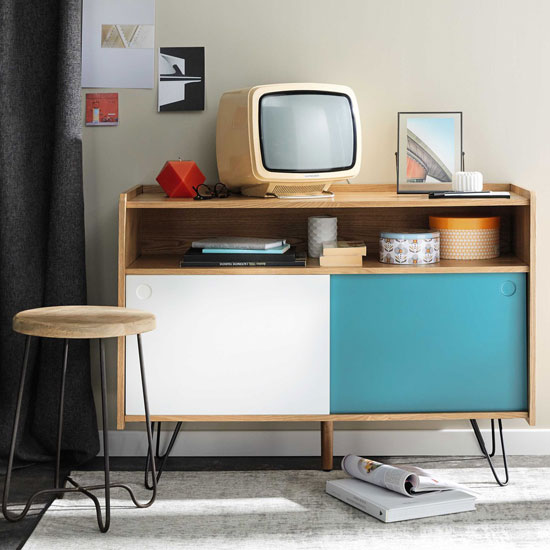 Plenty of pieces to choose from in the Twist retro furniture range at Maisons Du Monde.
There is a consistent look over most of the pieces, essentially a wood frame, splashes of colour and metal, industrial-style legs. Perfect for a midcentury -inspired interior.
The range includes the TV or storage unit in blue and white above, as well as a TV unit in white and orange, a bookcase in orange, a multicoloured bookcase, a set of drawers plus a desk and coffee table.
Prices vary, but as it is Maisons Du Monde, they tend to be more on the affordable side, starting at around £110.
Find out more at the Maisons Du Monde website