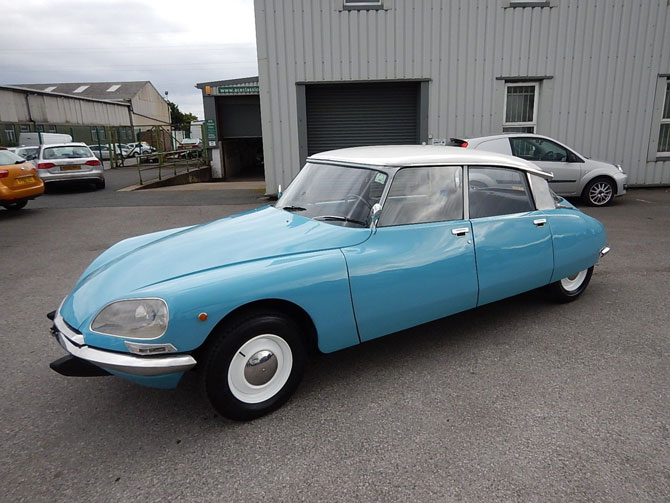 An absolute dream of a drive on eBay right now, this 1972 Citroen DS D Special.
Love the look in that blue and white colour scheme, as well as the car itself of course, this one being a 1972 LHD Paris-built D Special with the 1985cc carburettor engine and four speed manual gearbox.
It started life in Rome, with three owners in that country (an opera singer, a High Court Judge and an antique collector) before hitting the UK in 2004. It has had two keepers in this country since.
The seats have been refurbished, the MOT runs until July next year and the speedo says 18,445 km, which will not be correct. You probably want to get a closer look if you can to check out the inner workings.
If it works for you then you can be the envy of your friends for around £14,950. Less if you do a part exchange. Lots more images on the listing.
Find out more at the eBay website