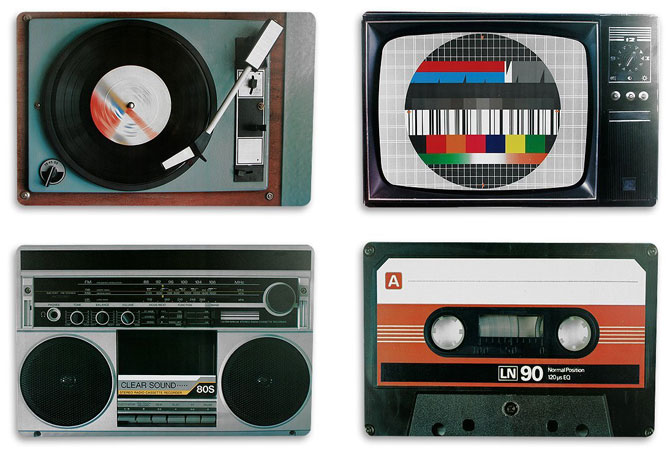 If you want novelty on your dining table, look no further than these retro technology placemats by Out of the Blue.
Essentially these are just placemats, made of polypropolene and measuring 43cm x 28cm. Ordinarily it isn't something we would get excited about. But them you see the imagery, which is incredibly vivid and eye-catching, featuring a record player, radio cassette, an old school TV and a cassette tape.
It's a talking point for a certain generation and not too expensive. £7.52 gets you a set.