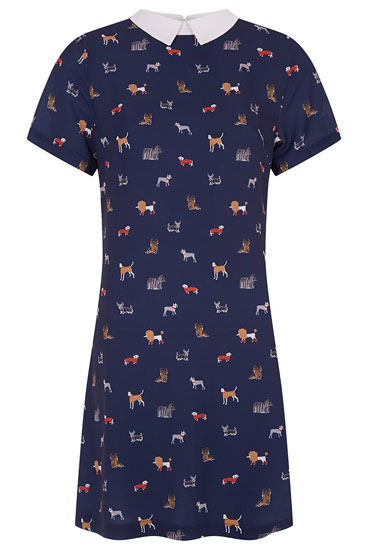 The Louche Dree retro dog print shift dress is perfect for anyone who loves a four-legged friend.
Or anyone who fancies a 1960s vibe and something a little different when it comes to the cloth. That pattern is incredibly cute, we have to say. As for the dress, it's a classic shirt with contrast white collar and short sleeves. Ideal for work and something that can carry over into the evening too.
Sizes are 8 through to 14 and the price is £55.
Find out more at the Joy The Store website