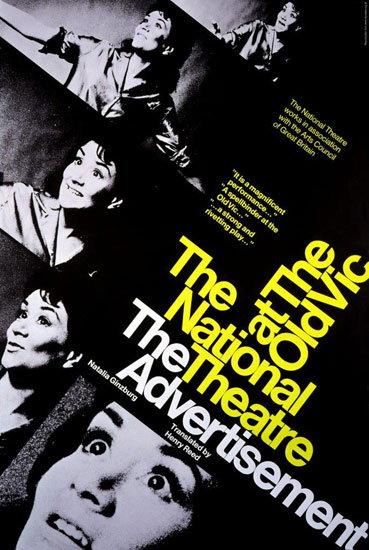 Not just a place to see a classic, the National Theatre is also a place to pick up some rather nice promotional posters too.
In fact, there is an exhibition taking place right now celebrating 54 years of the theatre's often interesting and innovative poster art, the pick of around 1,700 posters created over the years. On top of that, a book is coming out under the title National Theatre Posters: A Design History. But we are going straight to source.
You can pick up many of the classics online, directly from the National Theatre online store – and for a modest price. We have picked out a few here, which are The Advertisement from 1968, the 2014 production of A Taste Of Honey, Equus from 1973 and the production of Billy Liar from 1992.
That's just a sample, do check out the full range online. If you fancy one, prices vary according to size but start at £15.
Find out more at the National Theatre website