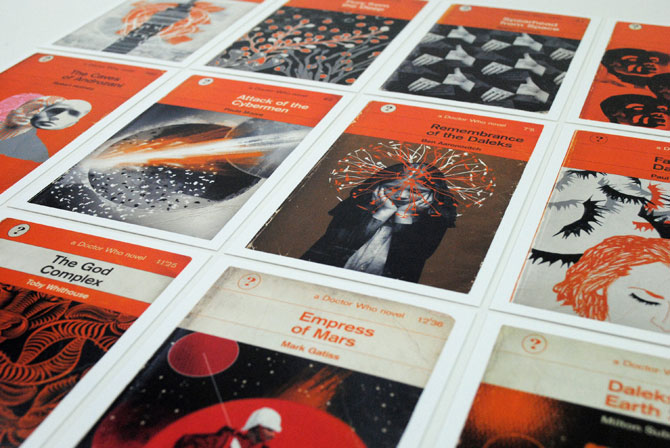 Note all articles are independently researched and written by myself. However, if you buy via one of the links it may be an affiliate and I may earn a small commission.
If you are a fan, you probably know about the first range and the second selection. Now there is a final Doctor Who Penguin books-inspired postcard range by Coleman Design.
Yes the third set in what is said to be an unplanned trilogy, no doubt growing gradually because the previous ranges were just so popular.
The new collection is unlikely to disappoint if you are a fan of those other sets. This is a pack of 12 postcards, with one story of each of the TV Doctors (aside from Paul McGann) and one for Peter Cushing's Technicolour time traveller. They are:
The War Machines
Fury from the Deep
Spearhead from Space
Robots of Death
The Caves of Androzani
Attack of the Cybermen
Remembrance of the Daleks
Father's Day
Turn Left
The God Complex
Empress of Mars
Daleks – Invasion Earth 2150AD (the 1966 movie)
The set is litho-printed on 400gsm Invercote and sized 100 x 154mm. Each set retails for £10, which definitely puts it into 'stocking filler' territory.
Find out more at the Coleman Design Etsy website
If you missed out on earlier packs, you can get all three for £22.