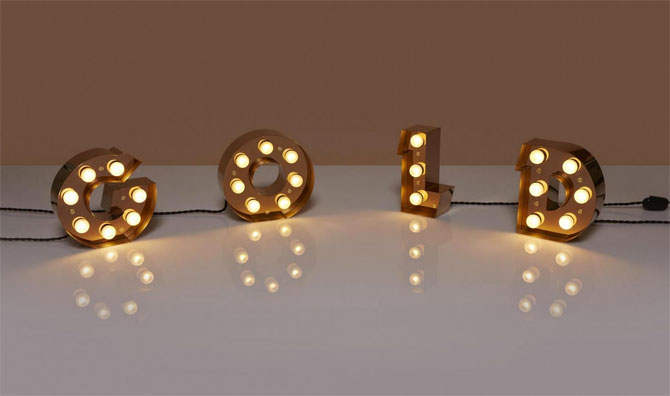 It might be pricey if you have a long word to spell out, but the Caractere wall lights by Seletti are good as individual pieces too.
It's another take on the 'alphabet' light, with these letters offering a vintage / showbiz twist with the retro styling and the lightbulbs across each letter, reminiscent of theatre mirrors.
All 26 letters of the alphabet are available, each standing 20cm tall and for use as a wall light is as a standalone light. The gold lights are mains powered, with a black fabric cable and LED bulbs, which are supplied.
Each one retails for £109.
Find out more at the Made in Design website