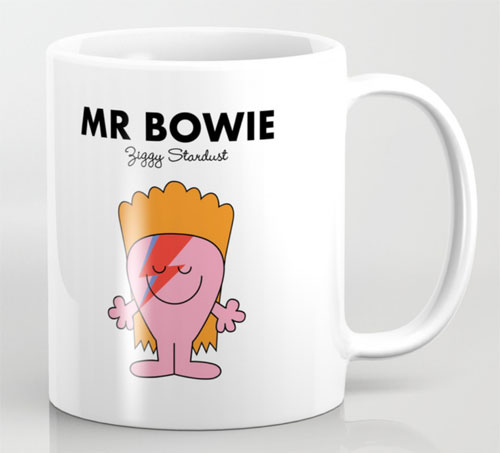 It's obviously not an official character, but we love this Mr. Men Bowie mug by Woah Jonny.
Subtitled Ziggy Stardust (although it looks more Aladdin Sane to us), this is a mug on the style of the classic Roger Hargreaves Mr. Men characters, but with a Bowie slant that's certain to appeal to fans of the great man.
It's available via Society6, so should be available for shipping worldwide. Two sizes, priced from $11.99.