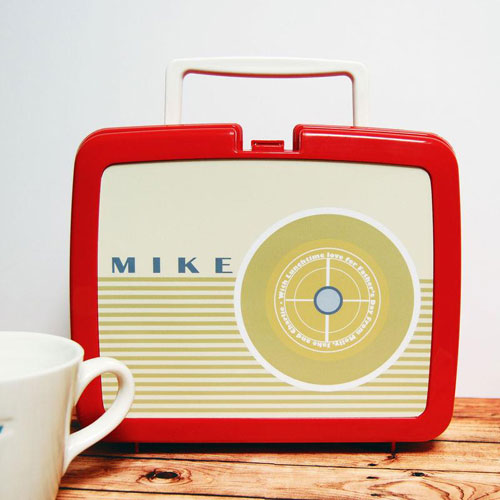 Ok, it isn't Father's Day for a while, but you can always pick up one of these personalised retro radio lunch boxes for the sheer hell of it right now.
Or buy one and put it away. Keeps you worrying about a gift further down the road. Take your pick from a variety of colours, choose the name on the front and away you go. One lunchbox of your own, with the look of a 1950s radio.
All are made of recyclable plastic and have a price of £18.
Find out more at the Spotty n Stripy website
Via the Domestic Sluttery newsletter