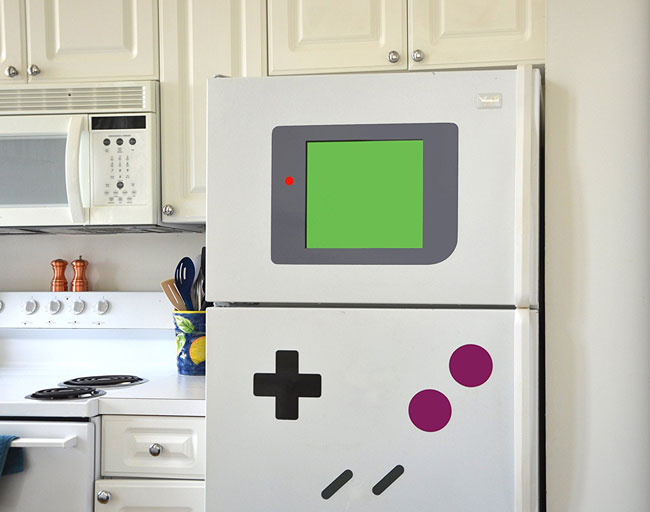 Note all articles are independently researched and written by myself. However, if you buy via one of the links it may be an affiliate and I may earn a small commission.
Yes, it does product some amazing gaming consoles like the recently-reissued NES and SNES, as well as the Gameboy. But unexpectedly, Nintendo has also inspired some nifty home design pieces too.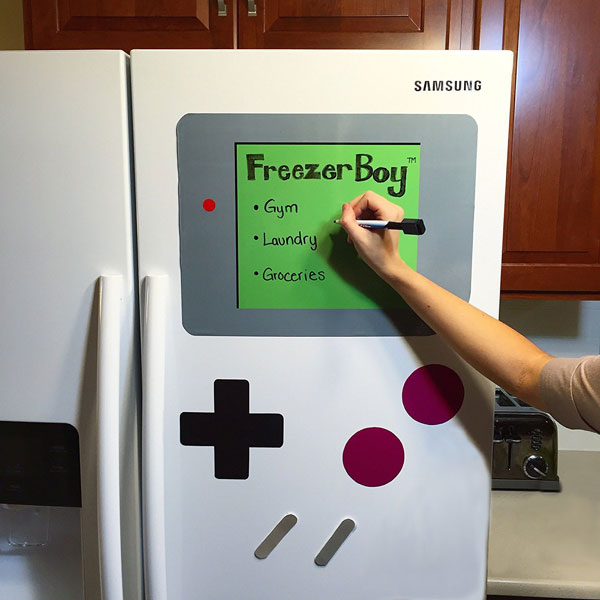 FreezerBoy fridge magnet set
Yes, you can create a huge Gameboy in your kitchen – and without too much outlay.
That's because this is a fridge magnet set, designed to turn the dull white or grey fridge in your kitchen into something more interesting and undoubtedly more retro. Ok, it depends on the shape of your fridge and whether your fridge is already covered in your kids' schoolwork (yes, that's us). But if you can fit these magnets on, then you'll be rewarded with envious looks from visiting friends who probably think the whole thing was made by Nintendo.
They tend to come in and out of stock, but keep an eye on eBay and Amazon and expect to pay around £30.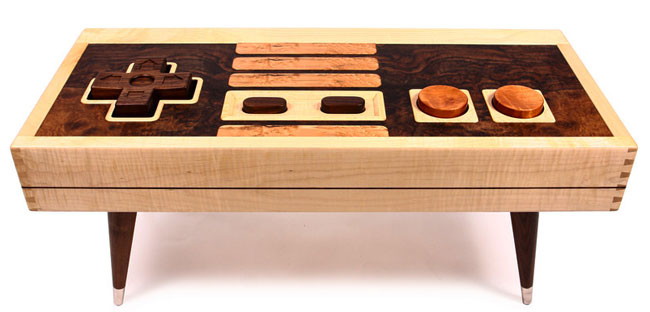 8-bit Retro Gaming Coffee Table by Bohemian Workbench
The maker obviously keen to avoid using the name Nintendo, but we know where the inspiration for this pierce comes from.
Of course, this is the class 8-bit NES console controller, recreated by hand in maple, mahogany and burl walnut using dovetail joinery and finished with some midcentury modern legs.
See the retailer's site for the detail on this one, not least the contrasting finishes of the wood and the raised buttons. It really does have the 'wow' factor. Sadly, it comes at a price too, which is £3,708 plus the shipping.
More details and the option to order at the maker's Etsy website.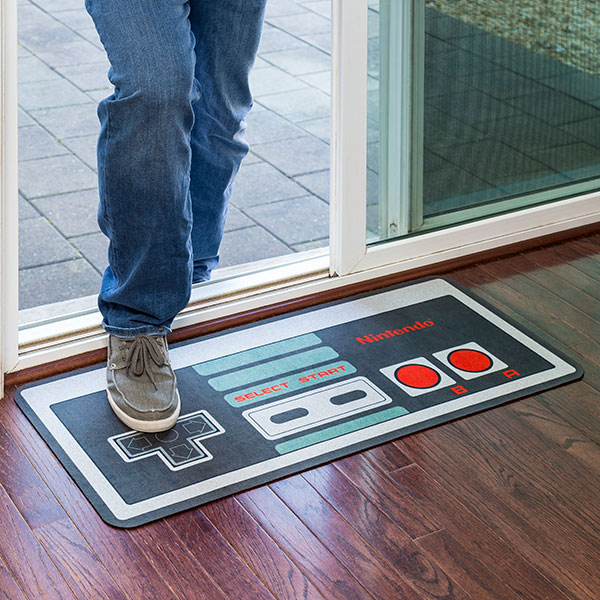 Nintendo Controller doormat
Something a little more affordable is this Nintendo Controller doormat.
It's a new arrival at ThinkGeek and officially licensed (which isn't always the case with these designs). A rubber bottom keeps it from sliding around, the Nintendo design on top catches the eye and of course, catches the dirt when someone walks in too.
$19.99 is the price if you want one in your doorway. Get it from the ThinkGeek website.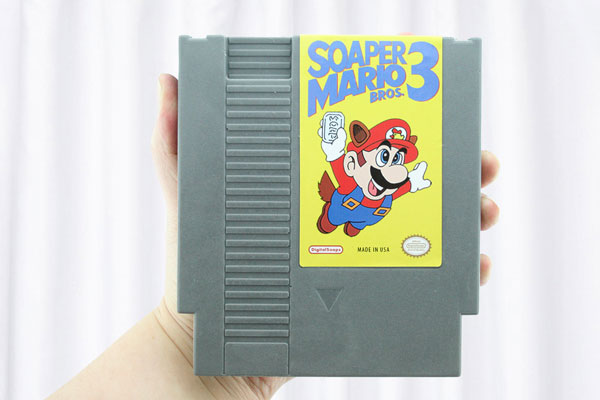 Soaper Mario 3 custom-made soap
Another affordable option is the 'puntastic' Soaper Mario 3 soap.
In fact, not just Soaper Mario 3, you can opt for a variety of different games and Nintendo formats via Digital Soaps, who describe themselves as the 'leading maker of gamer, geeky, gadget and tech soaps'. I'm not arguing. There are over 200 designs available, including those Nintendo soaps.
If you are worried about the ingredients, all are listed on the maker's website and as they have been making them for years, I suspect there's nothing untoward there. Great for a gift, great to have hanging around the bathroom for a touch of geeky retro design.
The soap here sells for £12.61. More details at the Digital Soaps Etsy site.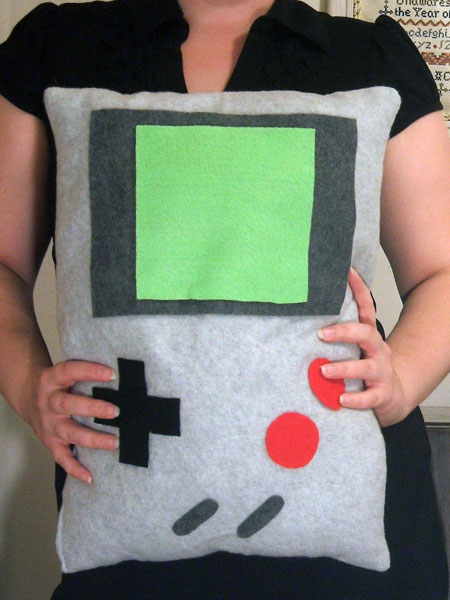 Nintendo Gameboy cushion
I did wonder which one of a number of cushions to go for, but I decided that this Nintendo Gameboy cushion was the one for me.
Feel free to search around for others, but this one just appealed because it looked so obviously 'crafty' and 'handmade'. It just has that bit extra personality. The fact that the Gameboy cushion is quite large helps to sell it too, especially in light of the price, which is cheaper than most as well.
How cheap? Well, £14.84 right now. Grab one at the Audrey Made Etsy site.
Have you seen any better designs? Do get in touch and let me know.