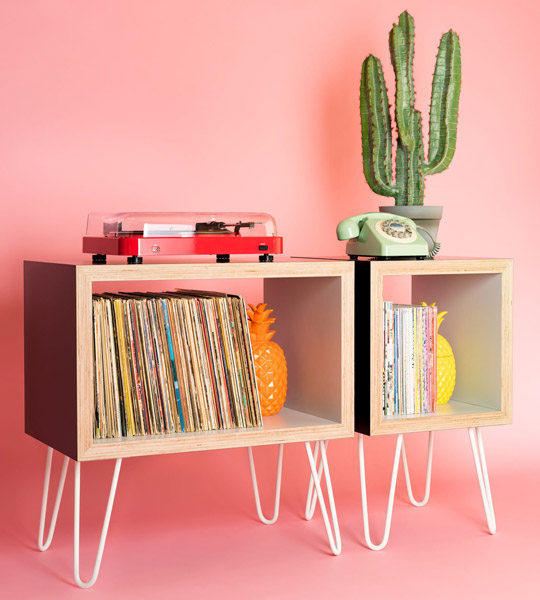 I have featured more stylised storage units in the past, but I like the functionality of the bespoke vinyl storage units by Hello Retro.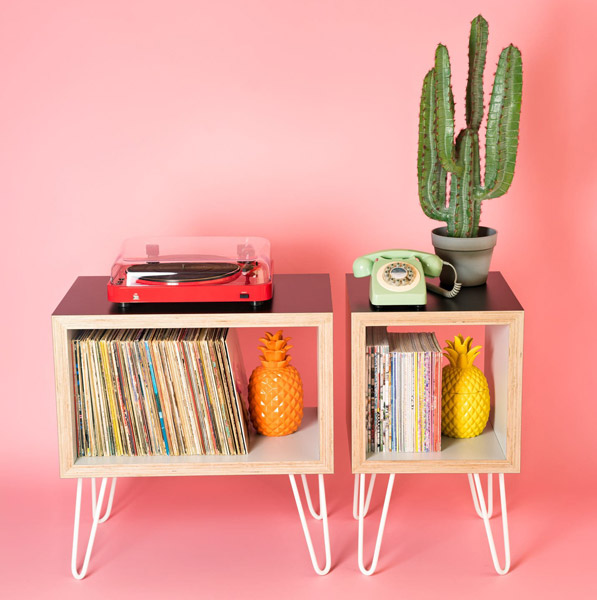 Indeed, if you want some more obviously retro designs, then do check out the top 10 record storage units round-up on the site or the mindblowing PlattenKreisel circular vinyl storage and record deck unit, not to mention various other pieces I have picked out over the months and years.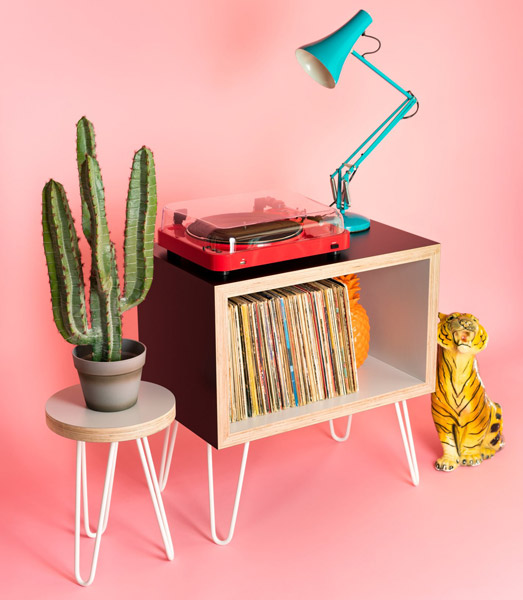 But these are more functional, more affordable, but with a subtly retro vibe about them. In fact, when it comes to the hairpin legs, perhaps not so subtle.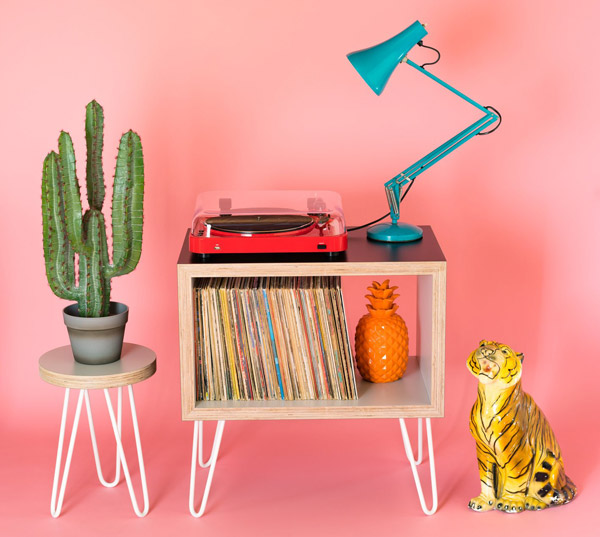 You also get a choice of sizes for the units (depending on your storage needs and space issues), with the pieces laminated both inside and out with high quality High Pressure Laminate (HPL) available in matte and gloss finishes as well as a choice of colours.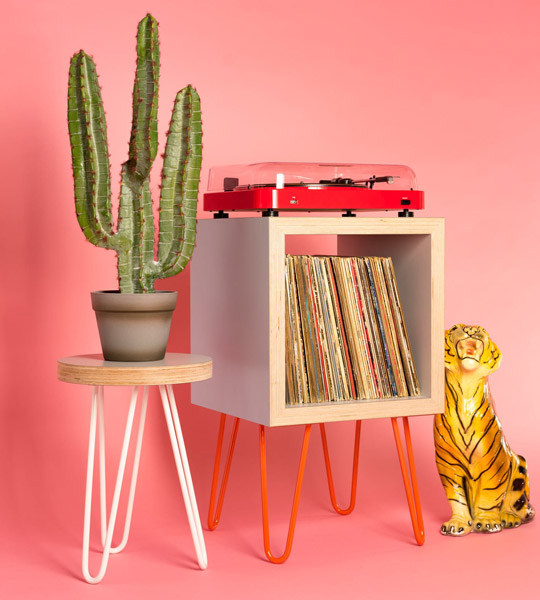 Note that the legs are also available in a variety of finishes too, such as copper, zinc coated steel, clear coated steel, raw steel and powder coated black and white.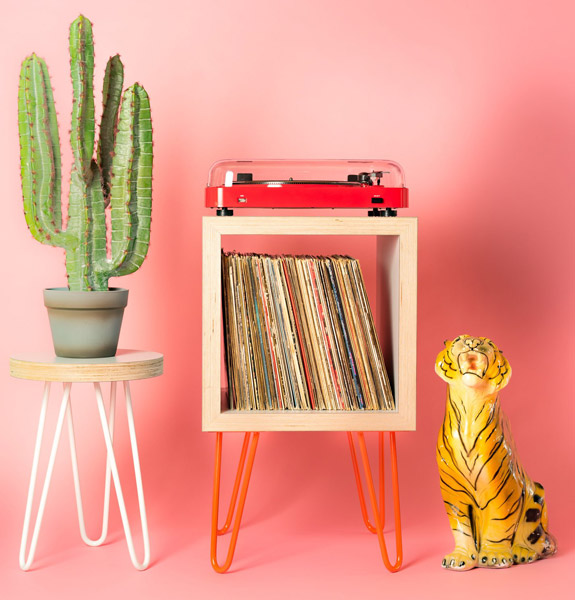 Great for vinyl storage and perhaps for hosting a record deck, as well as for use as a bedside table and other general storage too. Prices are from £195.
Find out more at the Hello Retro Etsy website