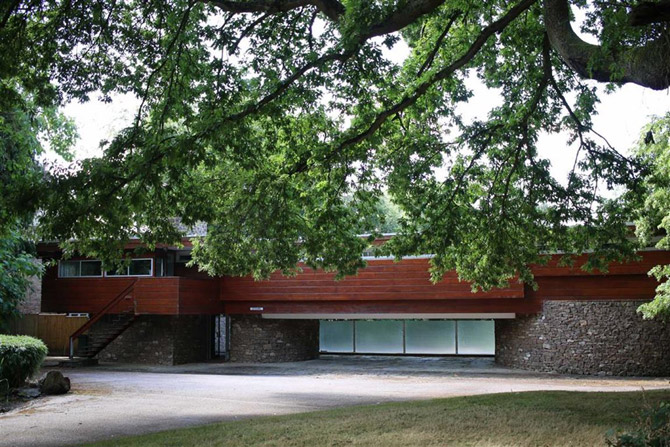 Note all articles are independently researched and written by myself. However, if you buy via one of the links it may be an affiliate and I may earn a small commission.
This was actually on the market a couple of years ago, but this 1960s Robert Harvey midcentury modern house in Kenilworth, Warwickshire is back with a discounted asking price.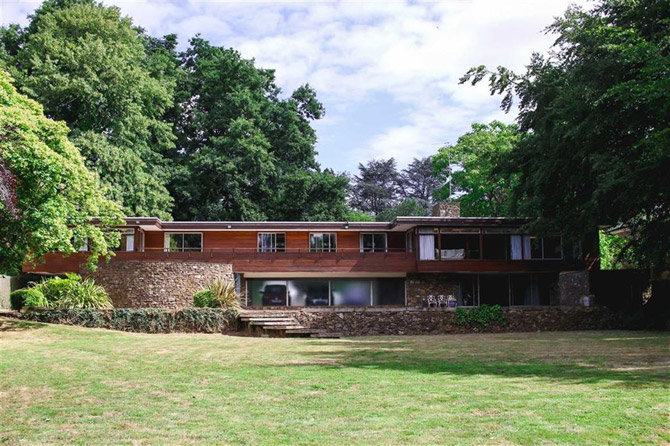 It still isn't cheap. After all, this is a near to Frank Lloyd Wright as you will get in the UK and perfectly preserved from there day it was built. This kind of house is never cheap. But it is a lot cheaper than it was two years ago.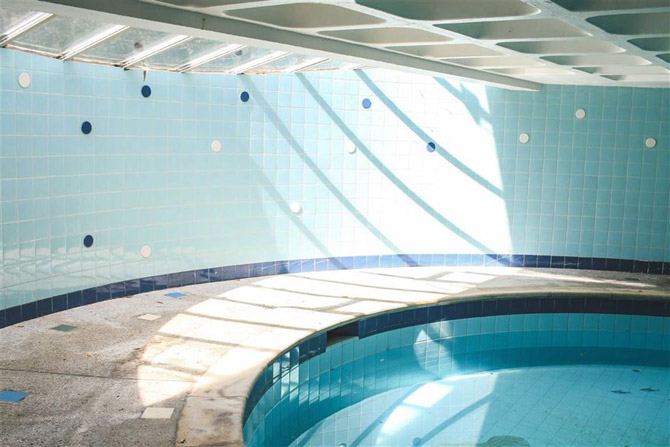 The house is also grade II-listed and as I said, little has changed over the decades. This is also a house much loved by Historic England, which described it as 'an exceptional example of 20th century design'.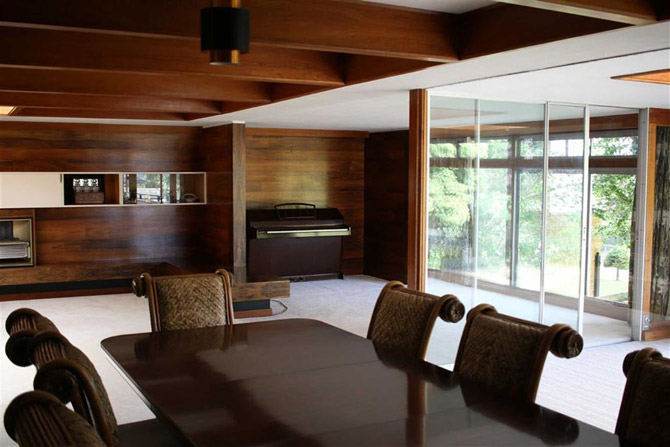 It also added that the architect was given 'a generous budget' and 'no interference on design' to create 'a house that would be noticed' and 'that would still look Modern in twenty years'. Over 50 years on and this still looks like nothing else. This kind of plot would probably see a small housing estate on it in the 21st century.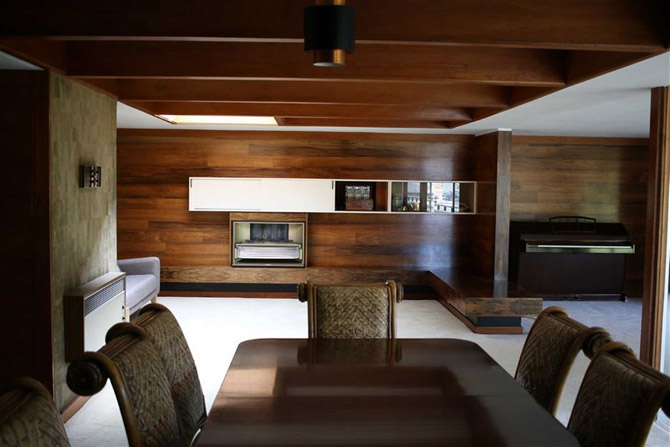 The hope is that it finds an owner who loves it as it is. Of course, some work to update might be required – I have no idea what a survey might bring up. But you would hope that the integrity of this design would be respected regardless.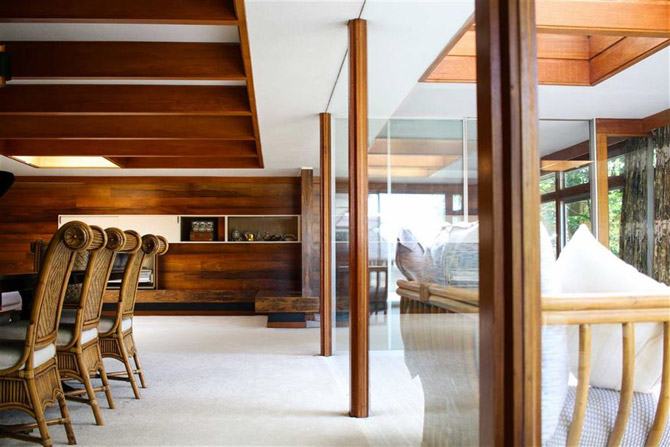 I would hate to see those rosewood furnishings, the circular swimming pool (which still have the architect's own tiles in place) and the vintage intercom system consigned to a skip. We can only hope.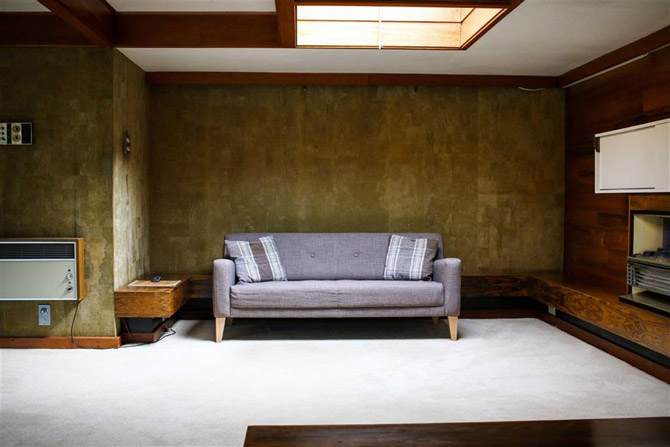 If you are considering it, you will obviously want to know what you get for your money. Well, you get 1.2 acres of land on your doorstep, with a design that takes full advantage of the views thanks to the terraces overlooking the gardens, which all rooms have access to.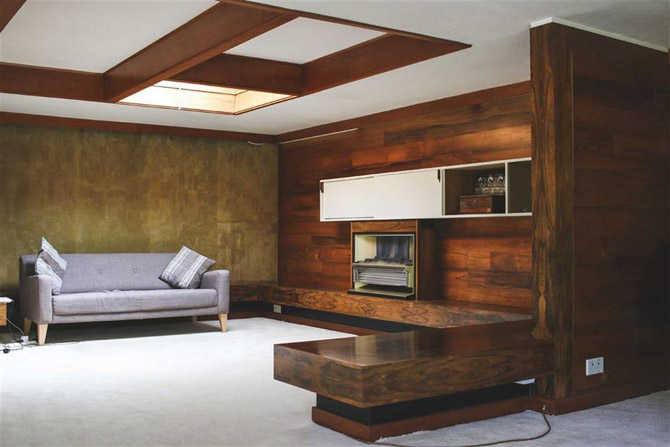 The main living space is over the first floor, including five bedrooms, two wit5h en-suits and one with its own dressing area. The east side of the house is taken up by the large living and dining room, with the retro kitchen just off the latter and with access to a small balcony and down to the parking area in front of the property.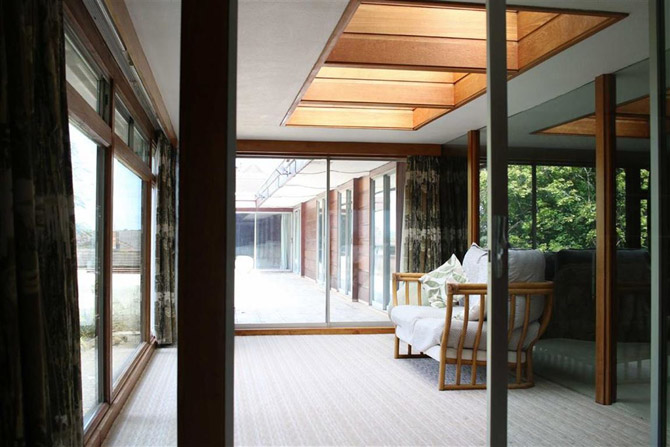 What is described as a 'winter garden room' is on the south facing side, with a spiral staircase leading down to the ground floor, which hosts the entrance hall with exposed Horton Cotswold stone and the amazing circular indoor swimming pool with that original tiling.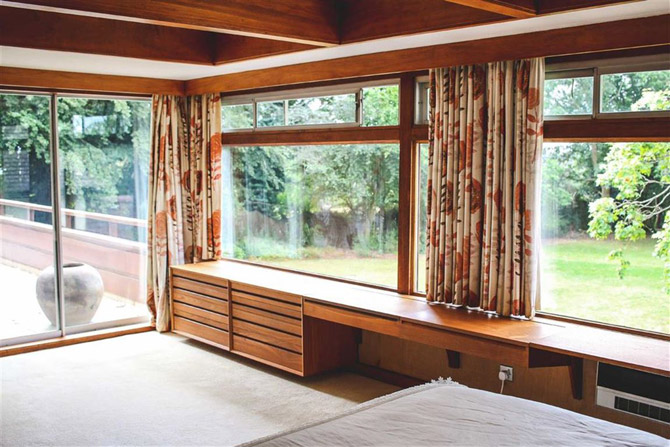 As I mentioned before, a lot of land outside, with the 1.2 acres laid out to the architect's original design. Essentially extensive landscaped gardens, open lawn and a tennis court, although that is not currently used.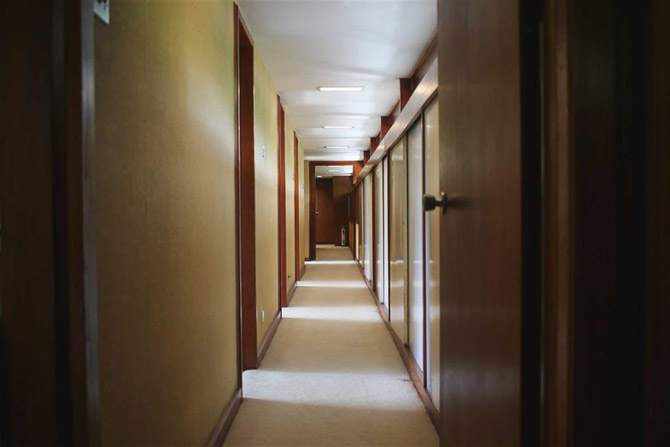 Have a look at the photos to pick out all those wonderful vintage 1960s details, including the heating system, fireplaces, the built-in furnishings, the kitchen and so much more.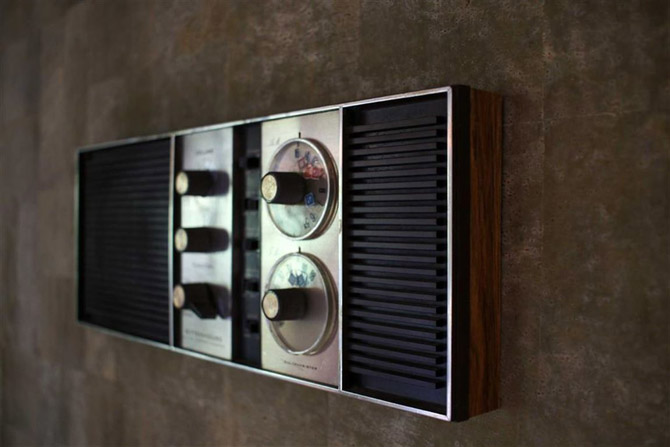 If it's your dream home, you might have to sweet talk the bank manager or buy a Lotto ticket. Yes, it has been discount by around half a million since first listed, but this is still a house with an asking price of £1,000,000.
If that hasn't put you off, there is an open day taking place on 6th October 2018 from 10am until midday. Contact the agent if you want to go or if you want to know anything else about this midcentury gem.
All images and details courtesy of Loveitts. Visit the website to find out more.
Via WowHaus
Update: Just to avoid confusion, the images below are the house with a proposed extension, with planning permission granted previously to do this. The extended terraces are not part of the current house.