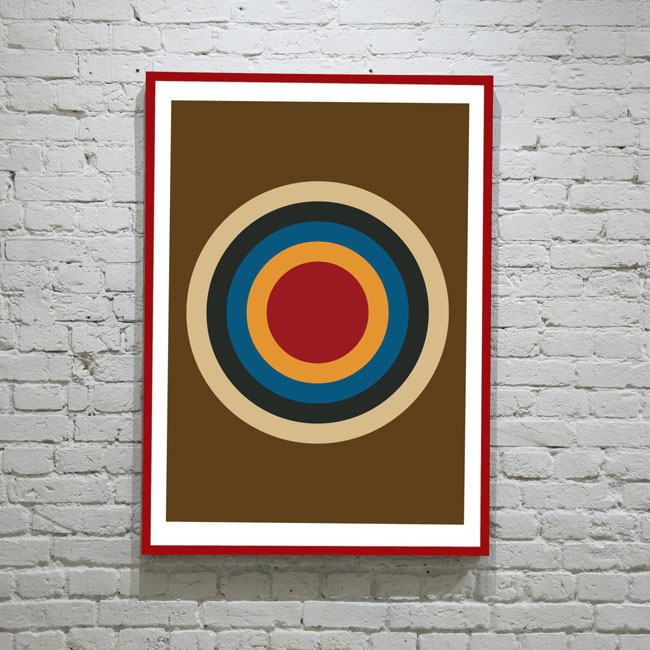 Note all articles are independently researched and written by myself. However, if you buy via one of the links it may be an affiliate and I may earn a small commission.
I spotted this company on a Monoqi mailout a while back. But the Deltanova retro-style prints at Etsy is where you'll find the full selection.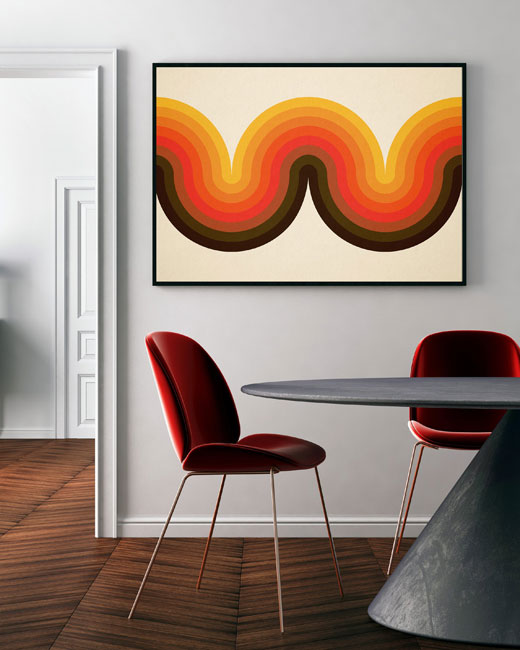 It's all worth browsing too, as the handmade artwork on offer is interesting, eye-catching and affordable. Certainly more affordable than buying something vintage from the era or a reprint or reissue of a classic design from the middle of the 20th century.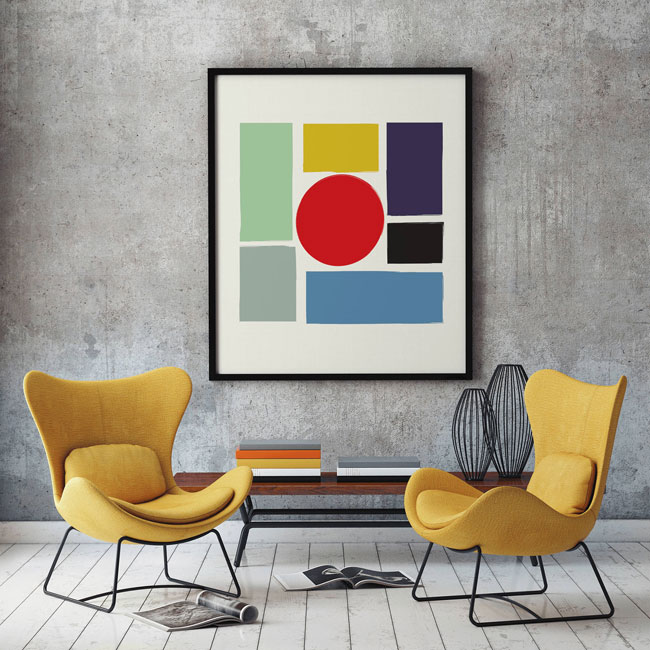 The midcentury modern era is definitely where most of the inspiration comes from when it comes to Deltanova's output. Based in Norwich, it describes its work as 'modern art & design with a twist of retro'. I would say there's more than a twist here. This is pretty much a retro range to its core.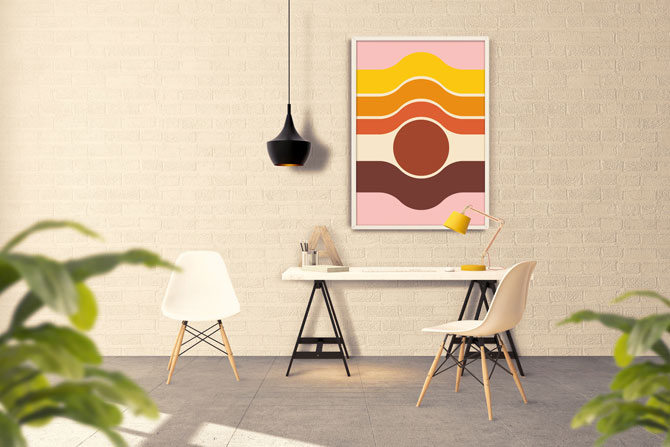 How retro? Well, some of the artwork featured as decor in the TV series Mad Men. That's how authentic these prints are.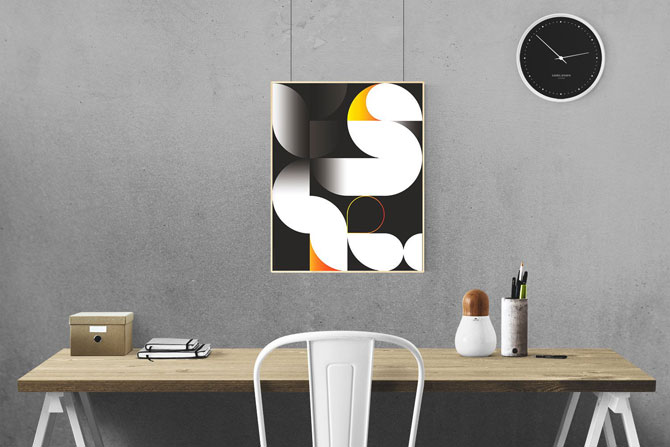 Quite an extensive range of artwork available too, with over 100 designs available to browse and buy, including a number of little mini ranges.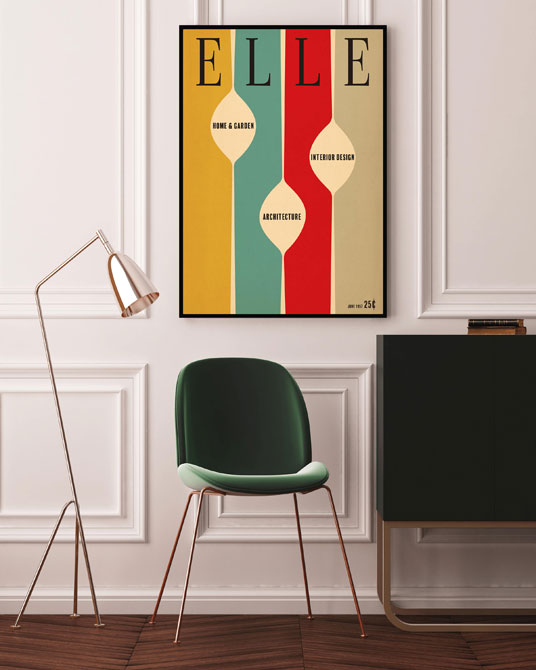 The bold, bright geometric artworks are the pieces that perhaps catch your eye first. Great designs that have the look of an era and add a lovely finishing touch to any retro room, whether that's inspired by the 1950s, the 1960s or the 1970s. The Target print, which goes by the name of 'Eat 10 Rifles', will definitely have a fanbase here I'm guessing.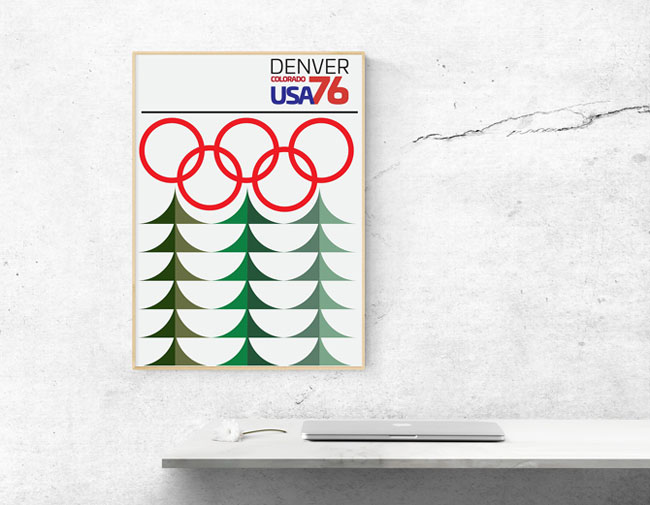 But dig a little deeper and you will see prints that look to be reissues of classics. But in fact, they are new creations inspired by an event or a year.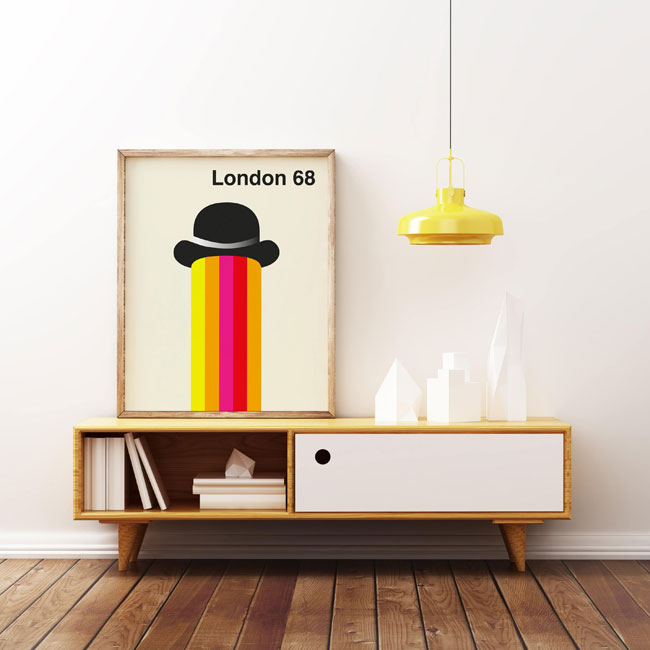 For example, the 1950s Elle cover, the Denver '76 Winter Olympics (which were actually cancelled after being awarded to the city) or the 1973 Chelsea Flower Show (which did happen, but wasn't promoted using the image at Deltanova).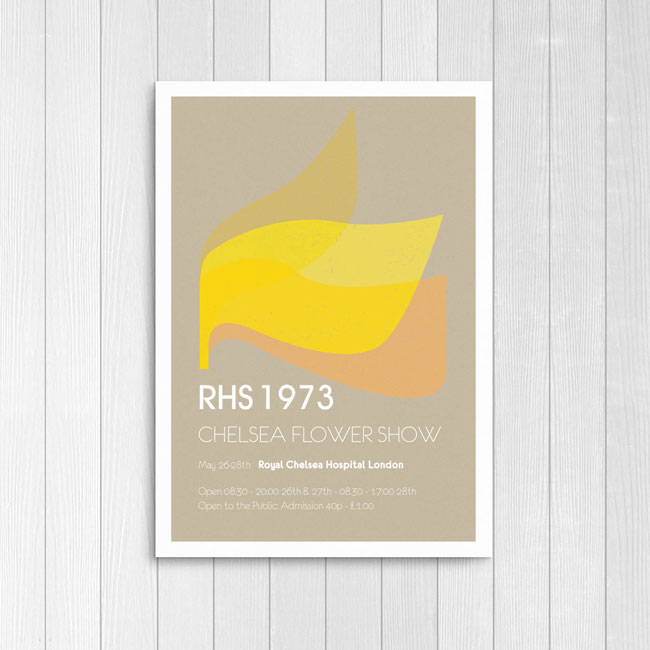 That's just a few selections from a very large and very affordable range. Prices do increase if you opt for a larger print size or a different finish for the print, but even the top prices are good value compared to a lot of art out there.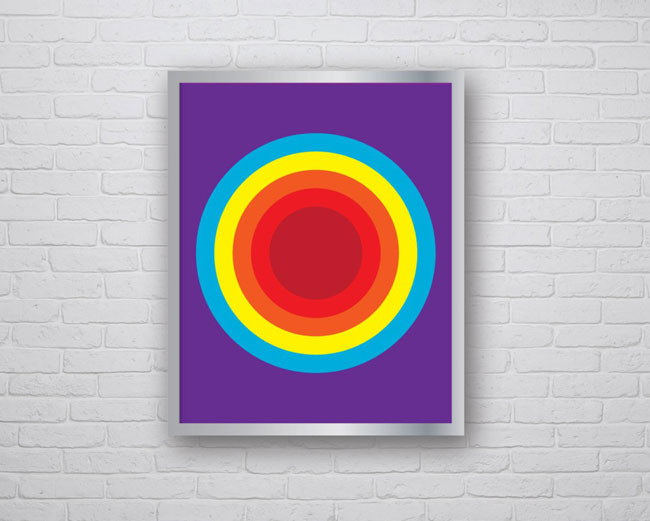 Generally, the prices start at just £12, rising to just over £70 if you want the top-end finish and the larger size. A range that's well worth some minutes of your life browsing and imagery that will definitely add some colour, some interest and a retro finishing touch to pretty much any room in your house.