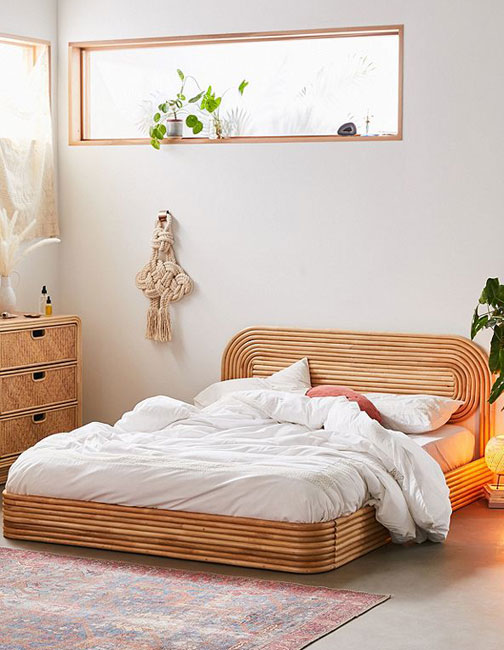 Note all articles are independently researched and written by myself. However, if you buy via one of the links it may be an affiliate and I may earn a small commission.
The return of rattan and the 1970s for the bedroom. That pretty much sums up the Ria furniture range at Urban Outfitters.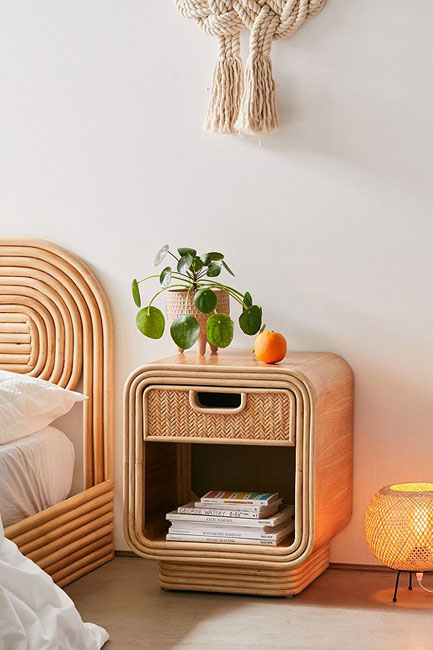 That's right, Urban Outfitters, which seems to be getting back into the furniture business in the UK after drifting off a little over the last year or so. In the US, the UO store is packed full of furnishings in its apartment section, but the UK doesn't quite have the same depth of stock. Maybe things are changing?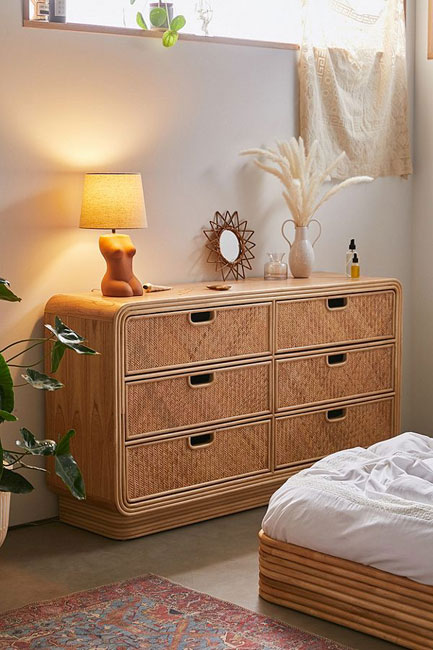 With the Ria range, it's definitely changing for the better. This is the kind of furnishings you would find in a 1970s flat or apartment of some hip young thing during that era and not really since. Some aspects of the 1970s have come back, but rattan and wicker haven't quite made it back to the mainstream. Shame as it looks quite stylish done well. It certainly stands out, that's for sure.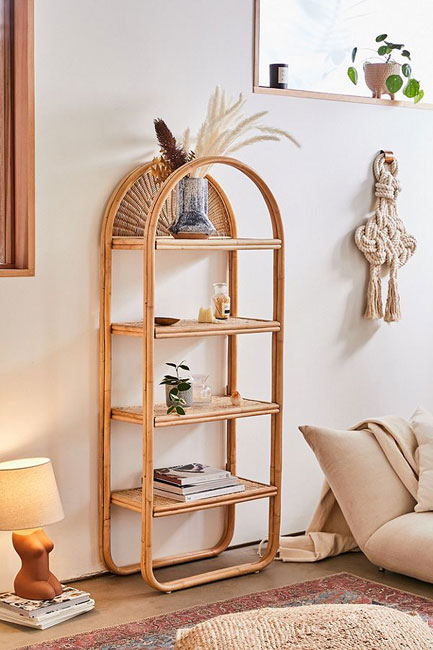 The range here is mainly for the bedroom, with the rattan bed, a six-drawer dresser and a nightstand, along with a bookshelf that's a little more versatile and a coffee table and stool that are probably more living room, but again will work in a different part of the house as well.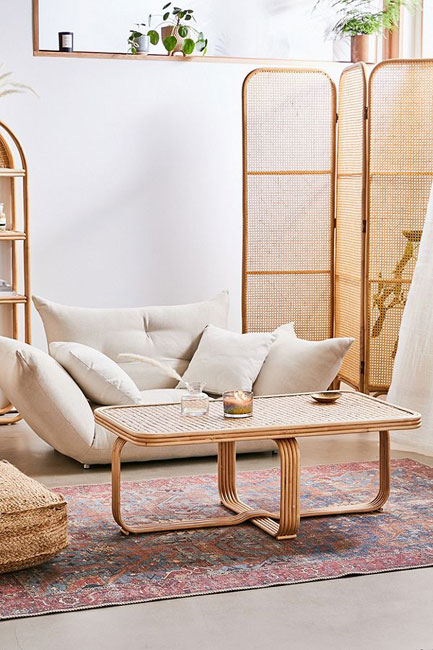 You can see all the designs here, which will give you an idea of whether they will work in your home, either singularly or together.
As for price, the range starts at £89 for the stool, gradually working up to £899 for the dresser, with everything else somewhere in the middle.
Find out more at the Urban Outfitters website