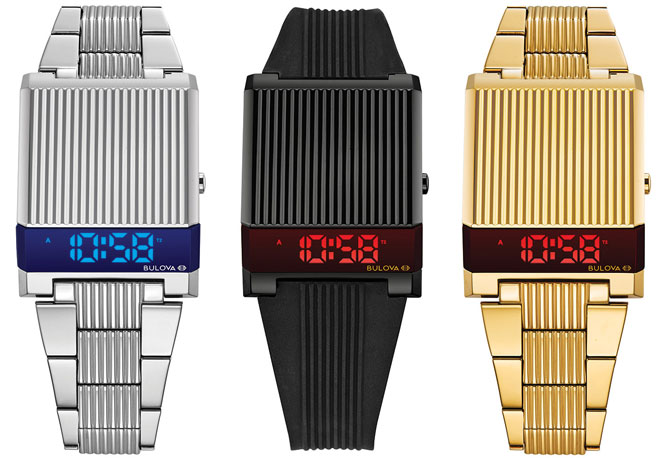 Note all articles are independently researched and written by myself. However, if you buy via one of the links it may be an affiliate and I may earn a small commission.
Fans of retro timepieces will be very excited about the return of the 1970s Bulova Computron LED watch.
It isn't unusual for watchmakers to dig into their archives. After all, Timex seems to have but a business on it. But the reissues tend to be classic watches, the ones with hands a face. Digital watches, not so much. All, apart from Casio, but you get the idea.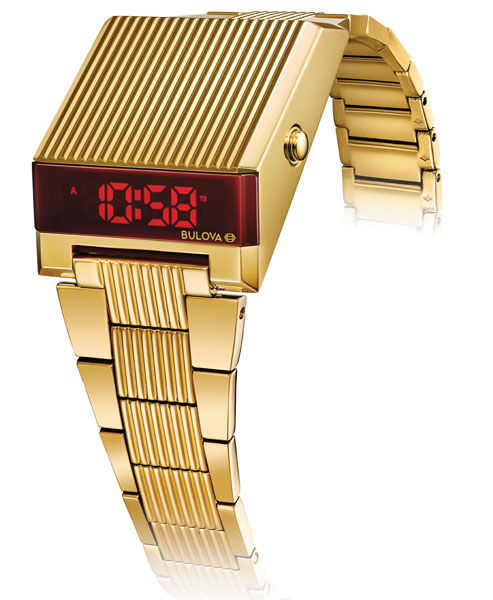 The higher-end digital watches of the 1970s are the ones that tend to get overlooked. As a result, some of these watches in working order and excellent condition tend to go for big money. Those prices might now take a little hit, courtesy of Bulova.
Bulova has been making watches since the 19th century and is a noted and premium watch manufacturer, so a digital watch reissue by them is a big deal. Especially a reissue of the Bulova Computron LED watch.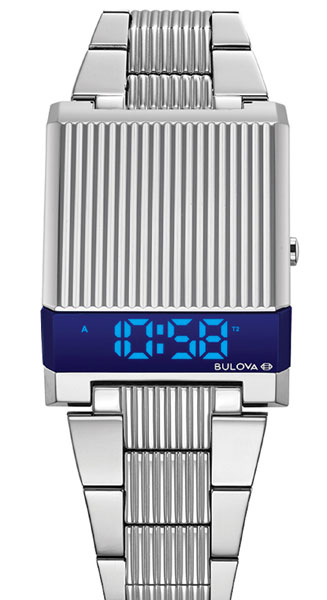 This isn't an exact reissue of the futuristic 1970s watch, the company has added in a couple of features for the modern era. But in terms of the look, that's very much of its time, especially if you go for the gold-plated finish.
Not that you have to, as the company is also bringing back the watch in stainless steel, as well as a black finish complete with a rubber strap, if those work better for you and your wrist.
It's an interesting design and not just for effect. The rectangular case with LED screen on the side allowed you to read the time without having to turn your wrist – a feature said to be popular with anyone driving.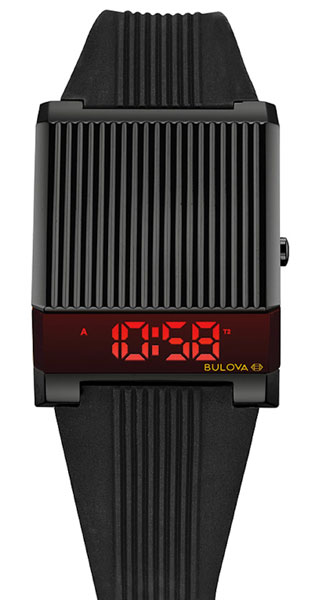 The new version has a quartz movement, a battery offering up to two years of life, an LED display and those new features, including a dual time-zone option and month/date/day/seconds functionality, accessible with a press of the button on the right-hand side.
This is pretty much as cool as vintage digital watches get and a reissue is sure to be hugely popular. But there are a couple of spanners in the works. The first is that there watch isn't going to be made available until the back end of 2019 and secondly, this isn't going to be as cheap as a Casio digital watch.
But it is available from £199 if you do want one in any of the finishes.