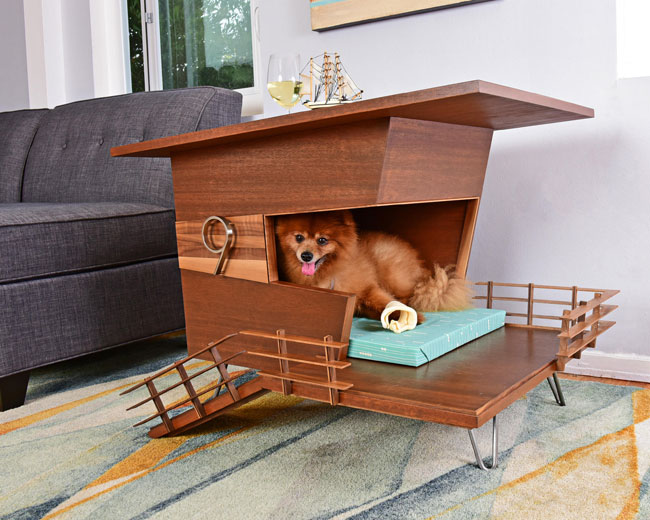 Note all articles are independently researched and written by myself. However, if you buy via one of the links it may be an affiliate and I may earn a small commission.
If you really want to treat your four-legged friend you can always invest in one of these midcentury modern dog houses by Pijuan Design.
Although to be honest, the dog probably isn't going to be that bothered. It's more of a case of YOU wanting a miniature midcentury modern house in your living room rather than your pet.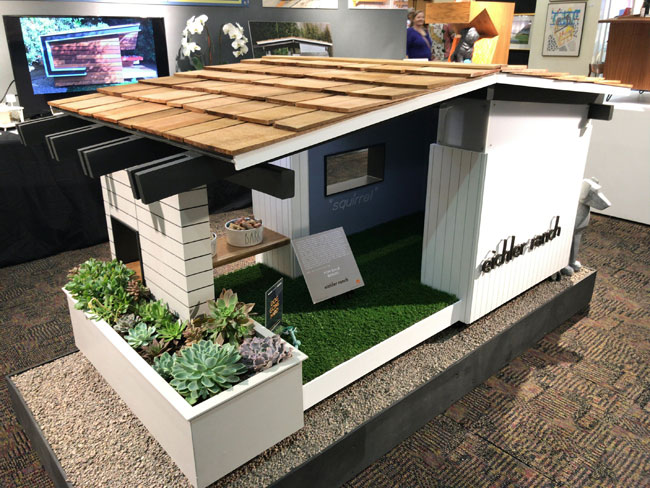 These are quite amazing too, even if they are a little pricey. Pricey because the houses are custom made, with an attention to detail and using premium materials. Yes, just like the real thing in fact. Only being made now rather than being constructed in the 1950s and 1960s.
Being custom builds, you can also tweak the designs if you want to before they are constructed. Although what is here is pretty impressive already.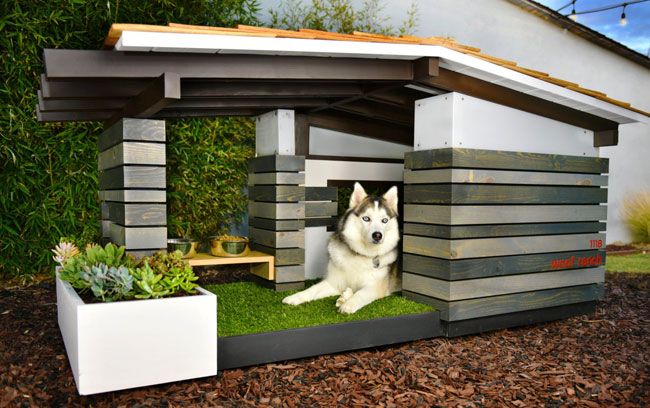 I have picked out a few of my favourites, but do have a look at the website to see the full selection. The range includes the one at the top of the page, known as Dog Tower 9 (hence the number), which is actually a combined dog house and side table. Clever.
Working down the page you'll find a dog house based on an Eichler ranch complete with low pitched roof and eaves, as well as a planter at the side. I don't want to think about what the dog might do to that.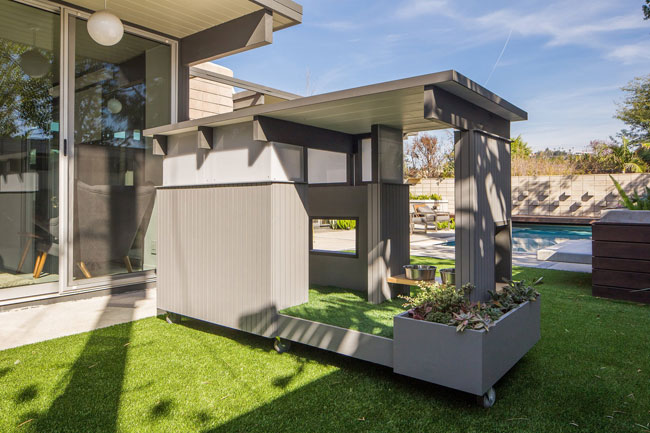 Further down is the similar Mid Century Ranch design, known as the 1118 Woof Ranch, offering plenty of shade for sunny days. Below that is a more angular Richler-inspired design, specifically inspired by the MCM houses found in Palm Springs and Southern California. You can see the rest of the range at the retailer's site.
A lot of work goes into each one, so expect a turnaround of between 6 and 8 weeks before they are ready for shipping. All of that work and the premium material mean a premium price.
The price is from around £1,700 and rising if you want some of the large, more complex designs.
Find out more at the Pijuan Design Etsy website
If that's a bit pricey, you could always treat your pet to one of these midcentury modern pet sofas at Made or one of the midcentury dog and cat beds by Cairu Design.