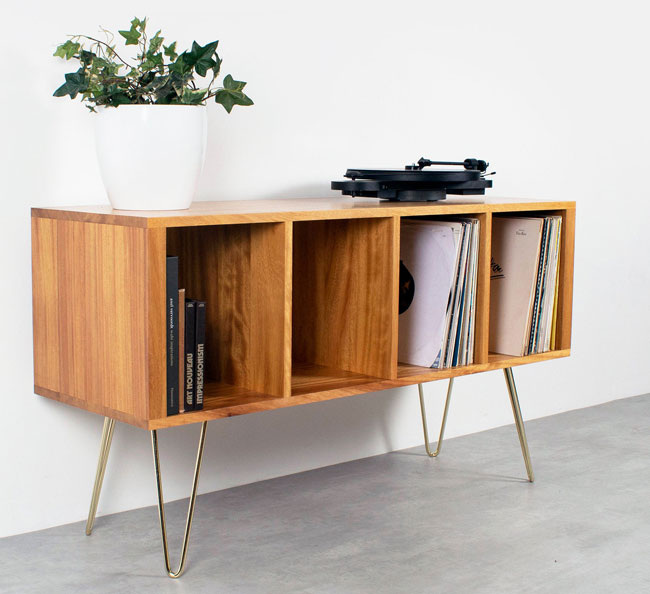 Note all articles are independently researched and written by myself. However, if you buy via one of the links it may be an affiliate and I may earn a small commission.
I have featured the maker before, but I haven't focused on these retro record storage units by Urban Editions.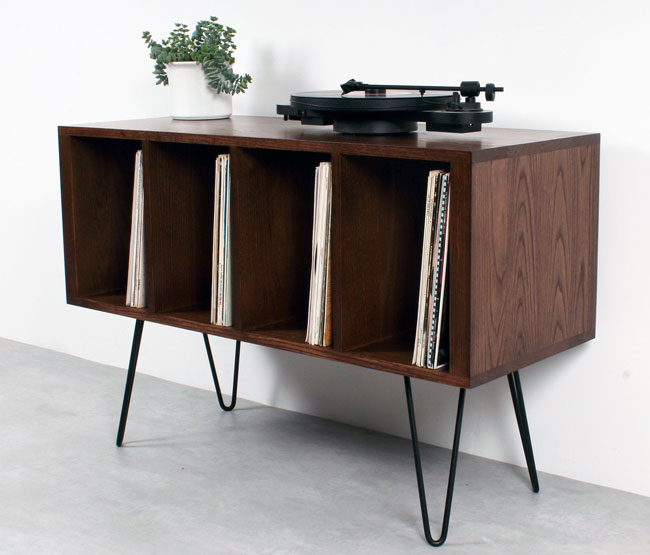 If you have a good memory then you might recall me featuring the rather wonderful (and popular) vinyl holder display shelving, which is perfect for showing off your LPs as pieces of art, as well as being a good place to store your discs too.
But the company isn't just a one-trick pony, they have other designs too, with many revolving around vinyl storage. Solid wood furniture to store vinyl in fact, regardless of the size of your collection.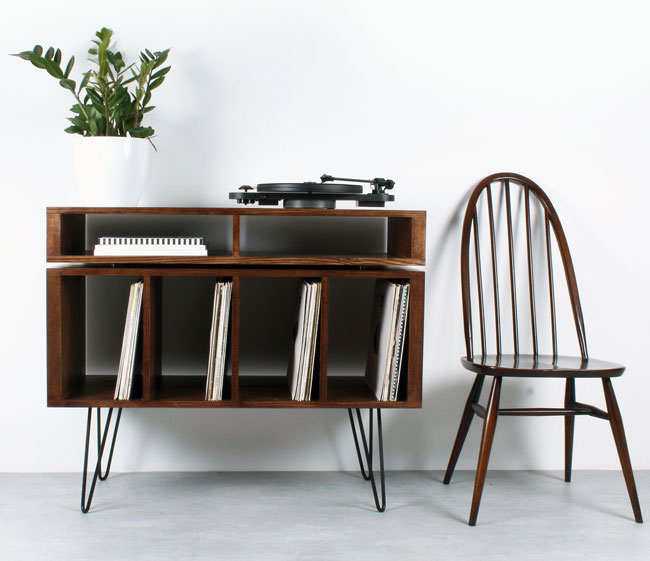 The range is substantial but at the end of the day all variations on a similar theme. That theme is a wood unit with either hairpin or sledge-style legs and a design focused on keeping your record collection in order. Yes, there might be other compartments or slots here and room for a deck/turntable, but the main space is taken by the custom space for the discs. All handmade naturally and sent to you fully constructed.
Different woods, different sizes, different legs and hopefully within all of that, something that will appeal to you or at the very least, fit the space and record collection you have.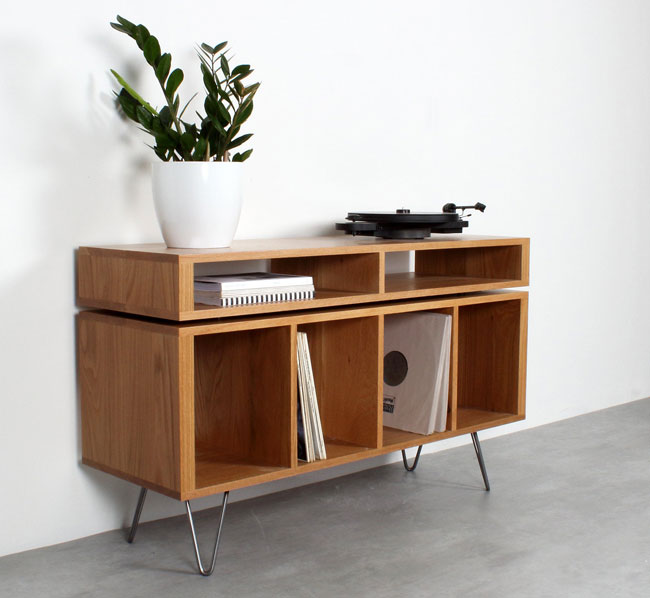 Rather than just talk about those configurations, I've featured a number of them on this page, which should hopefully give you an idea of what you can get and how much each one will cost you.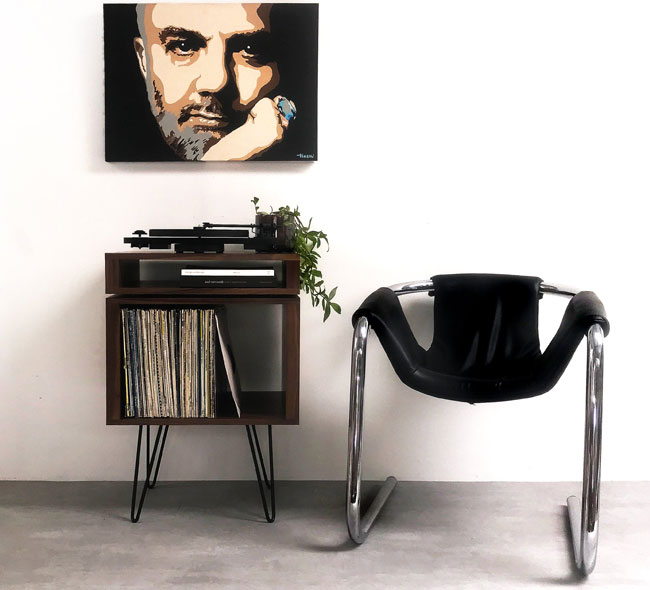 Working down the page, the solid iroko African teak unit on brass hairpin legs is £635, the dark stained ash unit is £605, the storage unit and record player stand on hairpin legs is £935, the oak record player stand and storage unit is £1,235, the compact walnut record player stand is £930 and the large storage unit with sledge legs is £785.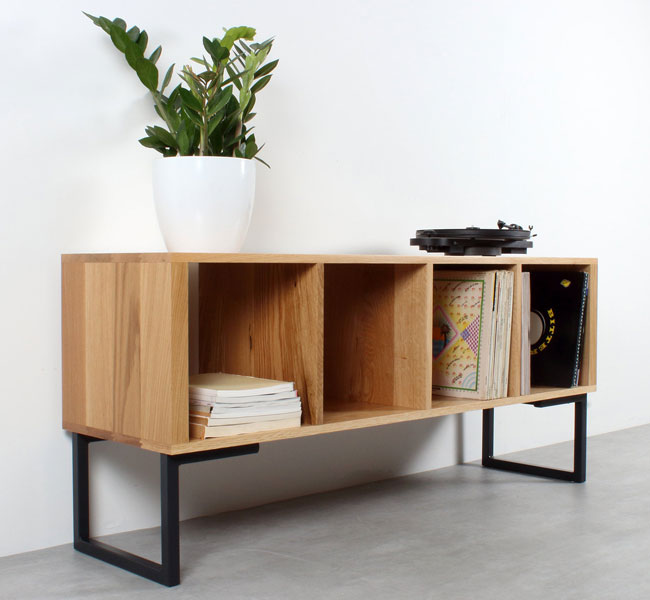 So not cheap, but you are buying some quality and a good-looking piece of furniture too, as well as a very practical design. You can see all the designs at the Urban Editions Etsy website.