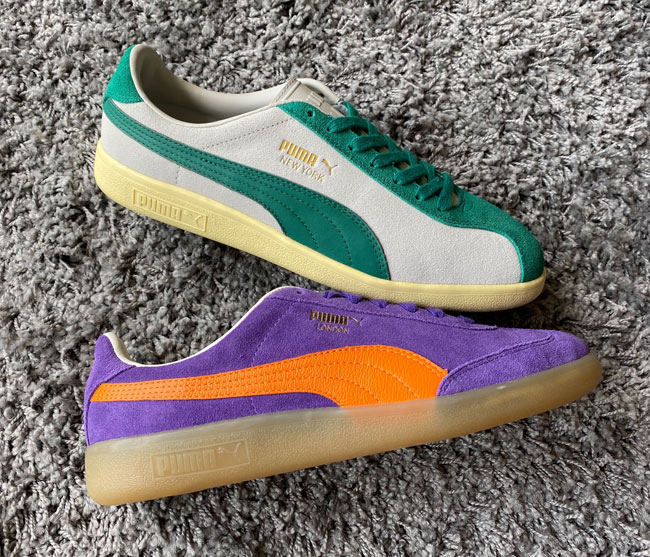 I know, this is usually an Adidas thing. But the Puma Bluebird Cities Pack trainers are a new development, landing this month.
The Puma Bluebird is a classic Puma silhouette and one of my personal favourites. A design that (I think) dates back to 1982 and a classy and classic shoe. Streamlined, lightweight and the minimum of detail have made this something of a timeless design.
But the finish does often change when it appears as a reissue. Some years back it appeared in Cardiff City colours as a tribute to the team's nickname and now it has gone all City Series (or Cities Pack) on us.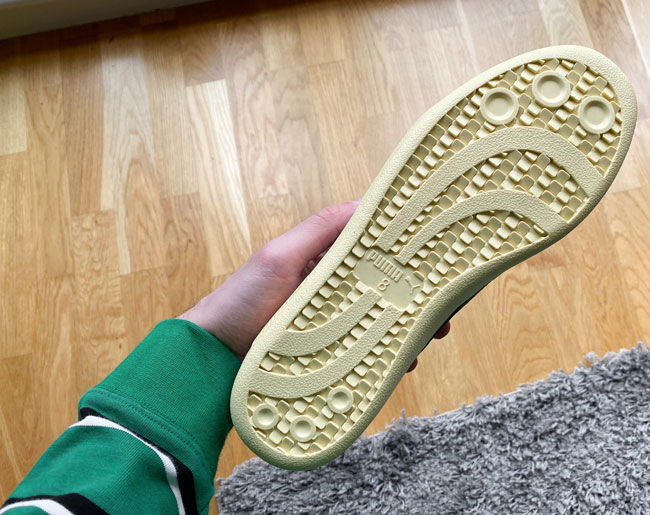 Two cities are being celebrated in these latest reissues, London and New York. The London one is the bolder of the two, with the purple and orange inspired by the Jubilee train line apparently. But for me, the New York is the one to have.
The New York design pays homage to legendary New York Jets quarterback Joe Namath. Back in the 1970s he was signed to Puma and the colours used here are from the shoe Puma made for him back in the day.
Each has a gold foil badge, an off-white or gum midsole (depending on the shoe you go for) and a suede upper.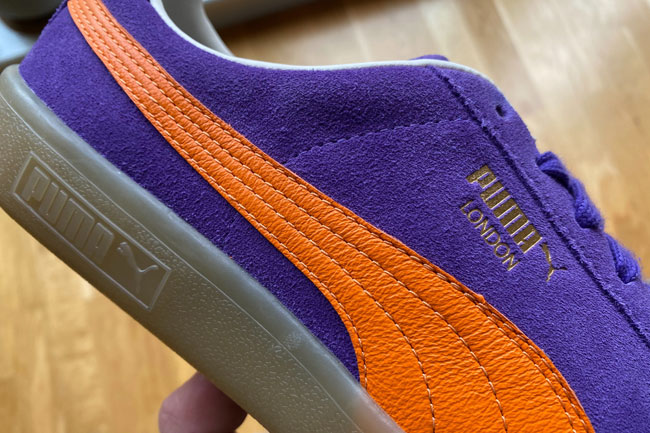 I think they are an exclusive to Size? in the UK and will land this month, with the exact price and date still to be confirmed. Basically, keep an eye on the site or here, as I'll update when they land.