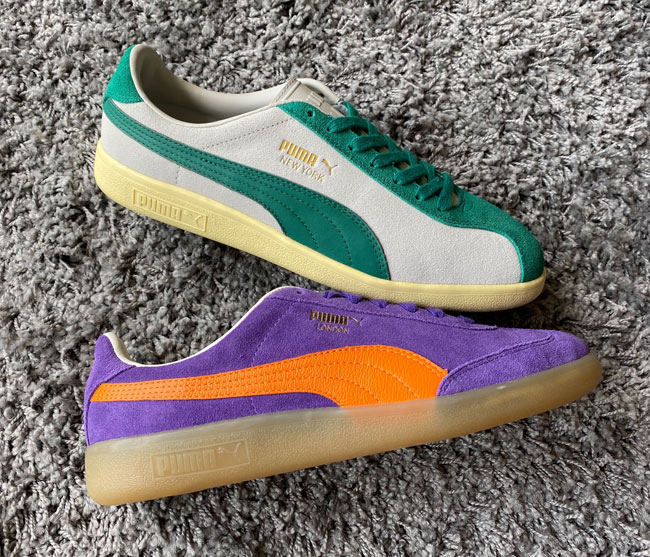 Note all articles are independently researched and written by myself. However, if you buy via one of the links it may be an affiliate and I may earn a small commission.
I know, this is usually an Adidas thing. But the Puma Bluebird Cities Pack trainers are a new development and a smart one too.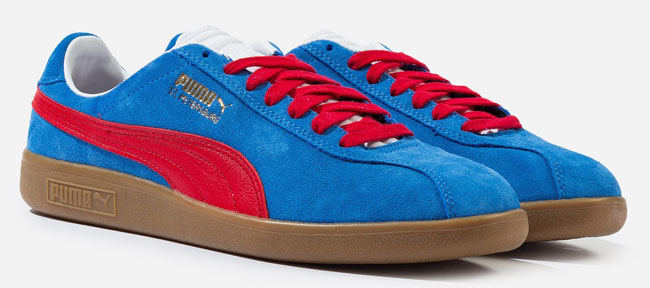 I say Bluebird because that's the design used for most in this series. But just to confuse things a little, one of the designs uses the Madrid silhouette, which isn't a great deal different, but there are enough subtle differences keep the two apart.
Both of those shapes date back to the 1980s (the Bluebird dates from 1982) and both have been updated with new colours representing different cities. The majority of the shoes are now available to buy.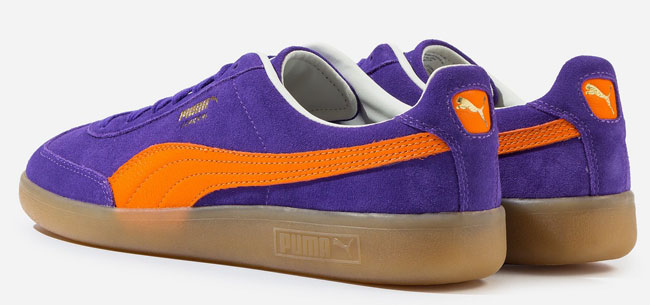 But not quite all. When I first saw these mentioned, the New York was the headline colour, but as far as I can see, that one either hasn't landed or has been and gone very quickly. Either way, I didn't see it available and I can't see it for sale now.
Anyway, the rest of the cities are now available and each has its own trademark colour, with different reasons for each. Some are obvious – you know why orange has been picked for the Dutch capital Amsterdam. Others less so.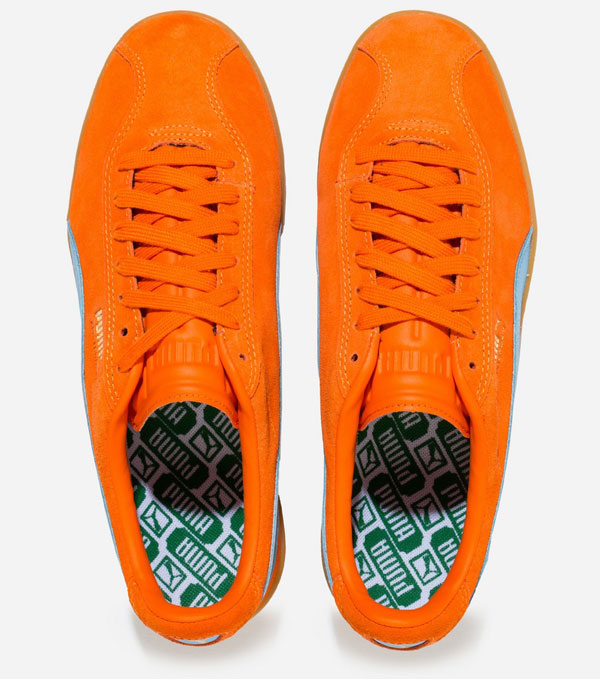 The London one in purple and orange is inspired by the Jubilee train line apparently and the New York design pays homage to legendary New York Jets quarterback Joe Namath. He was signed to Puma and the colours used here are from the shoe Puma made for him back in the day.
Also available right now is the St Petersburg in an eye-catching blue and red.
Each has a gold foil badge, a gum midsole (depending on the shoe you go for) and a suede upper. A classic shape too, but now with added colour for appeal and a touch of rebranding to the side.
Get a pair at the Hip Store for £75.