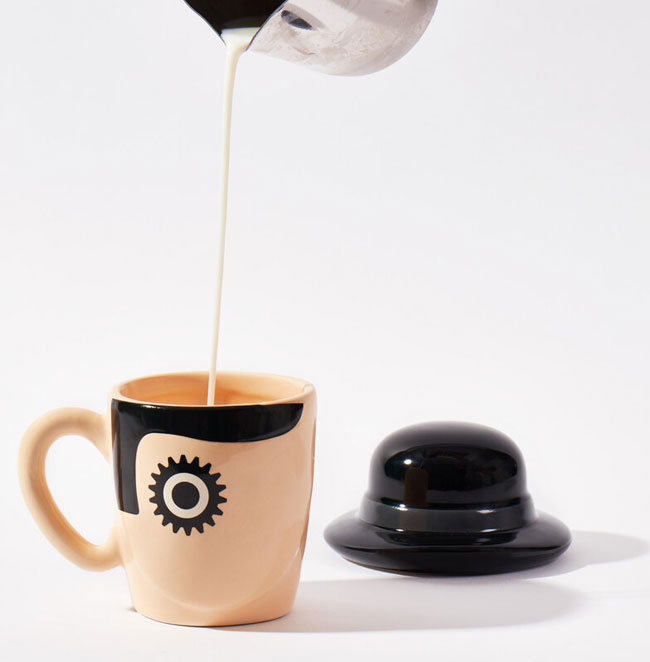 Note all articles are independently researched and written by myself. However, if you buy via one of the links it may be an affiliate and I may earn a small commission.
This literary cult classic for your kitchen was popular a while back. So the A Clockwork Orange mug should appeal even more now it is in the sale.
Of course, you know the style. This is based on one of the most recognisable book covers around. That book is A Clockwork Orange by Anthony Burgess, later turned into the ultimate cult movie by Stanley Kubrick.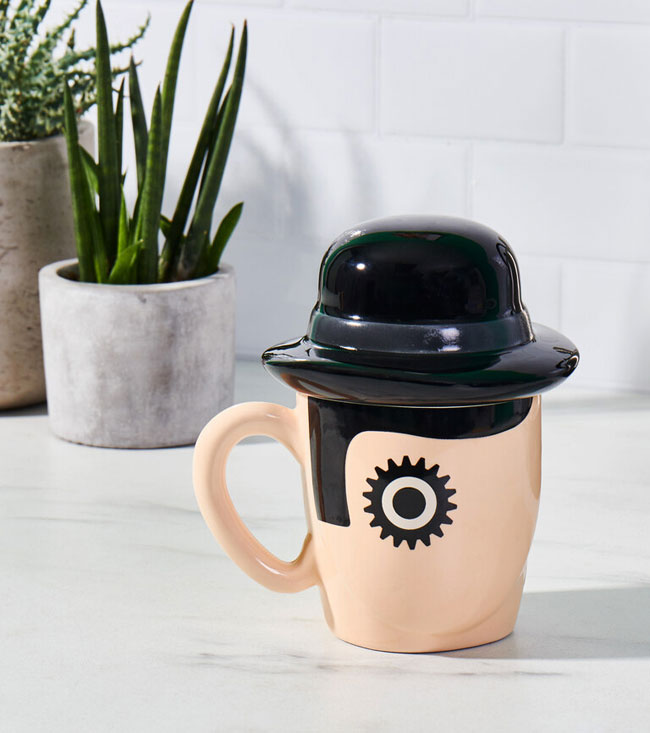 But the design of this mug is based on the book cover that appeared just after the movie was released in 1971. David Pelham has taken on the role of fiction art director at Penguin and with the movie at the cinemas – at least for a short time – Penguin brought the original fiction back to the shelves with an all-new cover.
Due to the original designer not meeting the deadline, Pelham was forced to do the design himself pretty much overnight, creating the much-loved cover with the cog for an eye, a nod to both the 'Clockwork' aspect of the movie and featuring the main character Alex too, who you may recall has his eyes pinned back in similar fashion.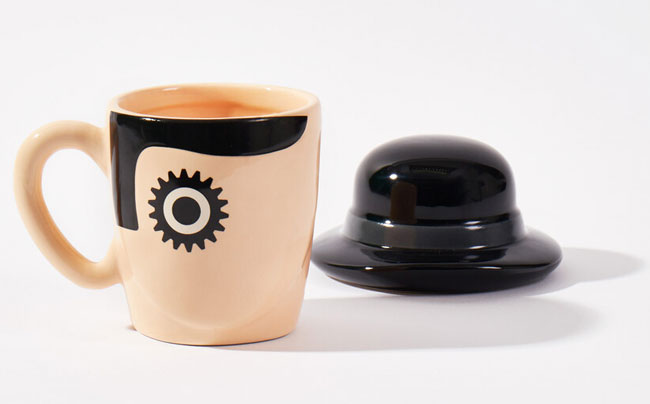 Sadly this isn't the current cover of the book, which is an altogether more minimalist affair. But you can get the design as a poster for a modest price. Alternatively, get this amazing mug.
The mug is based on the cover, right down to the bowler hat for the lid. Not sure how practical that is, but it looks great.
Want one? It is exclusive to Firebox and even better, it has just had a price cut. That price is now down to £10.99 from the original £16.99.