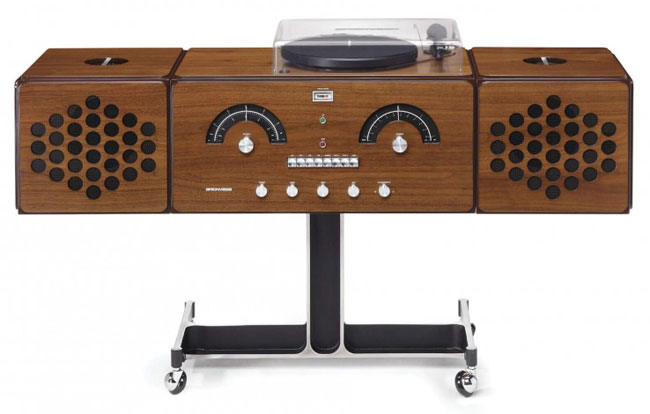 Note all articles are independently researched and written by myself. However, if you buy via one of the links it may be an affiliate and I may earn a small commission.
There have been reissues in the past, but this is a very limited edition 1960s Radiofonografo record player by Brionvega.
In fact, there was a red one (still available) and a white and orange, also still available as far as I can see. But the one here is a numbered version with a finish synonymous with the original 1960s finish.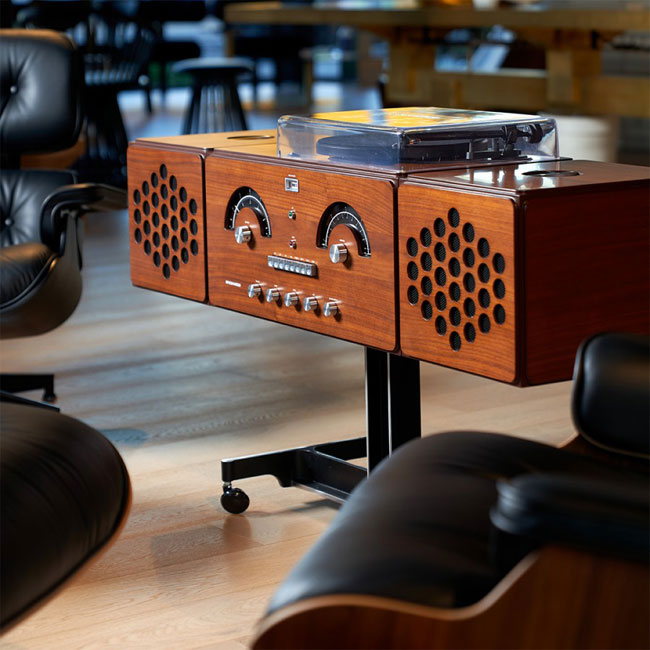 You might already know about the Radiofonografo record player, which is also known as the RR226. It's a design classic and a midcentury must-have (if you have the money), which dates back to 1965 and is one of the finest creations from Piergiacomo and Achille Castiglioni. The resurgence of vinyl hasn't done it any harm either.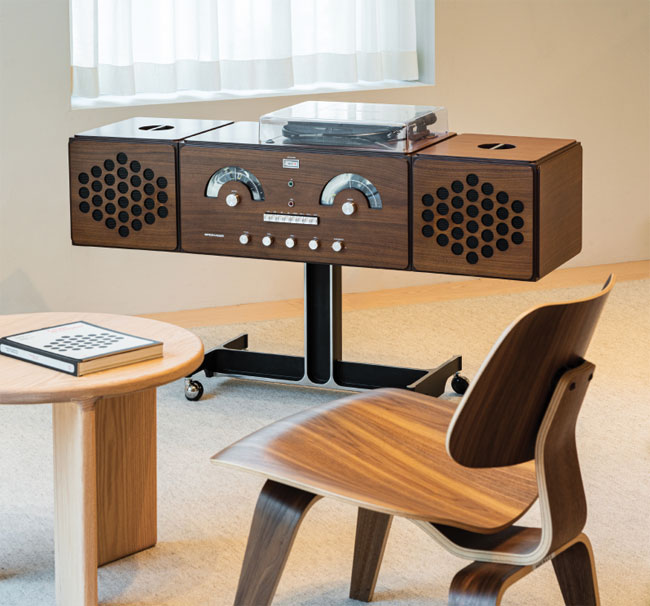 You might also recognise this one from my 10 of the best midcentury modern audio systems rundown and from its association with David Bowie. You might recall that the one from Bowie's home was sold after his death, making a colossal £257,000 at auction. As the reissues are practically the same, it makes each of these look like a bargain in comparison. Not that they are cheap. Especially this one.
If you do invest, you get a record deck for spinning your vinyl (or modern) vinyl, an AM/FM radio (no chance of DAB here) and the built-in speakers. But that's not the reason why you buy a Radiofonografo.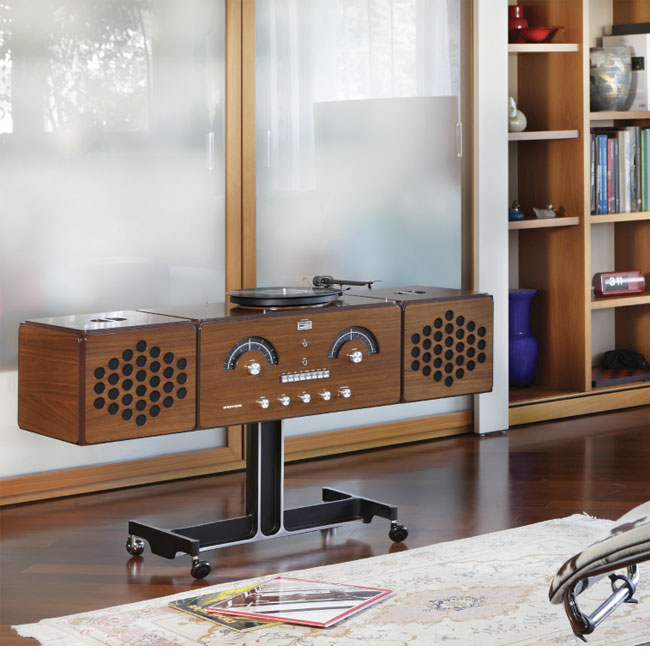 You buy it for the design. The one here stands out from the rest for a couple of reasons. Firstly, this is a numbered edition, with just 100 being produced in this finish. Have a look at the rear and you'll see the unique branding on each one.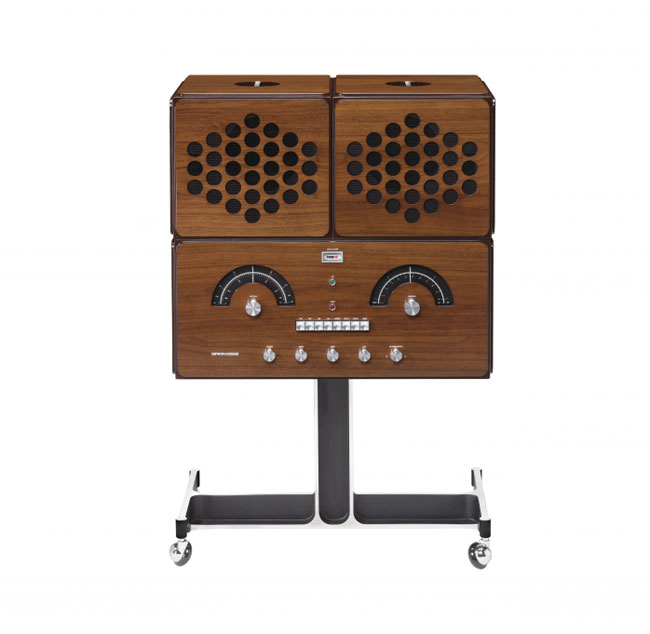 Also, this one goes back to the original wood finish. As far as I know, the first reissue like this. A beautiful walnut finish that just oozes class, with the eye-catching controls contrasting it in black and silver. Note also that this is a handmade wooden cabinet and one you can wheel around via the forged aluminium wheels,
Oh and let's talk about the speakers with the lovely patterned grilles, able to sit on the side or stack up on the top when you need to save some space. Again, features unique to this design.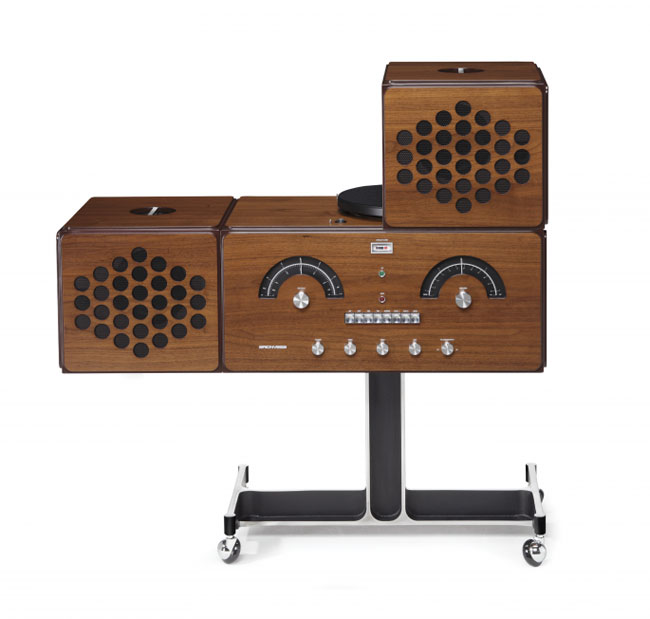 There were a CD and a DVD player in the 2008 reissue, but Brionvega has quite rightly dispensed with both for authenticity. But it has updated the deck, which is now a Project turntable with Ortofon cartridge. You will also find 2x RCA audio jacks, 1x RCA audio output for connecting to an external amp, 1x RCA audio output for hooking up to an external subwoofer and 1x 3.5-millimetre preamp audio jack for headphones. Don't expect anything involving streaming.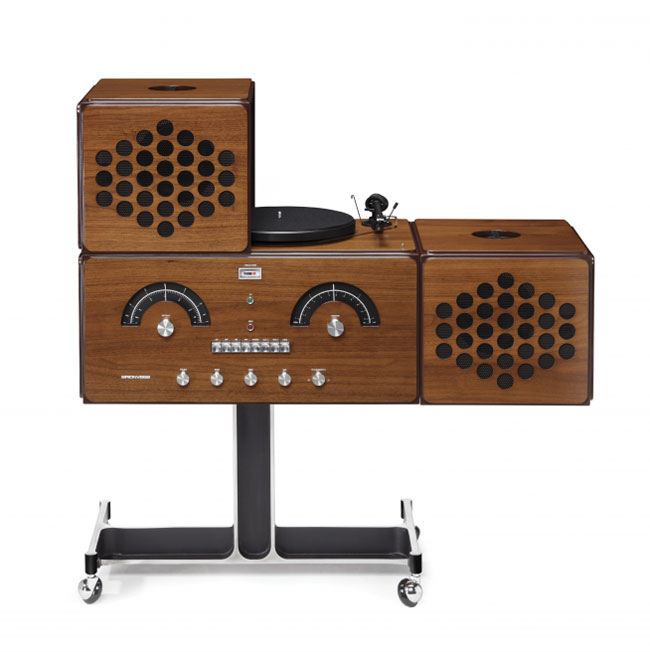 Now, the price. As I said, just one of 100 and a top-end wood finish, so this is a step up in price at €14,000. Yes, you did read that correctly. But if you want cheaper, those earlier issues, which have much the same look and functionality, are still available. Those are priced from €7,980. Almost half the price.