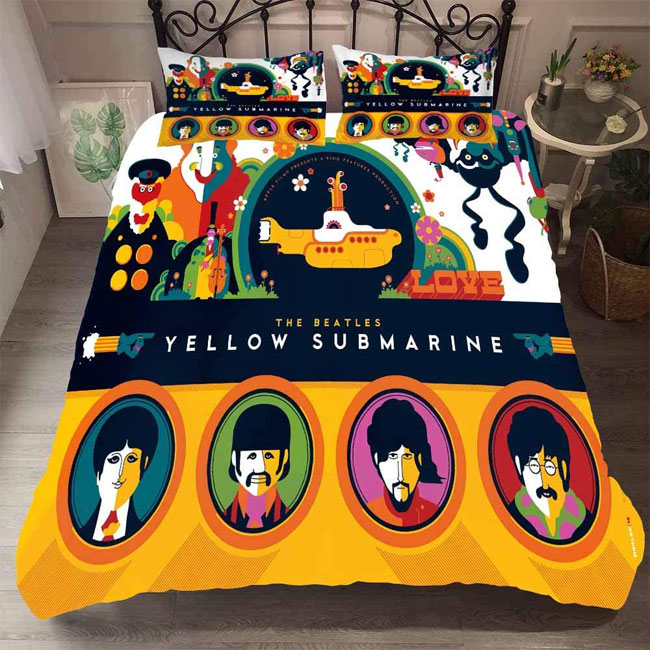 Note all articles are independently researched and written by myself. However, if you buy via one of the links it may be an affiliate and I may earn a small commission.
If you are a fan of the Fab Four or the animated movie, then you might like The Beatles Yellow Submarine retro duvet sets in your bedroom.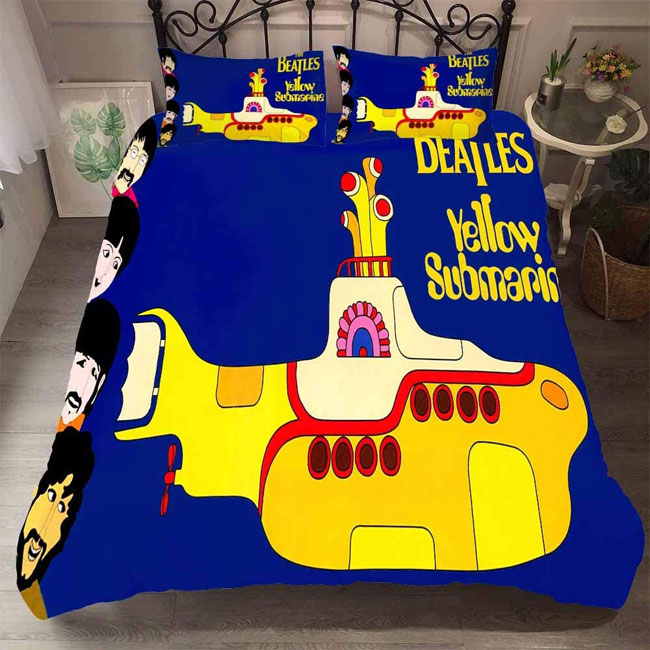 There are other Beatles duvet covers (see the retailer's site for those via the link) but the Yellow Submarine designs are where it's at for me. I mean, this is a design from one of the most iconic animated movies of the 1960s (and possibly ever) for your bedroom.
So not only do you get iconic imagery for your room, but you also get something practical and functional for your bedroom as well. Why go for something plain and let's be honest, rather dull when you can add in a splash of colour and some amazing illustration instead?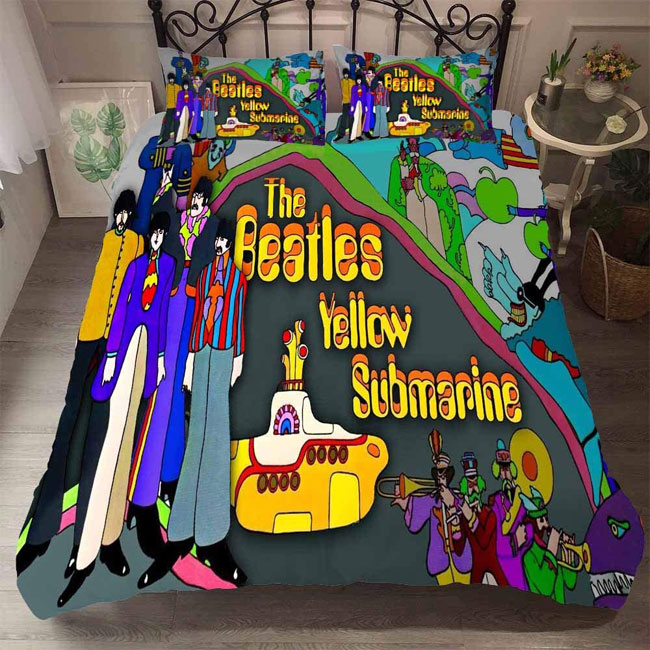 Take your pick from the wonderful collage of animated characters at the top of the page or go for one that focuses solely on the Submarine. Alternatively, you can go for one based on the promotional artwork for the movie and the soundtrack. It's your call. They all look amazing.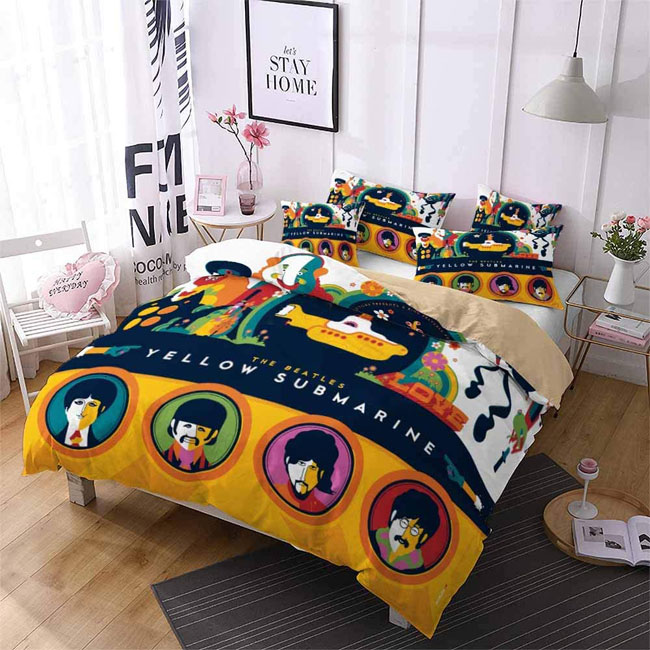 But that's not your only call. There are various sizes too. So make sure you measure your bed and/or duvet before you press the order button. The sizes are single, double, king, and super king, which should cover most standard bed sizes. Each one comes as a duvet cover with two pillowcases (apart from the single which has just one), with the design digitally printed across them.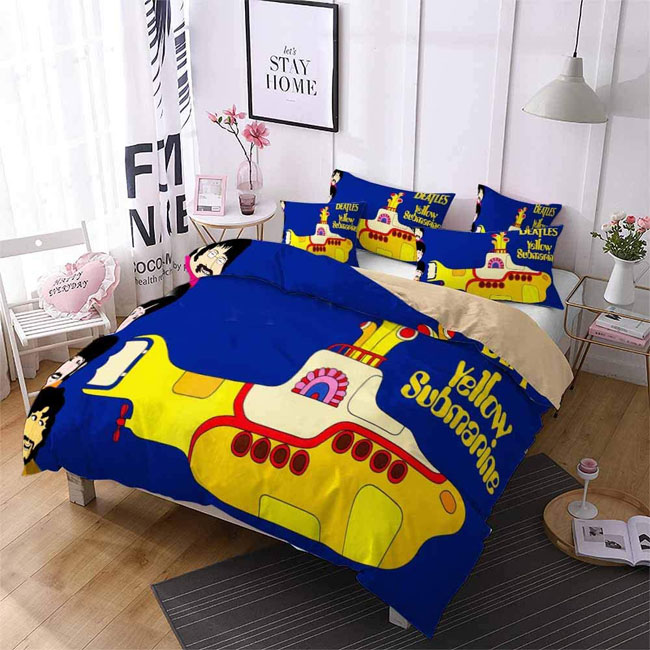 At the end of the day, you probably need to be a Beatles fan to appreciate these. Or at least a classic movie buff. But I can see the single one looking amazing in a child's bedroom too. I've already got my eye on one for our youngest child, who does happen to love the film. Especially the Blue Meanies bizarrely. I was always a Ringo fan when I was little, so it doesn't run in the family!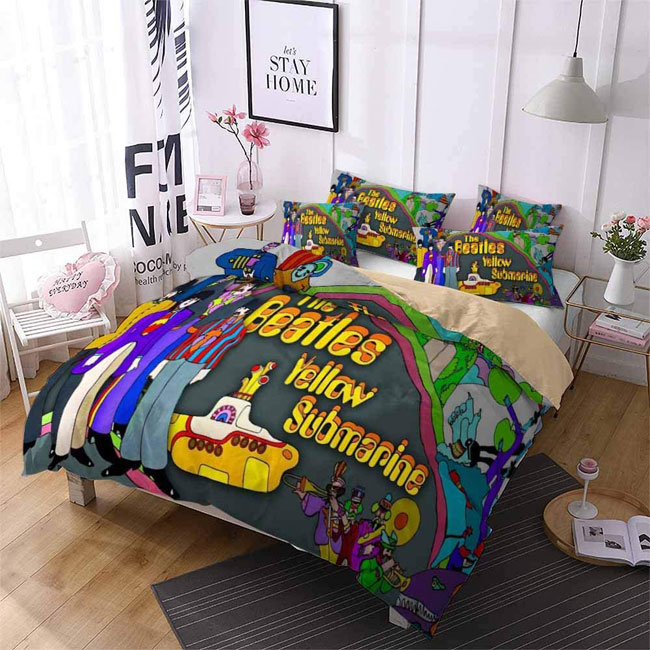 If you want to invest in one, prices vary depending on the size you go for, but they sell from around £27. See the retailer's site for more images and all the options.