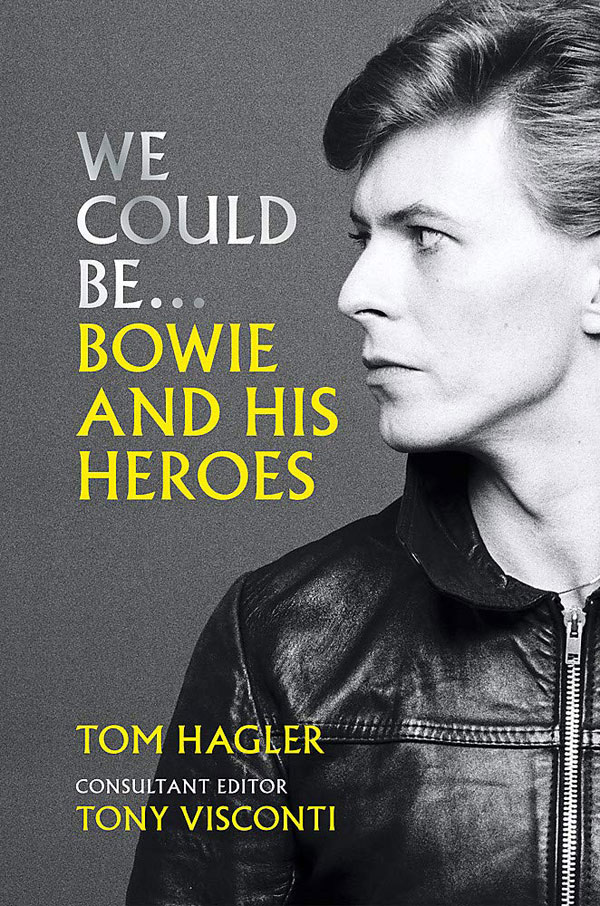 Note all articles are independently researched and written by myself. However, if you buy via one of the links it may be an affiliate and I may earn a small commission.
I buy pretty much every book on the man, so We Could Be…Bowie And His Heroes by Tom Hagler is certainly heading to my bookshelf.
Ye,s I am a big Bowie fan and a big reader too. So it's inevitable that these kinds of books pique my interest. I'm currently reading The Tao of Bowie: 10 Lessons from David Bowie's Life to Help You Live Yours by Mark Edwards, which I was going to mention on these pages, but never got round to. That's basically a book looking at the spiritual thinking that Bowie used to help him through life. It's interesting, but not exactly light reading! I expect this one to be a book I'll get through much more quickly.
Although I will have to wait, as it doesn't land until September. Although you can pre-order it now if you are that kind of person. I know I am.
It departs from the usual biography (of which are there are plenty), offering instead 300 'vignettes' that tell the stories of Bowie's encounters with other famous names. Everyone from Dylan to Dali and Lennon to Lydon.
It's a selection of short stories that 'together paint a portrait of humour, humility, compassion, tragedy and more besides'. So if you want t know about the time here embarrassed himself in front of Lennon and Warhol, how he saved the life of Nina Simone, why he is hated by Bob Dylan and much more, you'll find it all here.
According to the write—up, the book has been 'exhaustively researched' from thousands of sources by BBC reporter and Bowie obsessive Tom Hagler and is accompanied by black and white photographs and stylish line illustrations. It also benefits from long-time Bowie confidante and collaborator Tony Visconti as consultant editor. Which pretty much assures the quality.
Published on 2nd September 2021 and available to pre-order now, you can get a hardback from Amazon for £20 or you can get a signed hardback (by the author) of the book for £19 from Rough Trade.