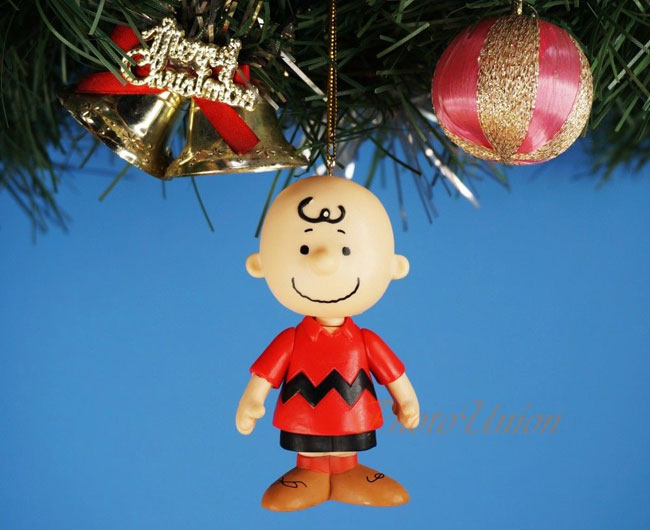 Note all articles are independently researched and written by myself. However, if you buy via one of the links it may be an affiliate and I may earn a small commission.
Yes, this round-up is back. Updated once more, this is my pick of the retro Christmas tree decorations and baubles currently for sale.
But one word of caution. Judging by last year, a number of the retro Christmas tree decorations featured sold out quickly. So if you see something you really love, act quickly or be disappointed. I have had to go through everything from last year, remove the decorations no longer available and source plenty of new ideas.
As a result, this is pretty much a new list. But as retailers hate to be left with these and because everyone is doing their tree in the coming days, you will have to deal with the occasional 'out of stock'. Don't blame me, it's simply 'supply and demand' at this time of the year.
So that's your words of warning. Buy now or be disappointed. With that out of the way, here is the full list to hopefully inspire you to do something a little different this festive season…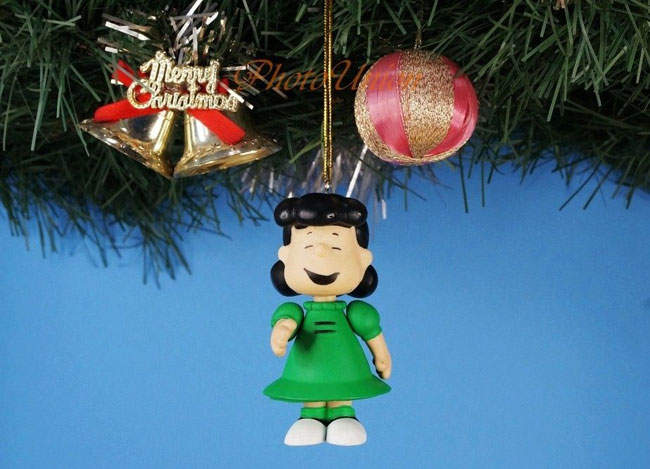 1. Charlie Brown and Peanuts tree decorations
Yes, I love Peanuts, so of course, I went looking for some decorations featuring the Charles Schulz characters.
I found these on eBay, featuring most of the gang and although not huge, they do have the benefit of being on the affordable side, going from just £1.99 each on eBay, with free delivery on some of the range too. Lovely little things, you have to say.
Find out more at the eBay website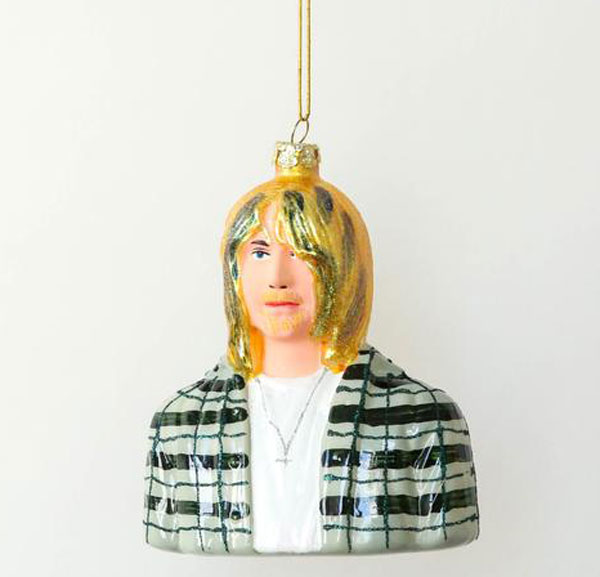 2. Kurt Cobain Christmas decoration by Cody Foster

That's right. Nothing quite says Christmas like having Kurt Cobain on your tree.
Ok, that's not really true. But what is evident is how many rock icons you can now get as festive decorations. There are a lot and I would say Kurt is perhaps one of the more unusual. But at the same time, a great talking point too. £16.50 if you want it and like many of these decorations, that might not be cheap. But you will get years oj enjoyment out of it.
Find out more at the Trouva website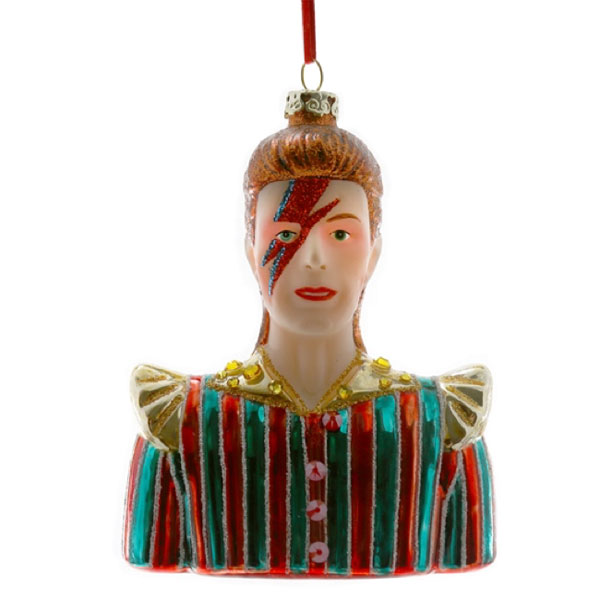 3. David Bowie Christmas decorations
Here is another icon. There's no shortage of Bowie ornaments and decorations this year. So with that in mind, I'm featuring two.
The one above is the premium offering here, the work of Cody Foster and a take on Aladdin Sane, coming in at around 11.5cm tall. It sells for £17.99.
Find out more at the Trouva website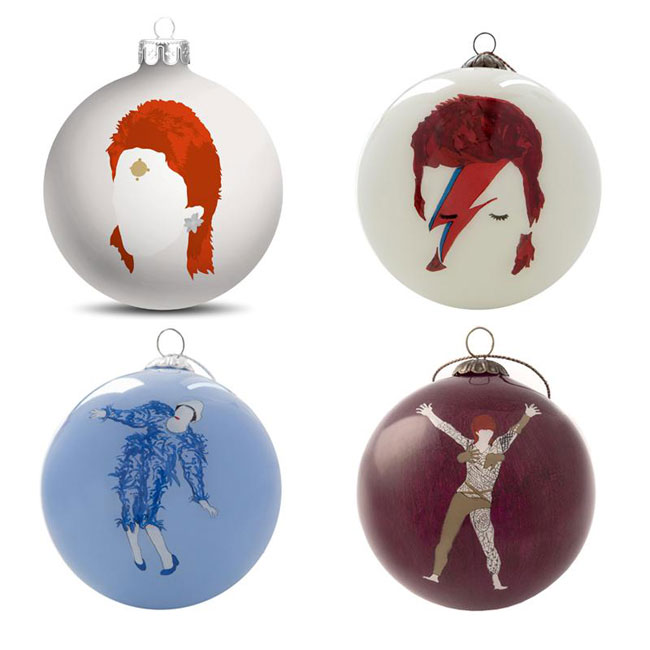 If you want more value with your Bowie decorations, you can get the Bowie bauble set from the Baltic Gallery. This is part of an ongoing project with local designer My World, which has created different Bowie baubles each year. You can now get the full set of hand-painted designs together, selling for £55.
Find out more at the Baltic website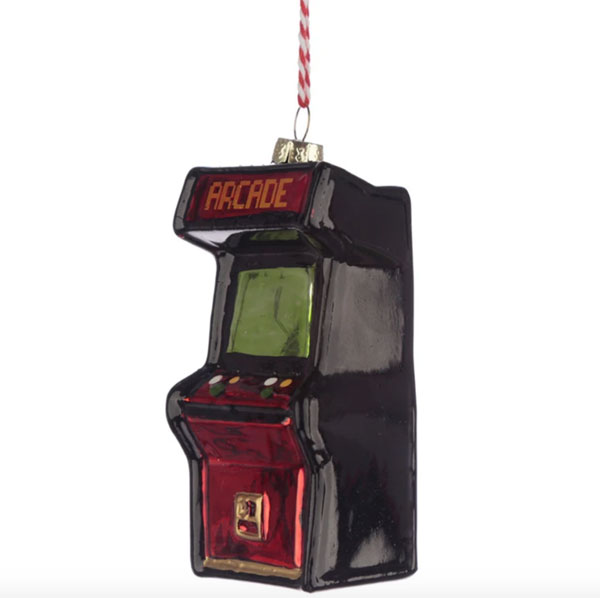 4. Retro arcade machine Christmas decoration
Back in 2018, you could get a Nintendo cabinet for your tree which looked amazing. Sadly, it was a limited edition, but you can get this arcade machine Christmas decoration.
A more generic offering, this is a glass bauble that's perfect for the retro gamer in your life. Or you if you happen to be a fan of arcade machines.
£7.99 is the price.
Find out more at the Trouva website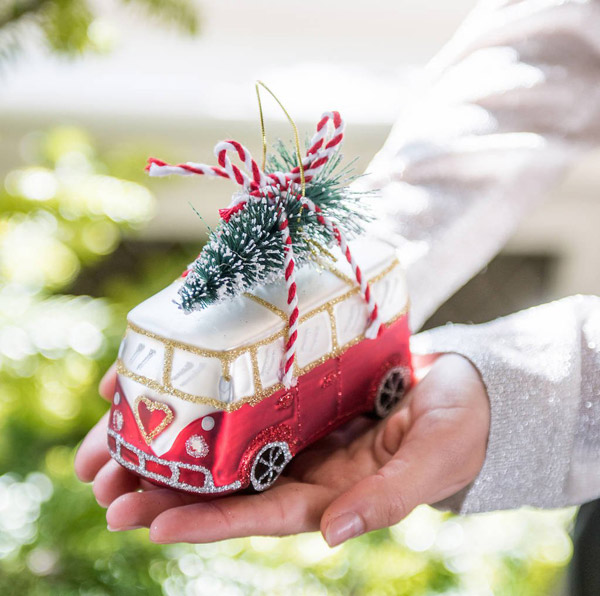 5. VW Campervan with tree Christmas decoration
As you can see, this is quite a sizeable thing.
It is what it looks like, a classic Camper with a tree on top for a touch more festive appeal and a hanger so it can go straight on the tree. £11.95 if you want this.
Find out more at the Not On The High Street website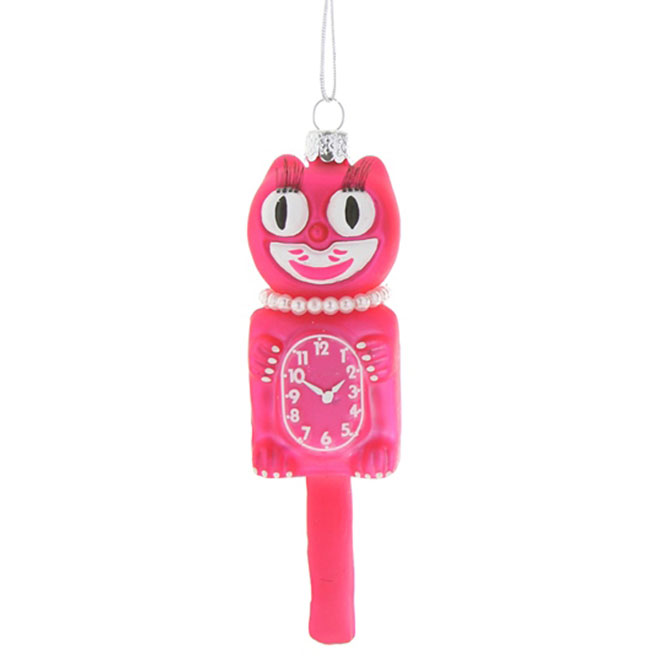 6. 1920s Kit-Kat clock Christmas decoration
A design classic, but one that fits on your Christmas tree.
This is a miniature version (in pink rather than black this year) of the classic Kat-Kat Clock, an icon of early 20th-century design and still in production now. Not bad for a design from the 1920s.
The new aspect is this version for your tree, which is the work of Cody Foster and the kind of ornament that gets attention and will do year after year. If you want one, it sells for £13.50.
Find out more at the Trouva website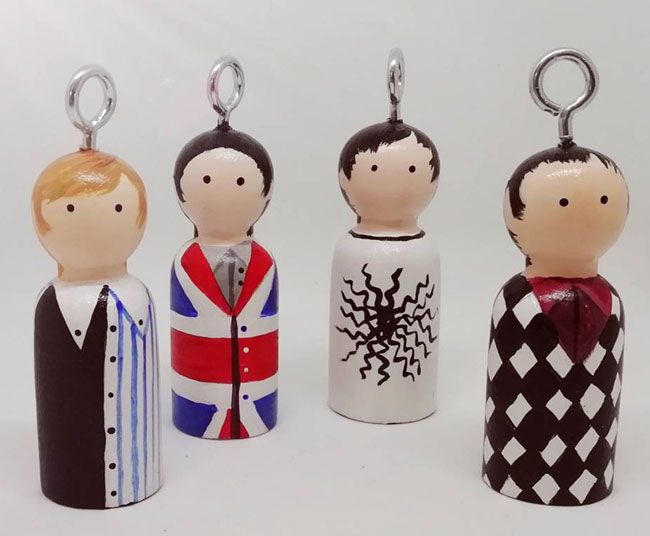 7. Handmade rock and indie Christmas decorations by Florence and Belle
You might recall these as I featured them on the site a while back.
So you probably know the score here. Handmade leg-like dolls featuring a wide range of indie and rock acts. Everyone from Joy Division to The Beatles, with The Who above featuring at some point in that spectrum.
Available as both individuals or full groups, they are priced between £10 and £35. But note there are handmade, so give yourself and the seller some time to get them made.
Find out more at the Etsy website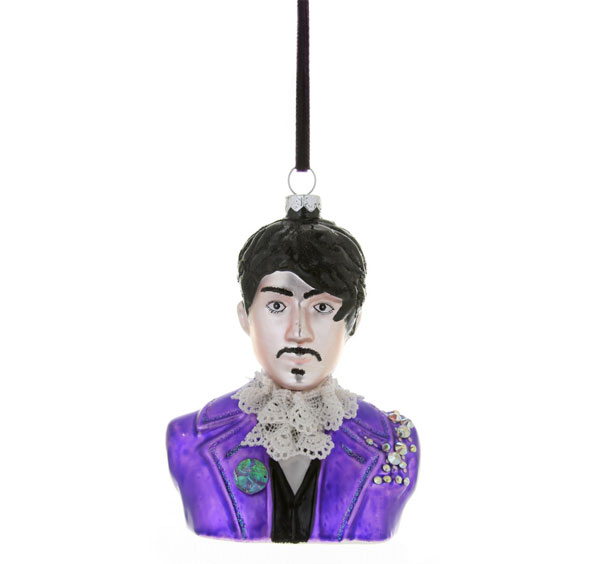 8. Prince Christmas ornament
Like the Bowie, there was one a couple of years back that is no longer around. But this particular Prince ornament is available right now.
It's another at the Baltic store, sized about 10cm tall and of course, dressed in purple. If you are a fan, this design from Cody Foster is an obvious one to buy.
£15.95 if you want it.
Find out more at the Baltic website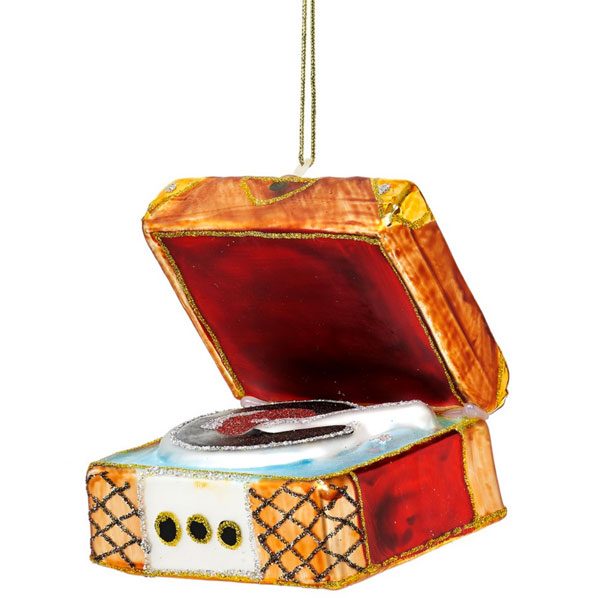 9. Vintage record player decoration by Sass and Belle
Know someone who loves vinyl? This could be a lovely gift. Or just keep it for yourself.
This is a mini replica of the kind of record player you might expect to see in a bedroom in the 1960s. Think Dansette or a similar brand. For something so small, there really are some lovely details on this. Plenty of colours too.
Want one? You are looking at £10.50.
Find out more at the Sass and Belle website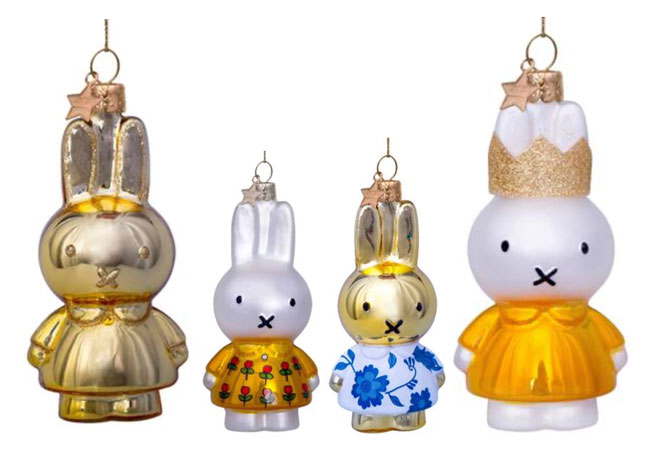 10. Miffy Is Gold Christmas Ornament Set by Vondels
The same maker did some slightly different ones last year. But this year's set is bigger and for me, better too.
Four Miffy decorations, two large and two smaller, but all designed to be loved by anyone in your house who loves Miffy. We have at least one person who fits that bill in our home.
But not cheap through. A set of four comes in at £65.99.
Find out more at the Trouva website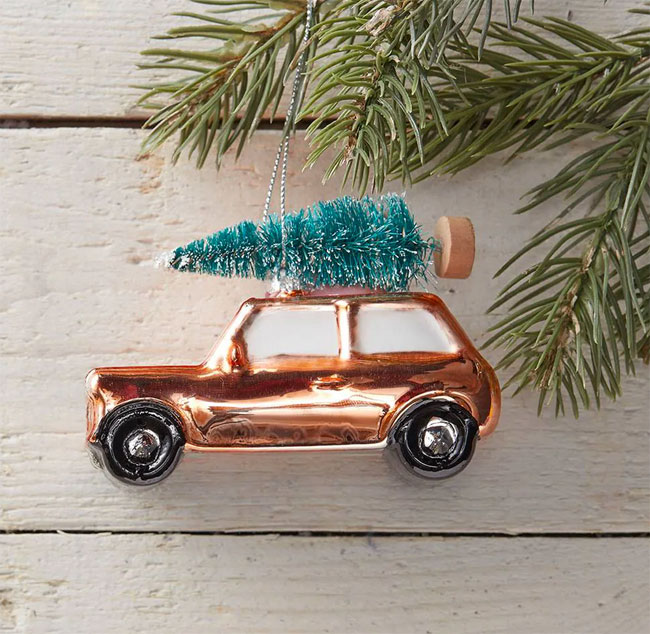 11. Festive Mini And tree Christmas ornament
Oh, now here's a cheapie. Which you might want after some of the recent finds on the list.
The appeal here is the Mini of course, with the tree adding in some seasonal good cheer. It's available in pink or gold and sells for just £3. So potential to pick up a few of these for your own tree.
Find out more at the Hobbycraft website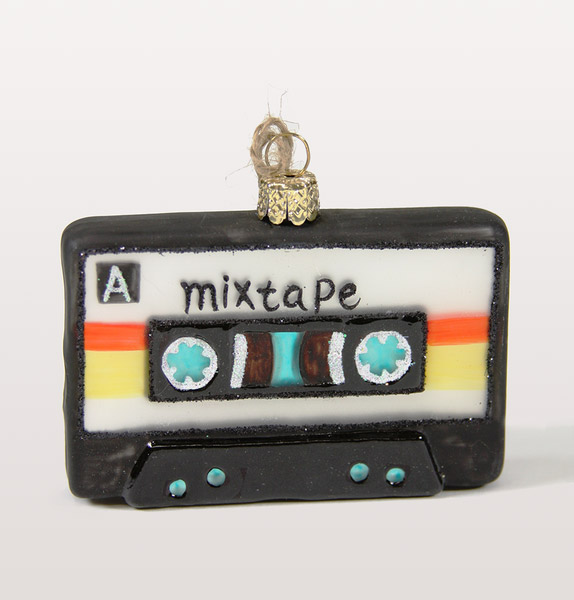 12. 80s Mixtape Christmas tree bauble
I don't think it gets more retro than this one and if you love the 1980s/1990s and home taping, this is the ornament for you.
Memories of a classic mixtape and cassette brands all wrapped up in this glass decoration, which is another Cody Foster design. £13.50 for this one, which is slightly cheaper than the price a couple of years back.
Find out more at the Trouva website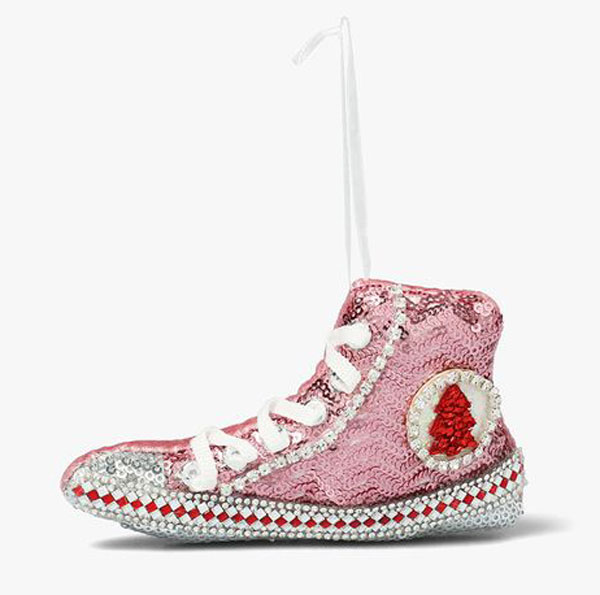 13. Converse boot decoration at Paperchase

Sadly, the Adidas City Series Christmas decorations were a short-lived thing, So we'll have to settle for Converse instead.
On the plus side, I quite like classic Converse and this is one of the more affordable decorations in the round-up. Bright, shiny and a classic look. Not bad for just £6.
Find out more at the Paperchase website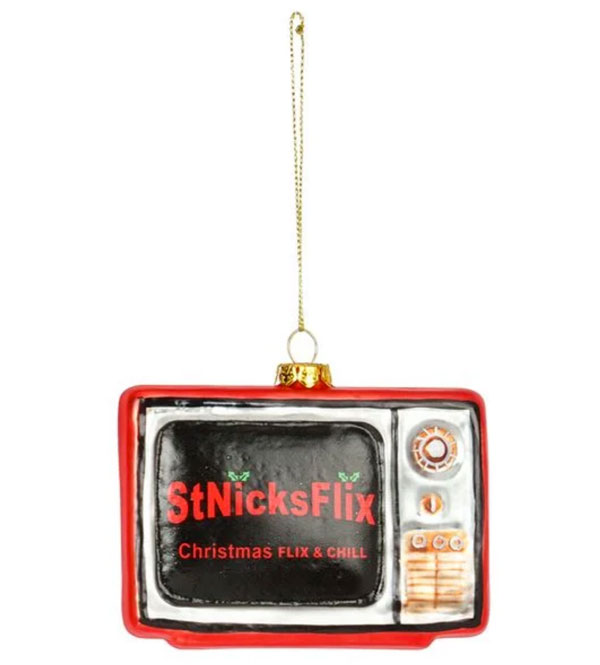 14. Retro television set decoration at Paperchase
Yes, another affordable option from Paperchase. This one is a take on a retro TV.
I could probably do without the writing on it, but the design itself is to be commended. A detailed recreation of a vintage TV in miniature and in glass.
It sells for £10 and is included in the retailer's 3 for 2 promotion.
Find out more at the Paperchase website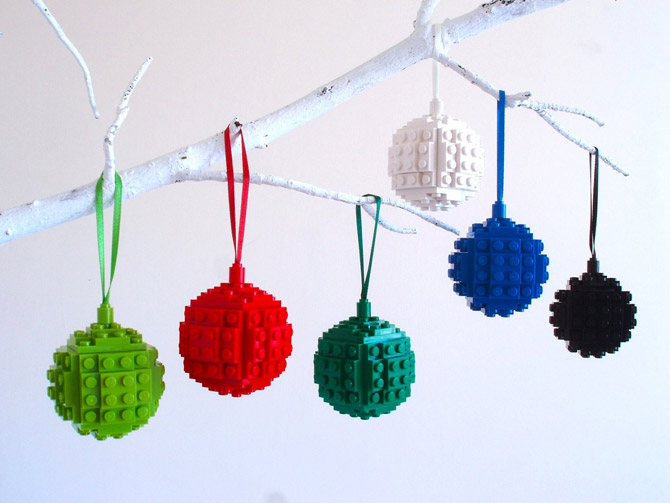 15. Lego baubles by Bits and Badges
If like me, you love a bit of Lego, then you might want some retro Christmas tree decorations made out of the stuff.
These baubles are made from brand new Lego bricks and plates in the colour of your choice and look pretty stunning when built. They work well as a group in different colours too. They sell for around £9.95 each.
Find out more at the Etsy website
Note that there are some official Lego decorations too.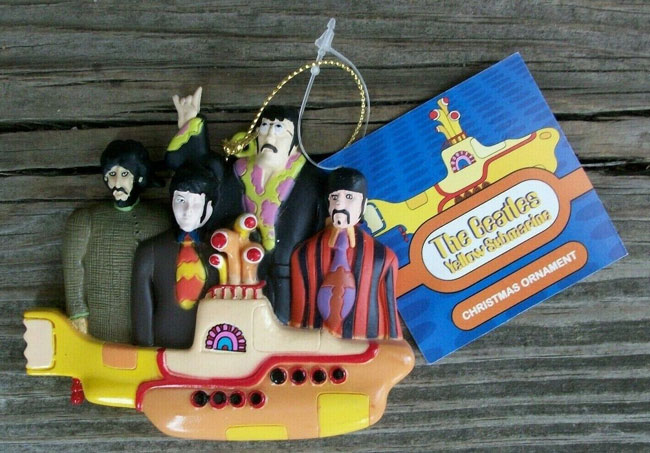 16. The Beatles Christmas decorations by Kurt Adler
Kurt Adler used to do different decorations each year featuring the Fab Four, but the label hasn't done any for a while now. However, you can still buy past decorations online if you hunt around.
The best place is eBay, which has a range of retailers selling previous designs. If you see one you like, jump on it as item right not be around for long. Personally, I'm rather keen on the Yellow Submarine, which is available for as little as £11. But prices do vary across the board.
Find out more at the eBay website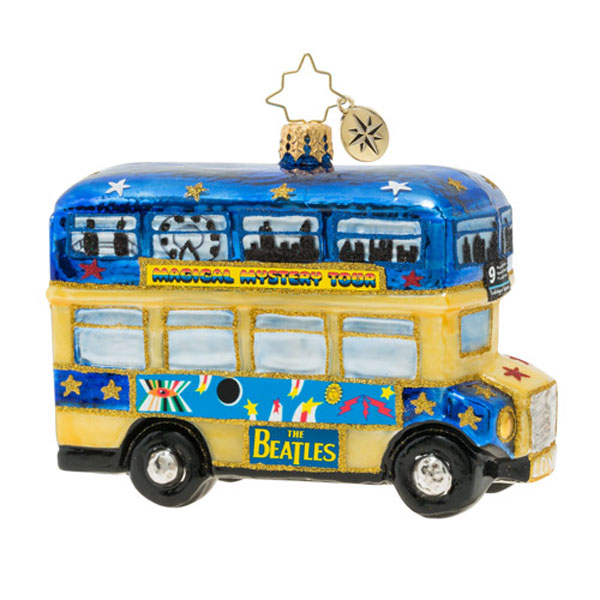 Note that there are also some wonderful Beatles decorations by Christopher Radko too. On the downside, they aren't easy to find in the UK (which isn't an issue if you are reading this in the US) and they are quite pricey.
The Magical Mystery Bus pictured above is just over $60. You can see them all at the Christopher Radko website.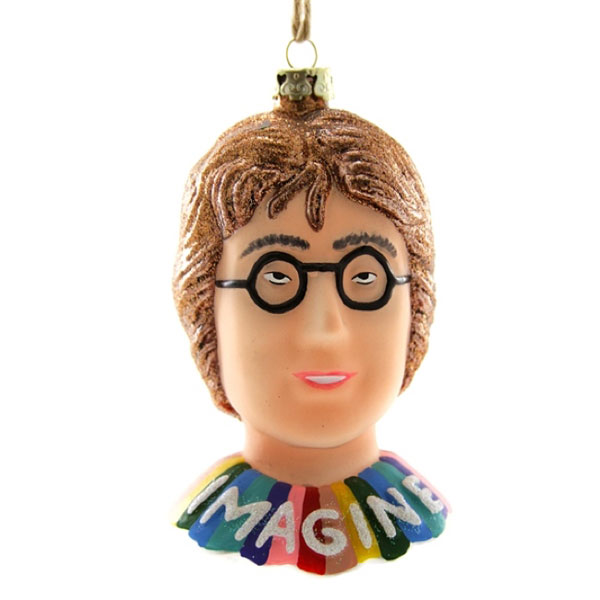 Also, check out the standalone John Lennon Christmas tree decoration by Cody Foster, which is available for £17.99.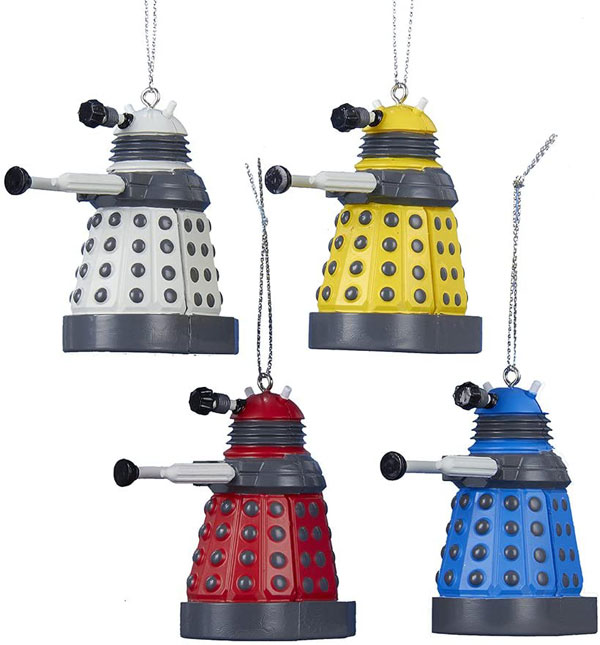 17. Doctor Who Daleks Christmas ornaments set
Not just one Dalek, you get four in this set.
Rather like The Beatles, you can get a range of designs for Doctor Who from Kurt Adler. For more of the range, check out Amazon here or eBay here.
Alternatively, go for the Dalek range here, which offers a gift set of four officially-licensed decorations. Made in plastic rather than glass, but that is reflected in the price of around £17.
Find out more at the Amazon website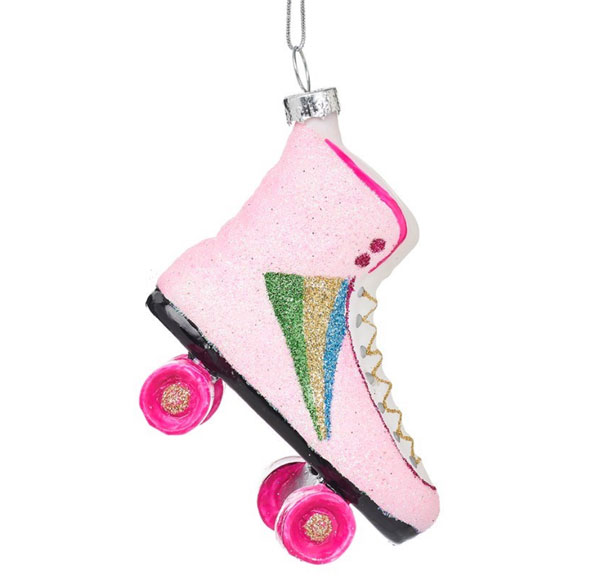 18. 1970s-style roller skate decoration by Sass and Belle
An unashamedly retro design, which is no bad thing as far as I am concerned.
A retro roller skate design is good, but the '70s-style glitter tops it off nicely. At £9, it's not a bad price either.
Find out more at the Sass and Belle website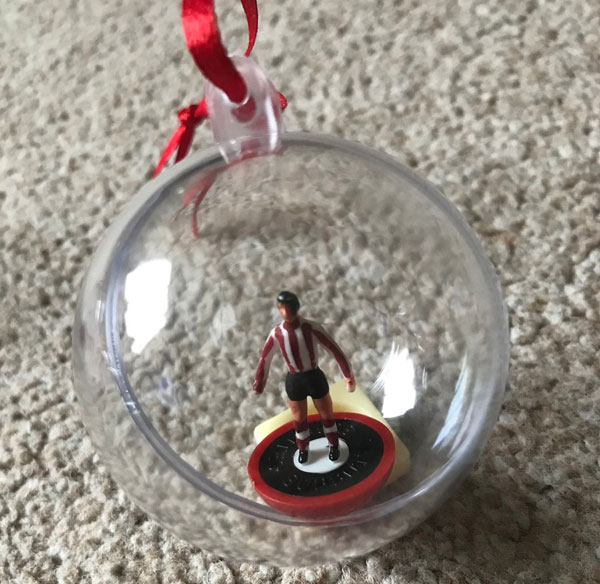 19. Subbuteo player decorations by Football Crafts

A company used to make these each year, but they seem to have disappeared. Not to worry, as a small maker on Etsy has taken up the slack.
Similar concept. A clear bauble with a vintage Subbuteo player within. All you have to do is pick your favourite team and get your order in. Oh yes, vintage kits don't change either, so this one should be good year on year. Just £4.50 so again, you might be able to afford more than one.
Find out more at the Football Crafts website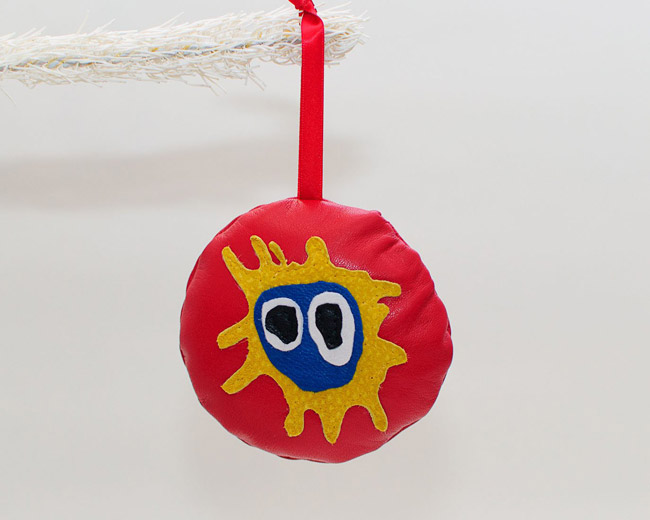 20. Classic indie and rock decorations by Mrs Bojingles
Whether it's classic rock or more obscure indie, there should be something in this range for you.
Of course, we have flagged up the Primal Scream Screamadelica decoration above, but you can choose from The Pixies and Teenager Fanclub through to Neu!, Lou Reed and Bowie. These handmade designs are great as a gift for a music lover too.
£15 each as a guide.
Find out more at the Etsy website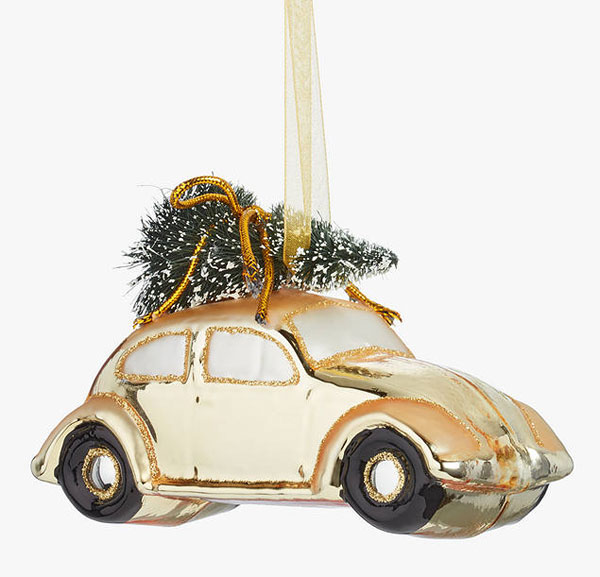 21. Volkswagen Beetle Christmas decoration
Well, I featured a Mini, so it seems right that the other leading light of retro cars is featured too.
The VW Beetle is in its original incarnation and in gold rather than the green colour last year. I think you can get other shades if you shop around, but this is the most common. It is made of glass and plastic and is cheaper than last year's model at just £8.
Find out more at the John Lewis website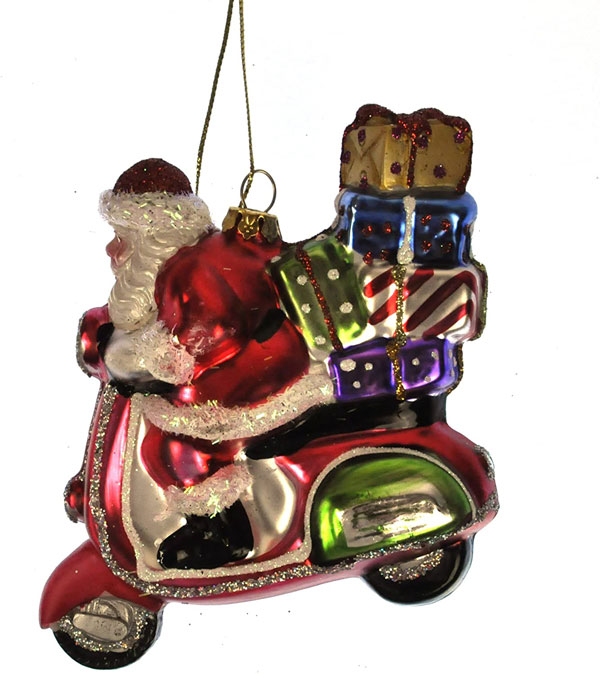 22. Santa on a Vespa tree decoration
Yes, a little bit kitsch, but I don't see that as a bad thing when it comes to retro Christmas tree decorations.
A classic Father Christmas riding a Vespa scooter with presents gathered on the back. Could it get more festive? £13.99 for this glass decoration, which is almost half the price of last year. That's a bonus.
Find out more at the Amazon website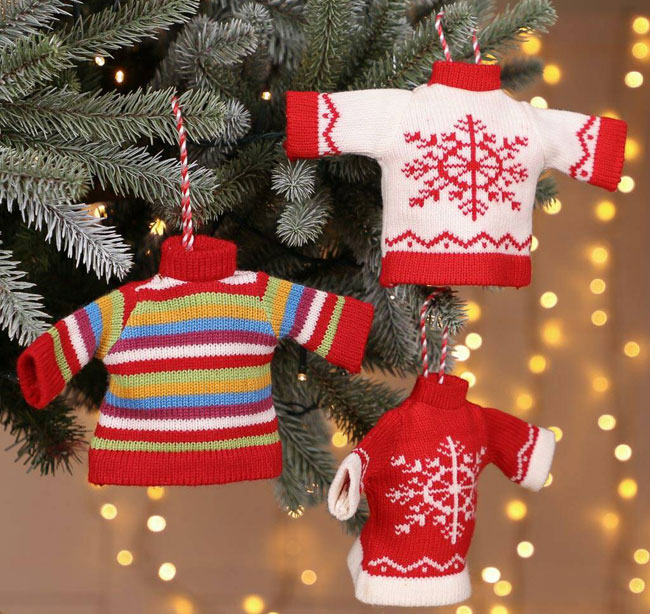 23. Retro Christmas jumper decorations
That's right, you can get little festive sweaters for your tree.
Best of all, they come as a set of three, which puts them into the better value category of this rundown. Each one is unique and hand-finished and with the kind of kitsch appeal that will create a talking point.
£12 for the set if you want them.
Find out more at the Not On The High Street website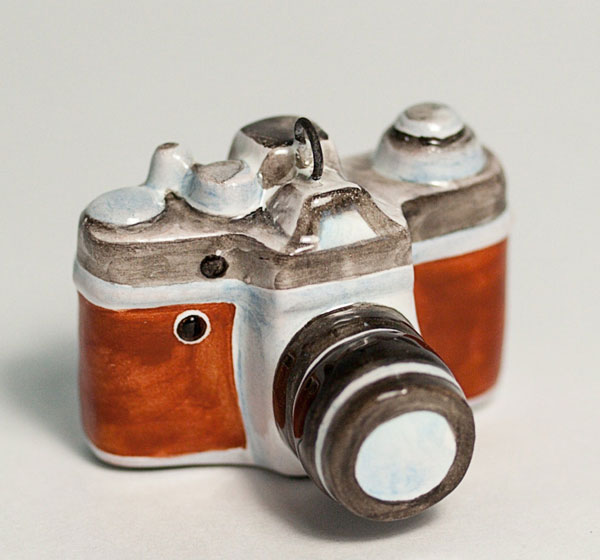 24. Ceramic Vintage Camera ornament by Craft Gift Co
This isn't big and it isn't the cheapest either. But the look of this one is hard to beat.
If you love old cameras, you will fall for this one. It's a beauty. Ceramic and made in the majolica technique using glaze materials, it's eye-catching and perfect for the photographer in your family. £18.85 if you want one.
Find out more at the Etsy website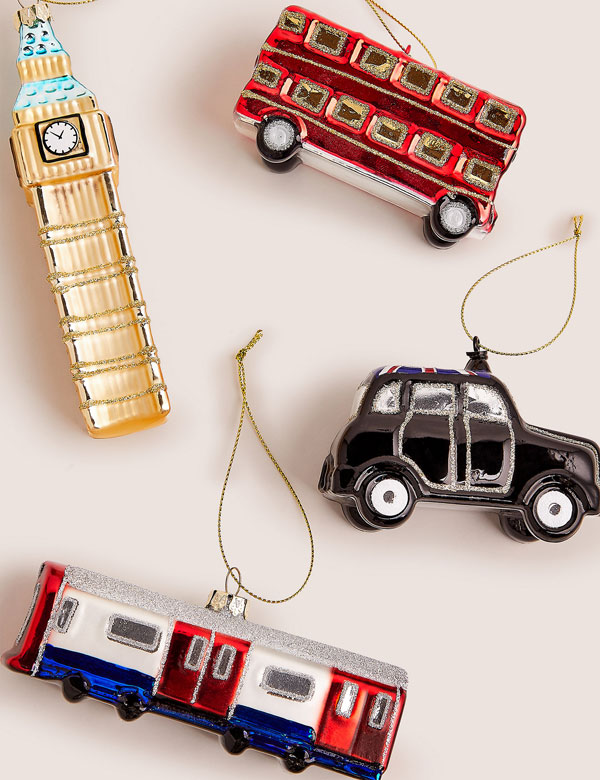 25. London Icons Christmas decorations at Marks and Spencer
Timeless and with retro appeal, this is a great set of decorations from M&S.
Instantly recognisable, you get Big Ben, a London bus, a black cab and a Tube carriage. That's it really. Although it is with adding that they are made from glass and finished with glitter highlights. Sold in a lovely gift box too.
£12.50 makes these a bit of a bargain.
Find out more at the Marks and Spencer website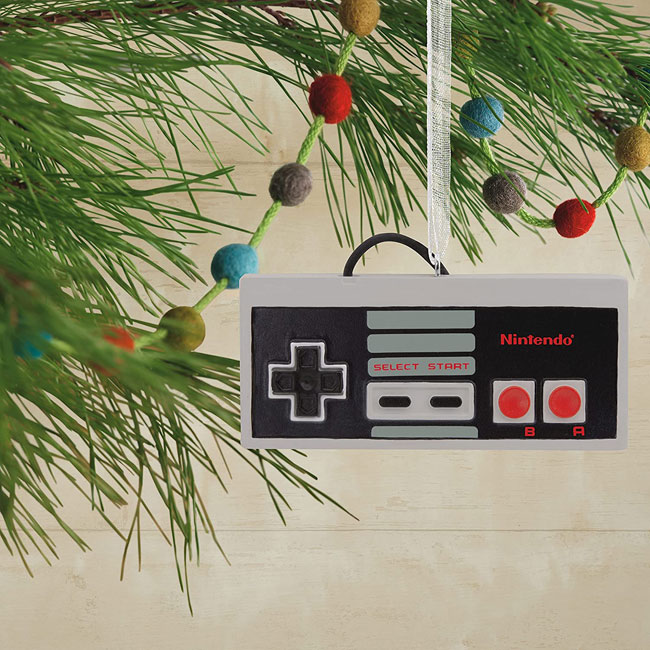 26. Nintendo NES Controller Christmas decoration
This is actually a choice of three, as you can get both Mario and Yoshi too. But I have decided to go with the controller.
That's purely because it is so unusual. I would happily have the other two instead. But if you go for the controller you can show off your inner gaming nerd with a bauble based on the 1980s classic. Just £5.95 too.
Find out more at the Amazon website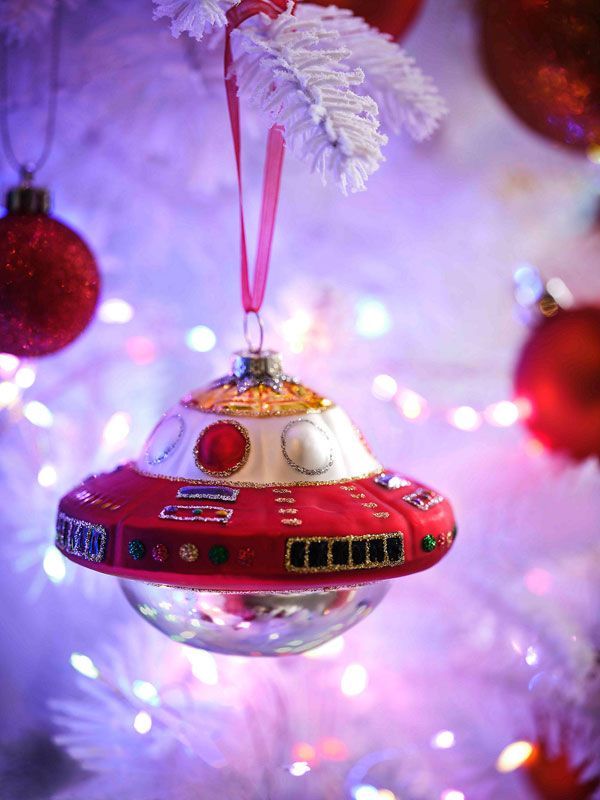 27. Retro spaceship bauble at John Lewis and Partners
Last year I went for a robot. But this year's sci-fi entry is this wonderful spaceship at John Lewis.
There are still robots around if you prefer one, but I love the retro flying saucer here, which is a great design with plenty of colours too. At £8 it is well-priced too.
Find out more at the John Lewis and Partners website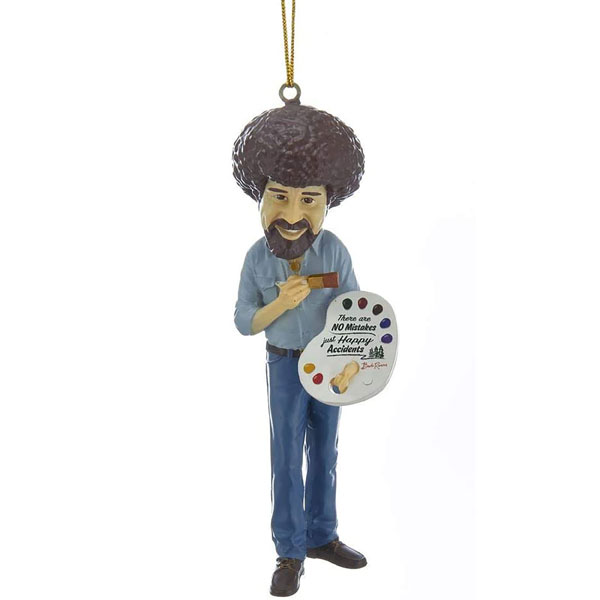 28. Bob Ross Christmas tree decoration
Now this one is very niche. But all the better for it.
Bob Ross. Yes, the man with the big hair and big canvases, known for his wonderful The Joy Of Painting show in the 1980s. It's currently being repeated on BBC4 if you want to get acquainted or reacquainted with it.
If you love it and love the man, you can get him for your tree, complete with his easel, for £11.99.
Find out more at the Fun website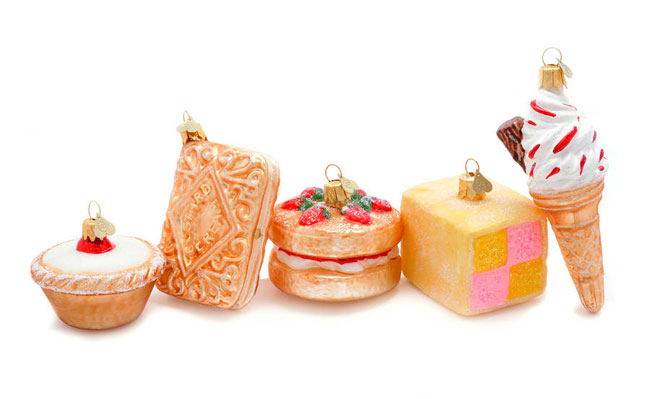 29. Little Treats Christmas decorations by Bombki
They look good enough to eat. Which is pretty much the point of these Little Treats.
A set of five glass decorations, which apparently represent the treats the designer's Nanny and Grandad use to give him as a child. The Battenberg one is a dream.
But you don't have to pick out your favourite as you get all five for £25.
Find out more at the Not On The High Street website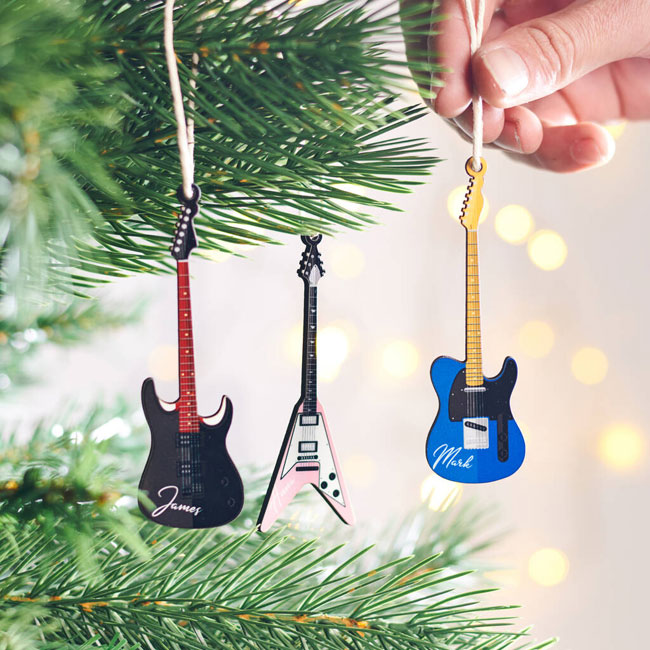 30. Personalised guitar Christmas tree decoration by Oakdene Designs
Love a classic guitar? This could be for you – or a gift for someone who does.
Choose from eight different guitars and colours, with each guitar cut and printed onto a hardboard with a gloss finish. Personalised too, so you can have a name printed onto it.
£12 if you want one of these on the tree.
Find out more at the Not On The High Street website
That's all for now. If I see any more, I'll update here or on the site. If you see any interesting retro Christmas decorations, please do get in touch.