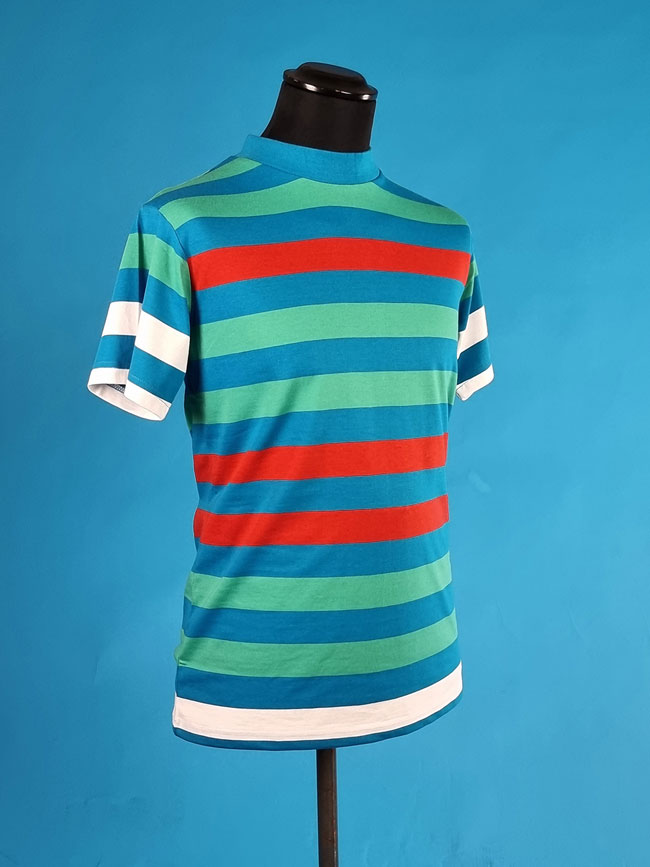 Note all articles are independently researched and written by myself. However, if you buy via one of the links it may be an affiliate and I may earn a small commission.
The sun is out and it's t-shirt weather. So a good time to check out these vintage-style stripe t-shirts by 66 Clothing.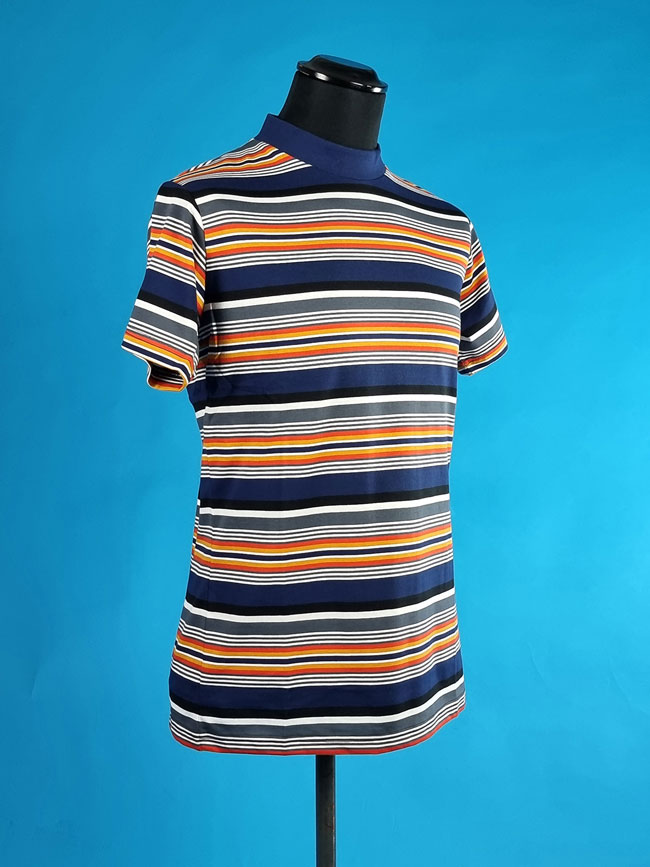 I know, there are plenty of stripey t-shirts out there. Some are even on the high street these days. But the ones here differ because they reference the past rather than just hinting at it.
This particular selection of t-shirts has a strong focus on the 1960s. Not exclusively, but in terms of the majority. As you might expect with a label called 66 Clothing.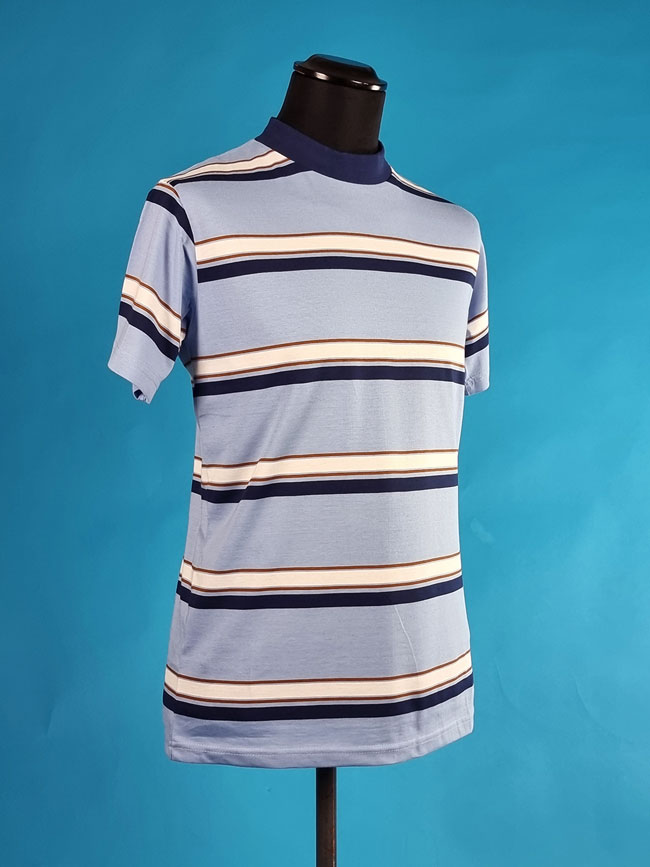 So think mid-1960s Beatles of Beach Boys in inspiration, before the psychedelic 60s took hold. Mind you, that inspiration is something you can probably work out yourself when the designs have names like 'Surf Blue, 'Surf Larry', 'Macca', 'Ringo' and the like.
As I said, not quite all the 1960s, with designs like 'Cafe Bleu' and 'Mani' showing retro influences from a slightly later area (Style Council and Stone Roses if you didn't realise) but overall, the 1960s dominates that range.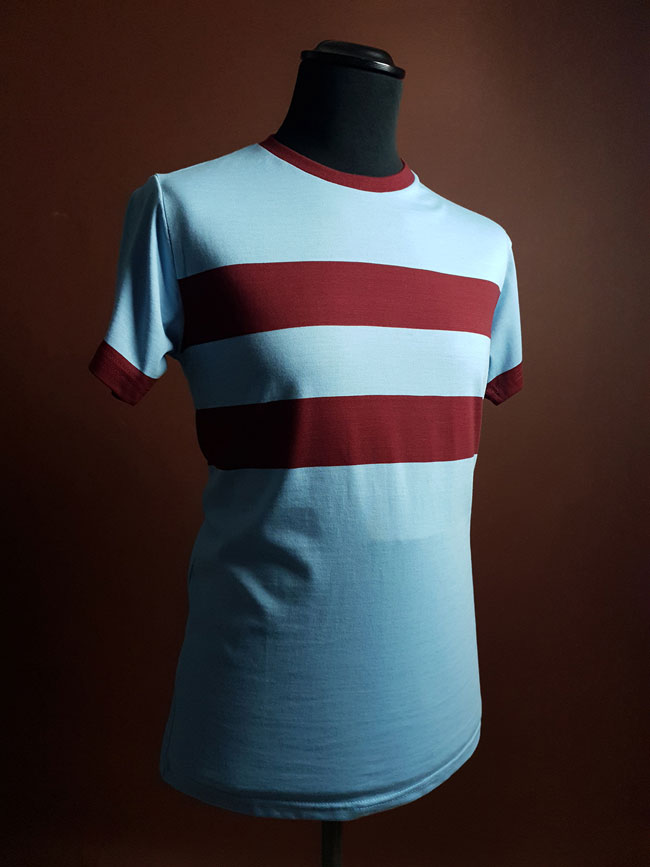 You can see examples of the tops working down the page. First up, is the newly-listed and Style Council-influenced Paris Match, which like all of these shirts is a poly/cotton mix and with a fit true to size. Nice chunky collar too, which always appeals.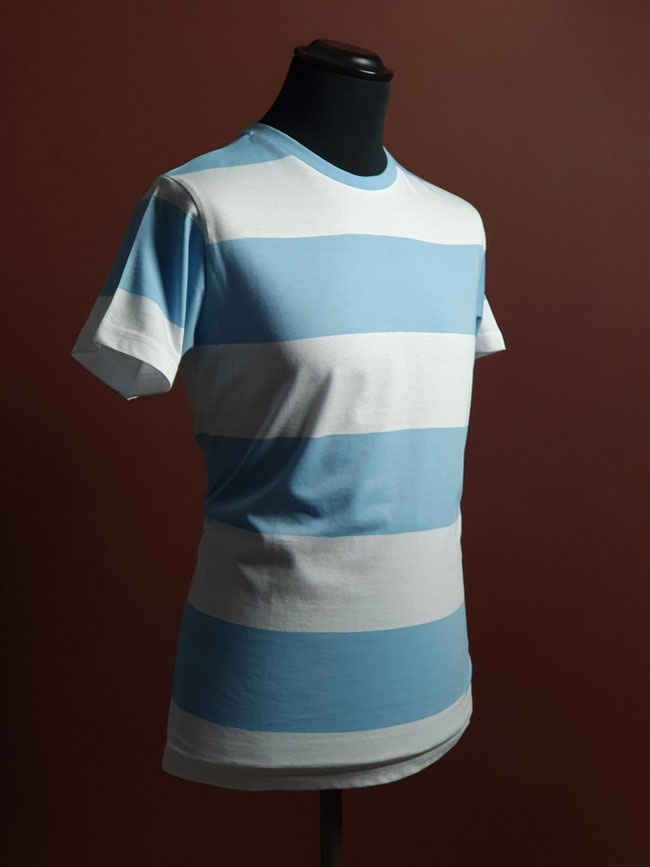 Taking you down the page, there is the Campus Wide (with a nod to the 1960s collegiate/ivy league era), the Surf Larry, a football influence with the Number 6 top (Bobby Moore and West Ham) and finally, a recreation of a t-shirt Paul McCartney wore back in the day, known simply as the Macca.
All are priced similarly, which is somewhere between £35 and £39. Sizes go small to 3XL in general.
Find out more at the 66 Clothing website
Via His Knibs