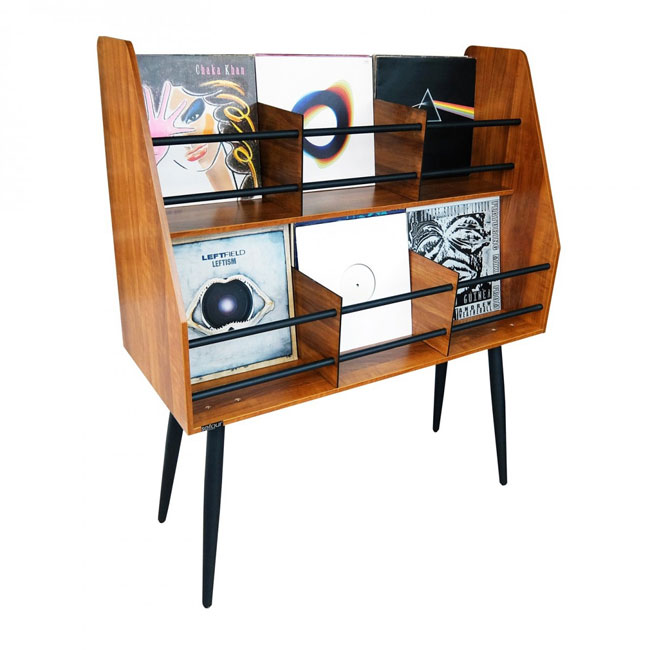 Note all articles are independently researched and written by myself. However, if you buy via one of the links it may be an affiliate and I may earn a small commission.
Do you want your home to look like an old record shop? You need to invest in one or more of these retro vinyl storage racks by Sefour.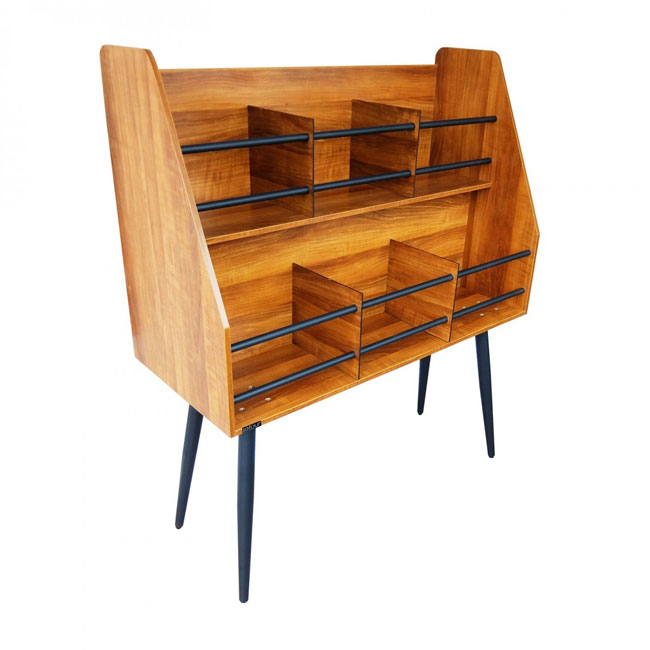 I don't think I've seen anything like this for sale before. I think there is one in my top 50 retro record and vinyl storage units made out of upcycled materials, but nothing quite like the ones here. And that's surprising considering how many vinyl storage units are around just now.
They have something else on their side too, which is price. I'll come to that in a moment, But for now, let's talk about the design.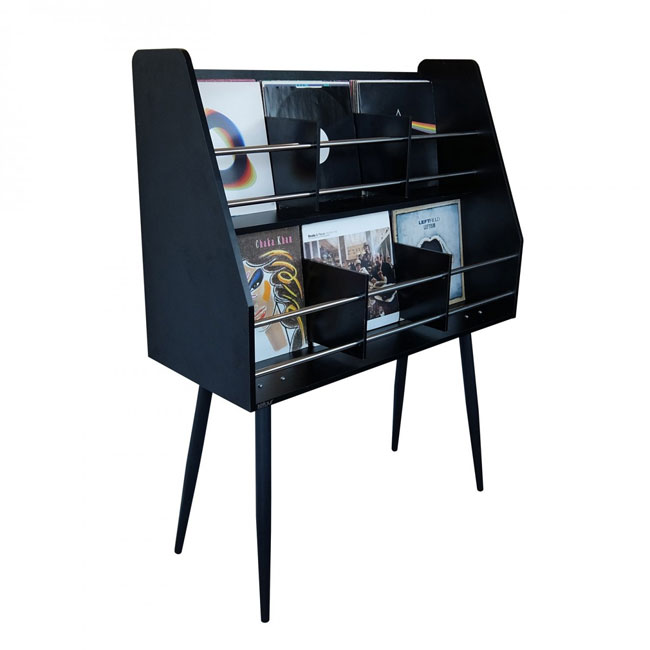 That design is reminiscent of the racks you might have found in a small record shop in the middle of the 20th century. I think that's pretty much the inspiration here. In fact, considering the design is called 'Record Store' that is pretty much nailed on.
It serves three purposes in the modern era. It stores your vinyl, which is the obvious one. Secondly, it allows you to 'browse' your collection by flicking through like a record shop. Those bars at the front stopping it from falling out, hopefully.
But there's one more reason you might want it. Unlike most racks, that show your collection 'spine on', this one shows off your vinyl from the front. This means everyone gets to see your latest vinyl acquisitions. No bad thing – I hope.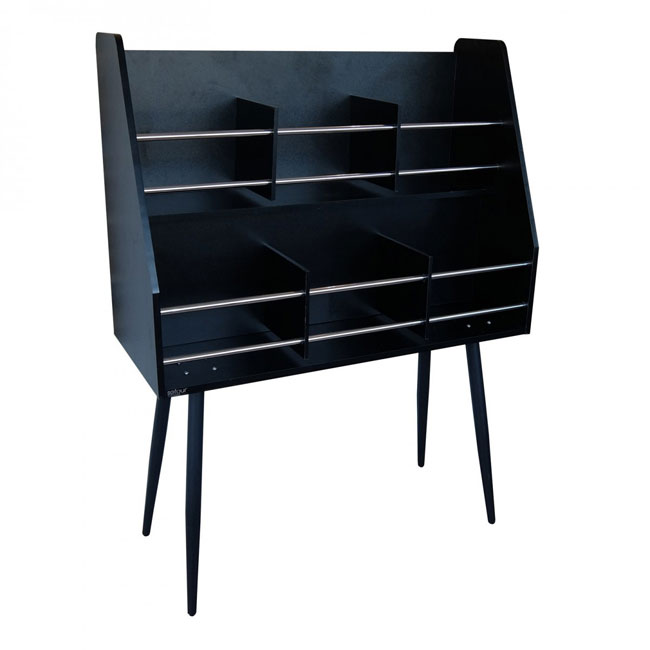 The units, which are available in two finishes, are said to hold 500 LP records over their two tiers, The design is unashamedly midcentury modern, not least with those angled, tapered legs for support.
I mentioned the price also being a selling point and at £249.99 I think it is. The only downside is that you need to pre-order if you want one or more.
Find out more at the Gear4Music website
That's not quite all as you might have noticed the images below. There are similar designs that are smaller and cheaper.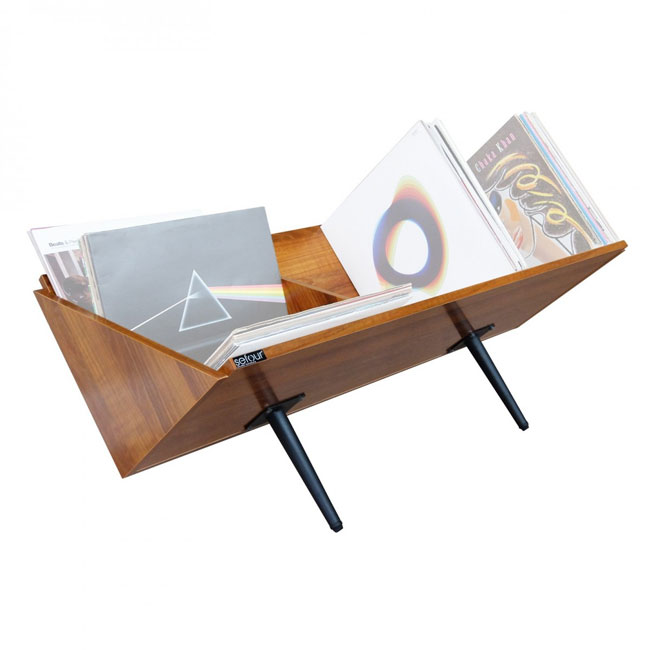 Those are known as the Feeder units and hold up to 300 LPs. Personally, I prefer the large units, but at £174.99 you might want to consider these as well.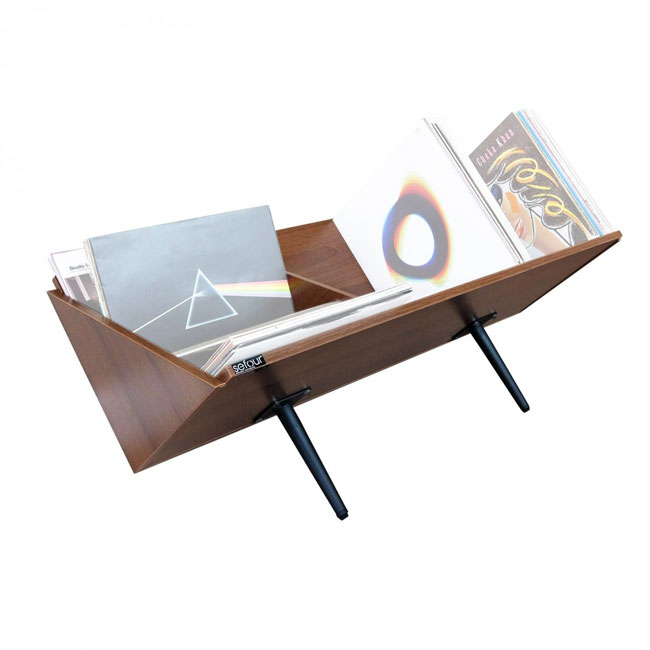 You can find out more about those at the same website.